The Latest Big Name Behind Zynga and 2 Other Heavily Traded Stocks
Zynga (NASDAQ:ZNGA): Current price $3.54
The online game developer announced on Friday that it has named John Doerr to its board of directors. Doerr is ageneral partner of the Silicon Valley venture capital firm Kleiner Perkins Caufield & Byers, which is one of Zynga's biggest shareholders. According to FactSet, the firm owns 21 million shares, which represents a 3.5-percent interest in the FarmVille maker. Doerr will be the ninth member of Zynga's board.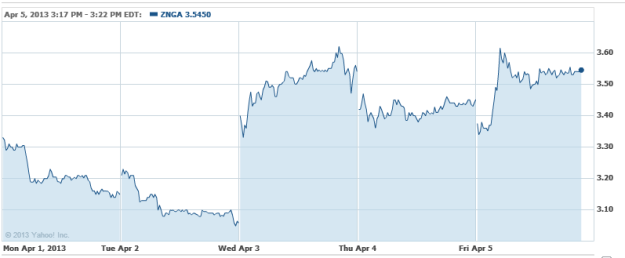 Facebook (NASDAQ:FB): Current price $27.41
CNBC believes that Facebook's new Home application for Android devices may place it at further odds with Google (NASDAQ:GOOG). The new Home application runs on Google's Android operating system, and basically makes the Facebook platform the crux of the user's smartphone, pulling the user into the Facebook ecosystem and diverting the he or she away from Google's services and its advertisements. Managing Director at Global Equities Research Trip Chowdhry commented,  "Basically, the mobile industry for Google changed yesterday. The announcement showed Google has gotten its mobile strategy completely wrong, what Facebook did yesterday could have happened at any time but it took a smart company to exploit this."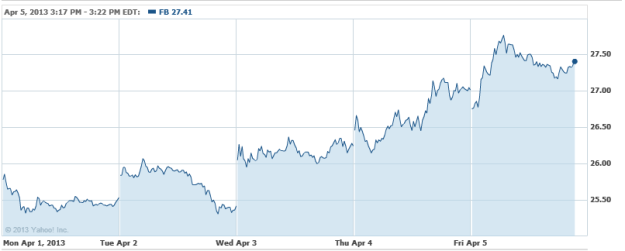 Delta Air Lines (NYSE:DAL): Current price $14.45
The carrier has doubled down its efforts to freeze financial support by a United States government agency for Boeing (NYSE:BA) aircraft exports, this time even identifying one of its world alliance partners as a beneficiary of what it refers to as an unfair practice. Delta filed a new lawsuit against the Export-Import Bank of the United States, requesting a halt to the planned provision of loan guarantees to five carriers, among which includes Korean Air Lines, which is a member of the SkyTeam global marketing alliance along with Delta, and among dozens of airlines that employ loan guarantees from export credit agencies to help finance acquisitions of Boeing and Airbus planes.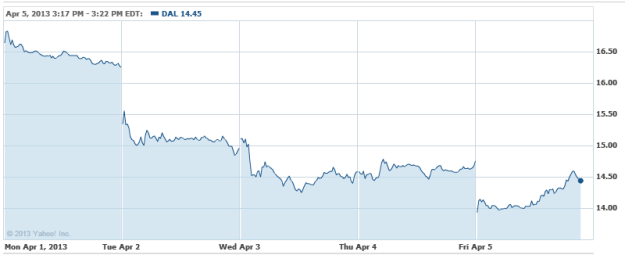 Don't Miss: Sponsored: HP Satisfies Business Owners' Need for Speed.