The Momentum Continues for Galena Biopharma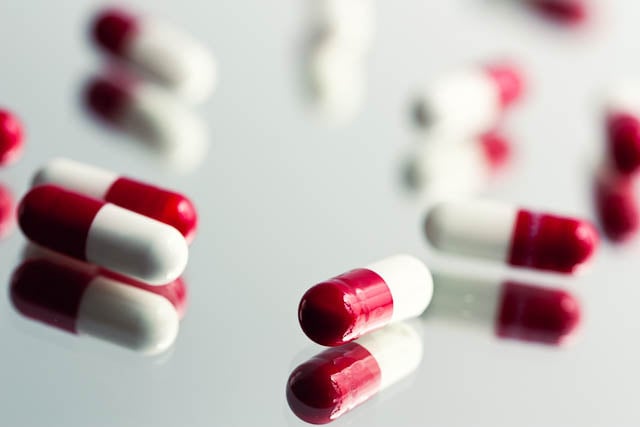 One of the hottest stocks over the past year has been Galena Biopharma (NASDAQ:GALE). In 2013, shares of Galena rose by more than 190 percent as investors started to discover the potential that the company truly had. That red hot momentum has continued to start the new year with shares rising another 37 percent since January 1. With a slew of catalysts coming later this year and a stock market that doesn't appear to be showing any signs of slowing, investors may be in store for one heck of a run.
Galena Biopharma has started attracting significant investor attention for several reasons. First, the company successfully launched Abstral in the fall of 2013. Abstral is an FDA approved fentanyl sublingual tablet used to ease the suffering associated with breakthrough cancer pain in opioid tolerant patients. A consulting firm, Decision Resources, estimates that market for "cancer pain drugs" will increase to approximately $3.7 billion by 2018. It will be interesting to analyze the sales trends for Abstral's first full quarter on the market. Given the track record of the Galena Biopharma team, my hunch says that sales will be strong.
Abstral has another major benefit that seems to be missed by the investor and analyst community. That benefit is that Abstral sales may eventually be sufficient to fund the entire company's research and development program. Given the depth and potential of Galena's pipeline, that would be a huge relief for shareholders as they would no longer have to fear dilution.
As mentioned earlier, Galena is focused on building a deep and diversified pipeline. The company is evaluating NeuVax in a Phase 3 trial to treat node positive breast cancer. Additionally, the company is evaluating a combination therapy of NeuVax and Herceptin (a blockbuster drug currently approved to treat HER2+ breast cancer). The combination therapy is on-going and is in Phase 2 status. The successful results of past trials have led to several analyst upgrades over the past few months.
In late November of last year, Oppenheimer issued an outperform rating on Galena Biopharma with a 12 – 18 month price target of $6 per share. The research firm assigned the $6 price target strictly based on the potential of NeuVax. Oppenheimer estimates the potential market size at $5 billion. With shares now having blasted through the $6 price target, it's likely that Oppenheimer will take a second look at the company's other products/trials and assign a more accurate price target. In addition to Oppenheimer, several other firms have also been adjusting their valuations on Galena Biopharma during the first few weeks of 2014. Those firms include:
In the midst of all the analyst upgrades, Galena management was continuing on with business as usual. The company made an encouraging announcement on January 13 in which it revealed that it had acquired Mills Pharmaceuticals. The acquisition gives Galena Biopharma the global rights to GALE-401 (Anagrelide CR), a patented, controlled release formulation of anagrelide. The company expects to pursue the expedited 505B2 regulatory pathway to seek approval of GALE-401 for the treatment of Essential Thrombocythemia.
ET is an uncommon disorder in which one's body produces too many blood platelets (or, thrombocytes). The disease is most common in people over 50, especially women. ET is associated with serious complications such as excessive bleeding and deadly events such as heart attacks and strokes. There are two generic drugs that approved to treat ET, including anagrelide immediate release. Unfortunately, patients often have trouble tolerating the full dose. Galena Biopharma expects that GALE-401 will be able to provide patients with an effective dose while limiting the debilitating effects often associated with angrelide immediate release. It is estimated that the potential market size for GALE-401 could be in the neighborhood of $200 million. Investors can look forward to a Phase 2 announcement sometime during the summer.
Investors considering a starter position in Galena Biopharma should also be aware that the company announced a strategic partnership with Dr. Reddy's Laboratories (NYSE:RDY) on January 14. Dr. Reddy's Laboratories is an integrated global pharmaceutical company focused on providing a diversified portfolio of products and services. Through the partnership, Galena will license the commercial rights of NeuVax to Dr. Reddy's Laboratories in breast and gastric cancers for India. This arrangement is a huge benefit to Galena Biopharma as Dr. Reddy's will shoulder the bulk of the development and marketing expenses. Galena will receive development and sales milestones, as well as double-digit royalties on net sales.
Galena Biopharma is now valued at more than $700 million. It is quickly becoming one a household name within the biotechnology sector and appears to have the potential to better the lives of many cancer patients around the world. If the leadership decisions that are being made are any indication, investors should be extremely confident holding shares through future data releases.
Disclosure: Christine is long Galena.
Christine is an analyst and fund manager with almost 20 years of investment experience. She covers a variety of industries, with a special focus on technology, and likes to write about value stocks, poorly understood or under-followed situations, and contrarian perspectives.
More From Wall St. Cheat Sheet: