The News Gets More Troublesome for Crude Oil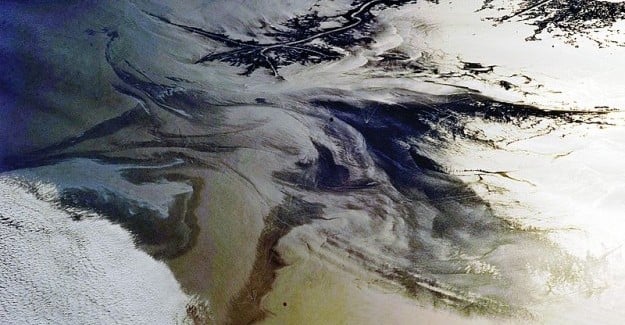 Crude oil prices are facing tough economic headwinds. Several recent economic reports have shown that not only is demand for the fuel expected to remain low this year, but supplies of crude oil in the United States are well above the upper limit of the five-year range for this time of the year. On Wednesday, the Paris-based International Energy Agency cut its forecast for global crude demand in 2013 by 80,000 barrels a day, while a report issued by the United States Department of Energy's statistical arm, the Energy Information Administration, said that crude inventories increased by 2.7 million barrels last week.
Both reports had negative implications for the crude oil market, but while prices fell after the IEA announcement, West Texas Intermediate crude futures rose slightly on the New York Mercantile Exchange after the inventory figures were released.
According to IAE, the increasing production from members of the Organization of the Petroleum Exporting Countries, rising crude output in the United States, and sluggish demand have helped keep oil prices below $100 per barrel since May 2012.
"Relatively sluggish macroeconomic conditions are expected to keep a lid on growth in 2013," the IEA said regarding demand for crude in its monthly report on oil markets. This report pushed down crude for July delivery down 7 cents to $95.31 per barrel on the New York Mercantile Exchange from Tuesday's closing price.
Commerzbank's senior oil analyst Carsten Fritsch noted that the IEA reported seemed fairly bearish overall. "It will do little to end the gloomy picture," he told Reuters. "OPEC production is rising and running above its target, while demand for its oil is falling… The growth in global oil demand will continue to fall short of the increase in non-OPEC supply."
Similarly, on Tuesday, the EIA also cut its estimate for global oil demand growth and signaled that most markets had ample supplies of the fuel. In the United States, petroleum inventories stood at 393.8 million barrels last week. This increase came as crude imports rose to about 7.9 million barrels per day, up approximately 582,000 barrels a day from the previous week.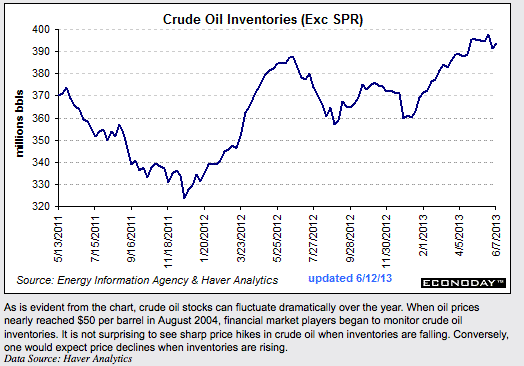 Follow Meghan on Twitter @MFoley_WSCS
Don't Miss: Is Oil Floating Up on Positive Economic News?