The Phrase 'Give Up' Seems Absent From BP's Lexicon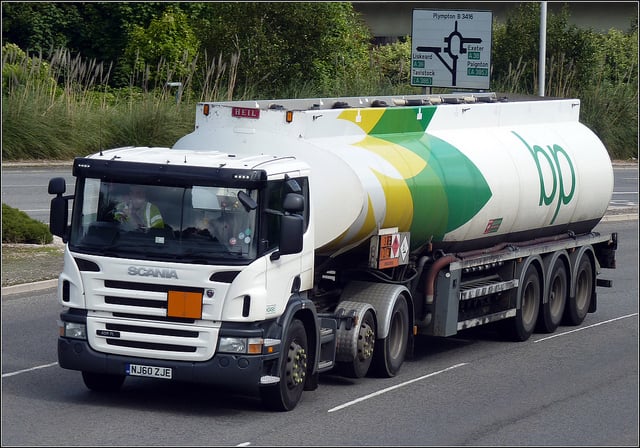 "As we continue to fight these absurd (compensation) outcomes and as the likelihood of extended litigation on other matters increases … we want everyone to know that we are digging in and are well prepared for the long-haul on legal matters," BP (NYSE:BP) Chief Executive Officer Robert Dudley said at the company's quarterly earnings news conference in July. And a long haul it has been.
Up until approximately seven months ago, BP attempted to cooperate with the mountain of litigation that government agencies, private individuals, and businesses dumped on its docket following the 2010 Gulf of Mexico oil spill. But in February, that changed: The company stopped pursuing a settlement for the federal government's civil charges and the trial began in a New Orleans district court.
Several months later, when the restitution payments to victims started to overshoot their original $7.8-billion estimate, BP began to contest the manner in which restitution payments were awarded, arguing that court-appointed fund administrator Patrick Juneau compensated "fictitious and inflated losses." Costs have now soared above $9.6 billion, and further increases will push BP's spill bill for cleanup, fines, and compensation over $42.4 billion. BP has said any future restitution payments will be deducted straight from earnings.
"It was never our intention for the company to become an open cash register for every claim or project anyone could dream up," BP spokesman Geoff Morrell told Bloomberg regarding the flood of restitution payments the court-appointed administrator has made to victims of the oil spill.
BP's claims have not gained much traction with any other of the parties involved in the settlement; a consortium of plaintiffs' lawyers answered the company's allegations with this one-liner: "Buyer's remorse does not alter the deal that was struck." As for Carl Barbier, the judge who approved the settlement in 2012, he not only refused to issue an injunction on July 19, but the former plaintiffs' attorney born and raised in Louisiana even told one of the company's lead outside litigators that the company's perspective on the case "doesn't make sense to most people down here," according to Reuters.
The company also tried a separate approach. BP claimed that several senior lawyers working for the court-appointed administrator referred claims to a New Orleans law firm in exchange for a share of subsequent settlement payments. In June, former Federal Bureau of Investigations Director Louis Freeh was charged with examining the payout program, and for months, BP has asked that the U.S. District Court in New Orleans suspend the payouts until Freeh concludes his investigation. But for the court, that allegation was not cause enough to halt the payments while the claims were investigated.
Next, in a filing submitted to the court in early August, BP said it discovered that two lawyers reviewing appeals of disputed claims were partners at law firms that represented claimants before the Court Supervised Settlement Program. The information, according to the company, was acquired by simply cross-indexing lawyer partnerships and operating a fraud hotline.
Through that tip line, BP learned that a worker at a Mobile, Alabama, claims center helped individuals submit fraudulent claims in return for a share of the restitution payment. But the court "concluded that the allegations were uncorroborated and that there was no evidence of internal fraud with respect to any of those claims," Juneau said in a court filing seen by the Financial Times.
However, Freeh did find "pervasive" improper and unethical conduct by some senior lawyers involved in the payouts, the Telegraph reported earlier in September. He found that the two attorneys involved in the claims process "may have violated the federal criminal statutes regarding fraud, money laundering, conspiracy or perjury."
In particular, Freeh's report says that two private attorneys — Glen Lerner and Jon Andry — used Lionel Sutton, a lawyer on Juneau's staff, to process a $7.9 million claim made by their firm more quickly, according to the U.K. publication. In exchange, Sutton was paid more than $40,000 in fees from payments on claims that he referred to that law firm before joining Juneau's staff, the report said.
Juneau himself was cleared of misconduct. As he told the Telegraph, the corruption was an "isolated situation," one that was "shocking" and showed "neither BP nor the public has had any idea of what's really going on" in the claims program. "We will continue the job of processing claims," he said to the publication. "We welcome the recommendations from the Freeh report and we look forward to working with him to help improve all aspects of the claims process."
BP company spokesman Morrell said to the Telegraph that the report confirmed "what BP has suspected for some time: There has been fraud and unethical conduct within the facility itself and among various claimants and their lawyers — and immediate steps need to be taken to prevent it in the future."
Yet Freeh also said the evidence was not strong enough to warrant a halt of the payments, as BP requested. Regardless of that statement, BP has once again filed a string of documents aimed at freezing the settlement program until Juneau implements the efficiency and accounting controls recommended by Freeh. "There is no assurance that dishonest and illegitimate claims are being detected and denied," Morrell told Reuters. "Payment of such claims would cause BP irreparable injury."
On Monday, in a separate legal proceeding, Alabama Attorney General Luther Strange convicted seven people of filing fraudulent claims.
Follow Meghan on Twitter @MFoley_WSCS
Don't Miss: These 5 Trucks Are Driving America's Pickup Recovery.