The Problem of Furloughed Workers May Be Half Solved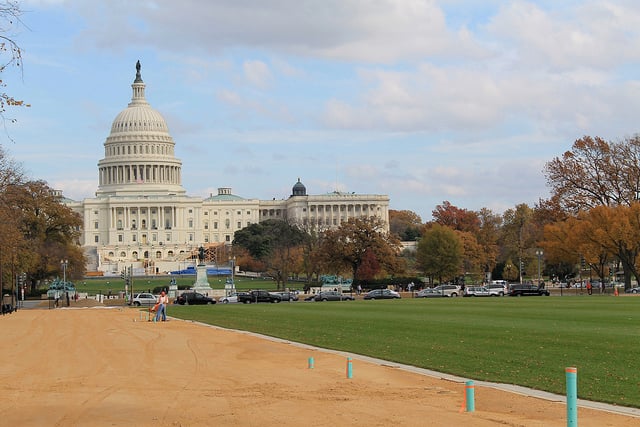 800,000 currently furloughed government employees are breathing easier with the recent passage of a retroactive payment bill in the House of Representatives. Unfortunately the bill, now headed to the Senate for deliberation, does nothing to get workers back to work — but the "Pay Our Military Act" will.
The act states that military personnel will continue receiving paychecks despite the shutdown, and when loosely read, spares members of the Department of Defense from the furlough on the condition that they are serving as military support. According to The Washington Post, Justice and Defense Department lawyers concluded that "employees whose responsibilities contribute to the morale, well-being, capabilities and readiness of service members," could be returned to work.
Defense Secretary Chuck Hagel said that the act, which was signed just before the shutdown began, would open the door for 350,000 employees to return to their jobs this week, according to Reuters. An estimate given by the Pentagon's comptroller, Robert F. Hale, puts about 90 percent of those workers actually back on the job.
"We hope to move very quickly," said Hale, according to The Washington Post, expressing gladness at the return of so many people, but noting that "we haven't solved all the problems."  Hale is not alone in his sentiment. Though nearly half of the furloughed government employees are now slated for return, that still leave more than half waiting on the sidelines.
House Representative Louise Slaughter (D-N.Y.) said, "Why don't we just let them come back to work?" noting that furloughed employees would be paid regardless upon the passage of the retroactive pay bill. "This whole thing is crazy," Slaughter added.
Over the weekend, workers can expect to start hearing from their managers, Hale said, but he added that the only way for "these damaging and irresponsible furloughs" to end "is for Congress to pass a budget and restore funds for the entire federal government."
Don't Miss: Citigroup's Premature Research Release Results in $30M Fine.