The Rising Appeal of Sustainable Investing
Sustainable investing is a growing trend that will soon be the norm. Also known as impact investing, it allows investments to serve a dual purpose – provide economic return and support organizations that have responsible environmental and social policies. More investors will require that their portfolios align with their values without sacrificing performance.
This change may come faster than many expect. Once, not too long ago, tobacco use was socially acceptable. Do you remember eating at a restaurant before they offered a non-smoking section? Even if you didn't smoke, you'd sit at a table near people who were smoking – that was the norm.
Nowadays, smoke-free public spaces and workplaces are required – 39 states and the District of Columbia have health-minded restrictions. If you walk into a restaurant and the hostess asks, "Would you like to sit in the smoking section?" odds are good that you'll walk out.
Many of my foundation, endowment and individual clients are looking for investments that follow environmental, social and governance (ESG) principles. This growing trend leads me to expect that investors in general soon will require ESG analysis, much as people demand smoke-free public places now.
Today, ESG investment styles have their own label. Mutual fund companies offer a traditional strategy and an ESG strategy. When you seek investment advice, your financial advisor might say "ESG or non-ESG?" Eventually, investors will probably expect ESG analysis for their entire portfolio.
Evaluating an investment from an ESG perspective doesn't require an altruistic worldview; it is a tool that may identify risk. Investment managers employ the technique as both a means of aligning values and a way to potentially identify more attractive investment opportunities. The proper management of environmental, social and governance issues can significantly affect a company's profitability and affect share prices.
According to the Report on US Sustainable and Responsible Investing Trends in the United States 2014 (10th Edition), more than one in six investment dollars in the U.S. is dedicated to social investing. Among young investors, who obviously will set the tone ahead, sustainability investing principles are a big deal. A survey by consulting firm Capgemini shows some 75% of wealthy investors under age 40 believe that ESG is extremely or very important, versus less than half for those 60 or older.
The investing opportunities are considerable in health, education, agriculture and other sustainability-related sectors and will total as much as $10 trillion by 2050, the World Business Council for Sustainable Development estimates.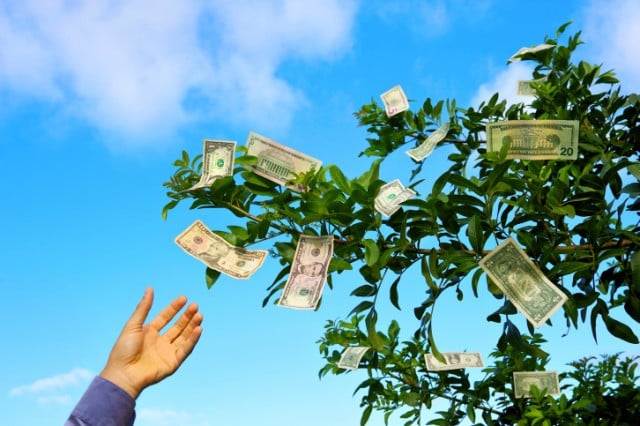 When examining a company's environmental factors, ESG portfolio managers may evaluate energy consumption, water use, waste management and resource efficiency. Environmentally responsible companies can often avoid public relations disasters resulting from irresponsible resource management that may harm their stock price. Companies that have strong environmental policies might increase their profits.
ESG managers evaluate social management policies that can increase risk, including issues related to diversity, health, safety and labor relations. Class action lawsuits stemming from these issues not only result in costly litigation and potential payment, but can also damage a company's reputation and valuation. Employee diversity and a global perspective can add to innovation and profitability.
Weak social policies can damage a company's profitability, while strong social values potentially can increase its bottom line. A McKinsey & Co. study finds that businesses with more foreign and female executives have a 53% higher return on equity than competitors.
Strong corporate governance has become a factor that many investment managers use in their bottom-up stock selection analysis. Corporate management teams are often the first ones to get the credit when the company does well and the first to be fired when it underperforms.
Senior leadership that is transparent, shareholder friendly and risk-focused has proven to have a positive influence on share price. High profile examples of mismanagement from the dot-com era illustrate failures in corporate governance that have resulted in a negative effect on investors.
Integrating an ESG screen into the investment process can actually lead to potential outperformance and risk-reduction relative to the general market. The impact investing trend is driven by students at higher education institutions and the younger generation of family foundations. As a family office director and senior institutional consultant, I look forward to watching the Impact Investing trend become the norm.
Follow AdviceIQ on Twitter at @adviceiq.
Mark J. Rogers is a Financial Advisor, Executive Director and Family Wealth Director with Jbara and Rogers Financial Management at Morgan Stanley in Farmington Hills. Mich. He serves on Morgan Stanley's Investing with Impact Champions Council.
The information contained in this article is not a solicitation to purchase or sell investments. Any information presented is general in nature and not intended to provide individually tailored investment advice. The strategies and/or investments referenced may not be suitable for all investors as the appropriateness of a particular investment or strategy will depend on an investor's individual circumstances and objectives. Investing involves risks and there is always the potential of losing money when you invest. The views expressed herein are those of the author and may not necessarily reflect the views of Morgan Stanley Smith Barney LLC, Member SIPC, or its affiliates.
AdviceIQ delivers quality personal finance articles by both financial advisors and AdviceIQ editors. It ranks advisors in your area by specialty, including small businesses, doctors and clients of modest means, for example. Those with the biggest number of clients in a given specialty rank the highest. AdviceIQ also vets ranked advisors so only those with pristine regulatory histories can participate. AdviceIQ was launched Jan. 9, 2012, by veteran Wall Street executives, editors and technologists. Right now, investors may see many advisor rankings, although in some areas only a few are ranked. Check back often as thousands of advisors are undergoing AdviceIQ screening. New advisors appear in rankings daily.