The Shutdown Isn't a Game, But People Are Still Losing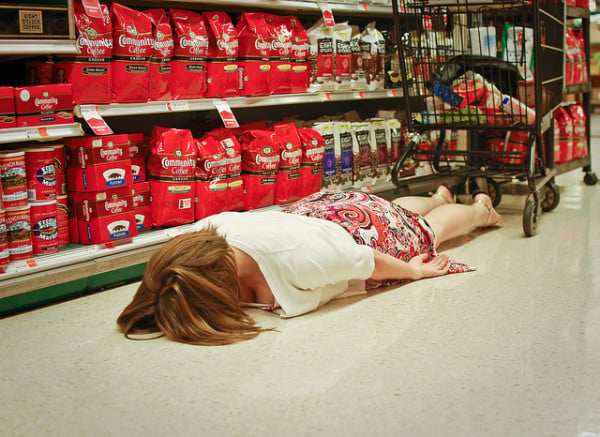 Between the New York Times reporting on the Environmental Protection Agency (EPA) being unable to carry out routine vehicle checks, to the Los Angeles Times interviewing  furloughed workers, like Timothy Maimone, who finds himself prioritizing bills in an attempt to financially outlast the government shutdown, news outlets are swamped with stories to fuel public furor over the financial fracas in Washington. But the potential for the crisis to hit even closer to home for the average American lurks just out of reach, growing stronger with each day the shutdown continues: undermined consumer confidence.
Consumer confidence is a measure of American's faith in their economy, the shape of their personal finances, and their willingness to engage in the market, buying goods or spending money. Companies adjust their product strategies and hiring based on trends in consumer confidence. It is a measure that reverberates personally and commercially across all levels, so a decline in one area may have implications for the overall sentiment.
On Friday, Thomson Reuters and the University of Michigan released their preliminary reading on consumer confidence for October. It was down to 75.2 from 77.5 in September. The dip may appear slight, but it is the lowest reading since January, and is below the 75.3 economists polled had predicted. More ominous is Gallup's tracking of consumer confidence from September 30 to October 6, 2013 . Their poll, released weekly, shows a decline of 34 points, the second largest since Gallup began tracking the index in January 2008. The only worse preforming week was in September 2008, when Lehman Brothers filed for bankruptcy.
It is precisely the kind of news retailers do not want to receive heading into the holiday shopping season. A short term plan to increase the United States's ability to borrow money and pay debts, also known as increasing the debt-ceiling, was forwarded by Congressional Republicans to the President in discussions last week. The new deadline would have been set for November 22.
As the New York Times reported, the two parties failed to reach an agreement and will continue talking. The debt-ceiling has become embroiled in reopening the government, furloughed workers can expect little relief to their personal finances until the government sorts out its own budget and borrowing abilities. This leaves Americans in the lurch.
According to the New York Times, economists believe that even after furloughed workers return to work, uncertainty about job security may hang over their heads. As a result, they will be even more careful with their money, recalling how they had to parse out their savings while waiting to return to work. These governmental employees and contractors will spend less and save more, at least into the next year the economists predicted. Even if short term deal is reached, and government reopens, they will be less inclined to spend their savings on holiday deals.
Speaking to Bloomberg, the chief operating officer of Family Dollar (NYSE:FDO), Michael Bloom, voiced his concerns on this matter. He sees higher income consumers being more confident in the market, but Family Dollar's core customer has dealt "with tepid job growth, higher taxes and reductions in government assistance programs." This is causing him to feel less than optimistic going into the holiday season. 

How willing Americans are to spend money affects the overall economy. Bloomberg cites lower gas prices and rising wealth as reasons that the consumer confidence index did not fall more from September to October, but as the Gallup poll showed, the longer the sides remain deadlocked, the quicker confidence erodes. A fix is needed to prevent doubt creeping into other sectors of society.
Don't Miss: Here's Why Wells Fargo's Growth Engine Sputtered in Q3.