The S&P 500 Can't Catch a Break
Premarket futures were up and the weekly unemployment claims weren't bad, so the S&P did rally at the open, hitting its intraday high in the first minute of trading, up 0.15 percent. But yesterday's selling immediately resumed and briefly accelerated at 10 AM with a lackluster Philly Fed business outlook and a fractional decline in the Conference Board's Leading Economic Index.
Buyers then drove the index back to the opening price shortly before 11 AM, but that level served as a ceiling. A couple selling waves took the index to its intraday low, off 1.03 percent, shortly before the 3 pm. Final hour trading trimmed the day's loss to 0.67 percent.
Here is a 10-minute look at the week so far. Today's high-low range was the narrowest of the week, which is down 2.97 percent so far.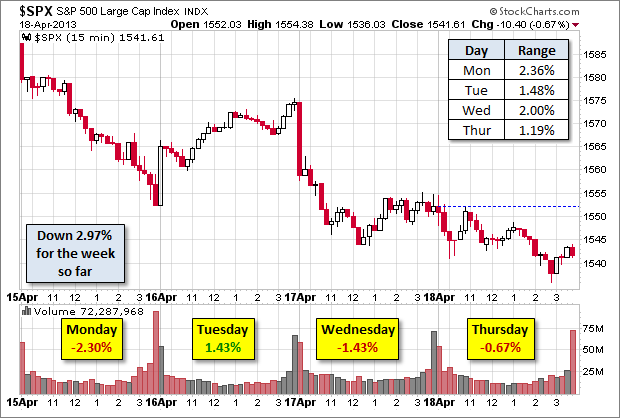 Volume was again above its 50-day moving average, but was lower than the other two declines this week. As for today's closing price, it is just a tad below the index's 50-day moving average.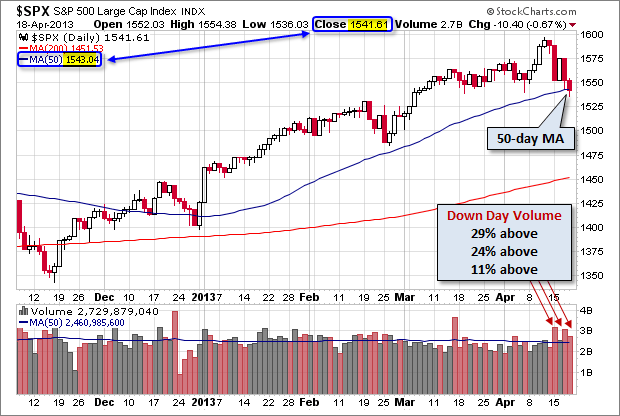 The S&P 500 is now up 8.09 percent for 2013 and 3.25 percent below the all-time closing high of April 11.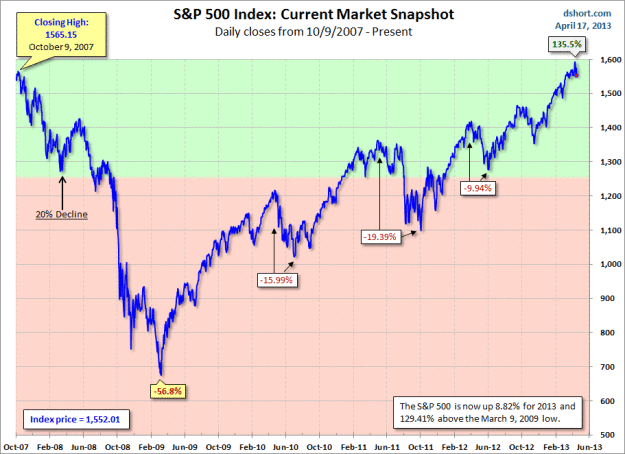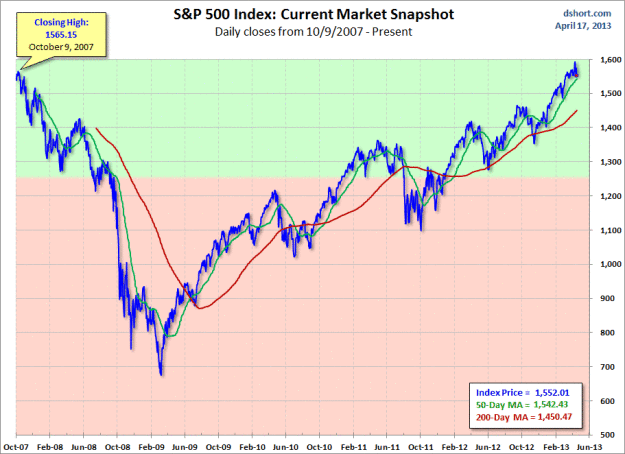 For a better sense of how these declines figure into a larger historical context, here's a long-term view of secular bull and bear markets in the S&P Composite since 1871.
Doug Short Ph.d is the author of dshort at Advisor Perspectives.
Don't Miss: Business Outlook Remains Modest in April.