The Summer Retail Cold Wave Continues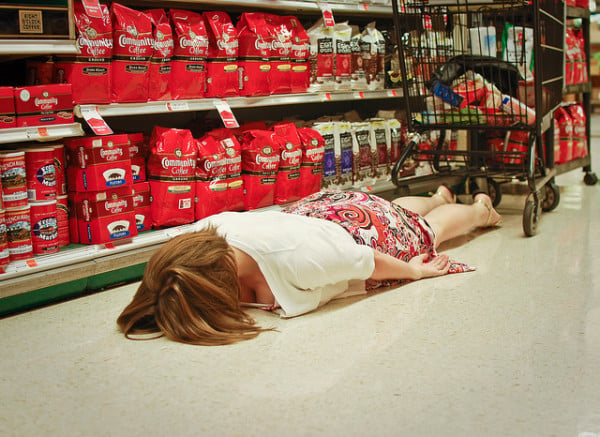 For economists, an important question is whether consumer spending will draw down economic growth in coming months. Consumer spending, which accounts for approximately 70 percent of U.S. gross domestic product, is now more important than ever — because government and business spending have remained weak, the economy is depending even more on household spending to fuel growth.
"Nothing looms larger than the health of the consumer in a second-half [economic] pickup," economists at Citigroup wrote in a research note earlier this month.
However, consumers are still facing a stubbornly high unemployment rate, job growth concentrated in low-wage sectors and part-time positions, stagnant wages, and higher payroll taxes. In August, personal income increased at a seasonally adjusted annual rate of 0.1 percent, according to the U.S. Bureau of Economic Analysis.
Real disposable income increased at a SAAR of 0.2 percent, and personal consumption expenditures — a measure of consumer spending — increased at a SAAR of 0.1 percent. The soft data suggest that consumer spending could drag on current-quarter economic growth, as it has in previous quarters this year. Relatively slow growth in consumer spending, at 2.3 percent, was cited as one reason why real GDP grew at an annual rate of just 1.1 percent in the first quarter. In the second-quarter report, the BEA reported that consumer spending growth slowed to 1.8 percent, agitating concerns of an economic slowdown.
The soft spending indicates that consumers are saving more and keeping purchases to their immediate needs. Together, the BEA's spending metric and its complementary savings measurement are indicative of the health of the economy. The saying goes that it is not what you make, but what you keep. But while that may be sound advice, often what is good for the individual — meaning saving money — may not be so good for society and the economy, a phenomenon known as the "paradox of thrift."
As July's results were quite soft, consumer spending will not have to increase much to post stronger results in August. The Department of Commerce reported that retail sales edged up an anemic 0.2 percent to $424.5 billion in July following a 0.6 percent increase in June. The slower rate of sales reflected a smaller number of purchases of expensive items like cars, furniture, and electronics, according to an agency release. August retail sales data compiled by the federal government, evidence of consumer spending levels, will not be released until next Friday.
Throughout August, weekly readings of retail sales provided by Johnson Redbook and the International Council of Shopping Centers, in conjunction with Goldman Sachs, have been volatile on a monthly and yearly basis. While weekly sales were softer in the later half of the month than in its first few weeks, both measures have shown a steady though modest, rate of monthly growth for August as a whole.
For the week ended August 31, the ICSC-Goldman Sachs Index and the Johnson Redbook Index diverged significantly.
ICSC-Goldman's same-store sales index was weak. Same-store sales at chains dropped up 0.6 percent, week over week, after expanding at a soft 0.2 percent rate in the previous week. Just as the weekly growth rate has been slowing in recent readings, the year-over-year rate has been trending down for the past three weeks. Following last week's 1.9 percent expansion, the index grew at a slightly slower rate of 1.8 percent — one of the lowest year-on-year rates recorded so far in 2013.
"The summer sales lull continued this past week as overall sales finished the fiscal month as of Aug. 31, 2013, on the softer side," ICSC chief economist Michael Niemira said in a press release.  Last week, Niemira said he hoped an "uptick in back-to-school and fall apparel demand" would increase the sales pace for the month, but no such gain was evident in the results.
In comparison, the Johnson Redbook Index showed strong sales on a year-over-year basis, which was attributed to back-to-school shopping. The 4.7 percent rate of growth recorded for the last seven-day period compared with the previous week's reading of 3.8 percent. In addition, Redbook's August-to-July comparison grew 0.6 percent after expanding 0.3 percent the week before.
Typically, the ICSC-Goldman Sachs Index is seen as a much more reliable than Johnson Redbook's gauge.
Follow Meghan on Twitter @MFoley_WSCS
Don't Miss: Less Spending on Afghanistan and Iraq Means Fewer Federal Jobs.