The Top 5 Biggest Pharma Deals of 2013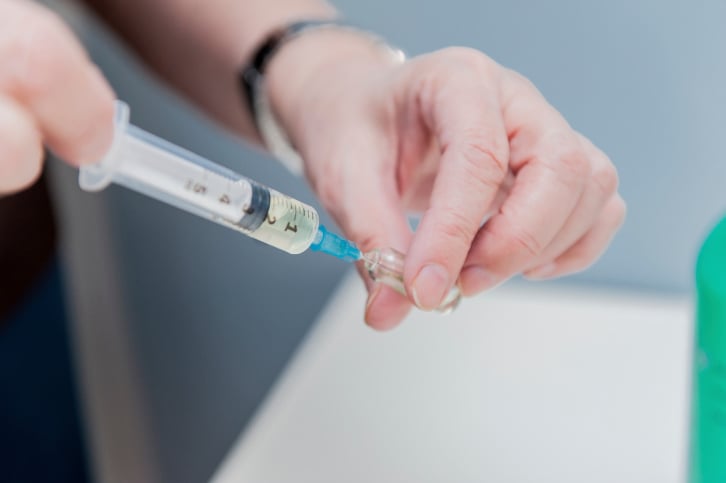 5. AstraZeneca/Bristol-Myers Squibb Co.
AstraZeneca Group Plc (NYSE:AZN) and Bristol-Myers Squibb Co. (NYSE:BMY) had been in a long-term partnership for six years before Bristol-Myers Squibb decided that it wanted to jump ship. The two companies decided to give its respective diabetes units its own sequestered business in Philadelphia, according to FiercePharma. "We wanted them to have their own company, in a way — Diabetes, Inc," said AstraZeneca CEO Pascal Soriot.
But while Bristol-Myers Squibb was seeing its focus shift away from diabetes, AstraZenea was looking to increase its efforts in the arena, which necessitated a buy-out of Bristol-Myers' unit when the drugmaker decided to move on, presumably pursuing bigger and better things. According to FiercePharma, to buy out its partner AstraZeneca had to shell out about $4.3 billion, placing this merger firmly in the middle of the pack in terms of size.
The deal completed in February. According to AstraZeneca's latest press release on the subject, the company believes that under single leadership the drugmaker will be better positioned to "maximize the potential of our innovative portfolio of non-insulin anti-diabetic medicines" and will bring "fresh momentum to our growth ambitions for this franchise."
FiercePharma notes that the diabetes arena is full of competition, but also with lots of potential for an upside. AstraZeneca continues to face strong competition from companies such as Novo Nordisk, Sanofi, Merck and Januvia. The publication also notes, however, that AstraZeneca has had some success with its new diabetes drug Forxiga, a type-2 diabetes drug which is the first in its class.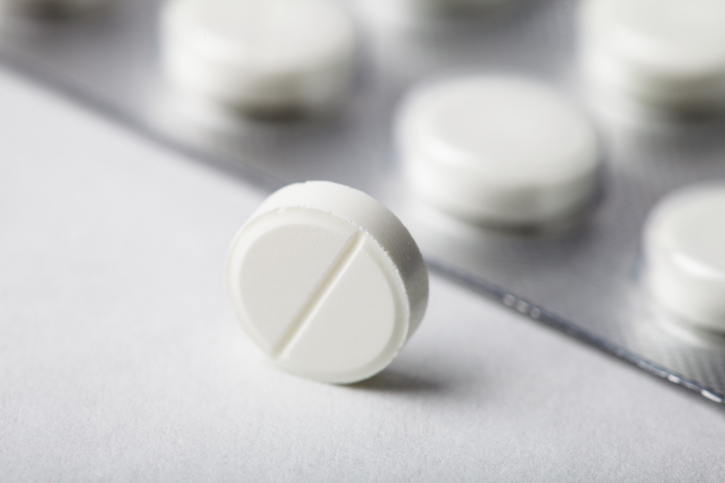 4. Actavis plc / Warner Chilcott
In a deal which seems eerily relevant this week, Actavis plc (NYSE:ACT) was a small company that avoided takeover by pursuing its own acquisition last year. Ring any bells? Oddly enough, Actavis was also pursued by merger hungry Valeant Pharmaceuticals Intl Inc. (NYSE:VRX) as well. Perhaps Allergan Inc. (NYSE:AGN) could stand to learn a thing or two from Actavis as it skirts around Bill Ackman and Valeant's overtures.
Anyhow, Actavis was a hot ticket item back in the day, attracting proposal first from Valeant, and later fellow generics maker Mylan Inc (NASDAQ:MYL). But rather than be taken over, the company decided to make a purchase of its own, and began courting competing generics maker Warner Chilcott in May of 2013. The deal later closed in October, with Actavis paying $8.5 billion for its competitor. FiercePharma notes that the combined company is worth an estimated $11 billion.
"The combination of Actavis and Warner Chilcott creates a premiere specialty pharmaceutical leader under the Actavis specialty brands umbrella. This enhanced business segment is uniquely positioned to meet the healthcare needs of patients around the world — particularly in Women's Health," reads Actavis' press release this past October.
The acquisition brought in a portfolio of new drugs, both generic and a few branded, in the women's health, gastroenterology, urology, and dermatology therapeutic areas in addition to the perk's of Warner Chilcott's Irish base, which allowed Actavis to benefit from the country's sought after corporate tax structure, FiercePharma reports.
3. Perrigo Company Plc / Elan Corporation plc.
FiercePharma notes that rural Allegan, the Michigan-based Perrigo Co. Plc that makes cheap generics, seems like an unlikely candidate for a mega-merger. But the company, which specializes in making store-brand generics as well as store-brand infant formula and digestive supplements, is poised for growth, with several branded products awaiting over-the-counter approval to the tune of about $10 billion.
In December, Perrigo made a bold move in the direction of growth, shelling out $8.6 billion dollars for competitor Elan Corporation plc. (NYSE:ELN) had recently sold off its top-selling multiple sclerosis drug Tysabri to Biogen Idec., and thus became a company largely without any real products of its own. But Perrigo saw other benefits in acquiring the company, such as its favorable Irish location, as well as its substantial cash and royalty stream.
Ireland draws companies because of its tax structure, which, especially for American companies, boasts a massive tax-rate cut. Perrigo is also hoping that its acquisition will provide a foot in the door to the rest of the European continent.
Despite Perrigo's homely beginnings, the company is no stranger to mergers and acquisitions, notes FiercePharma. The company has pursued companies in Israel, Mexico, Australia, and the United Kingdom. From its $850 million acquisition of Israel-based Agis Industries in 2005, Perrigo garnered important pharmaceutical ingredient manufacturing capabilities.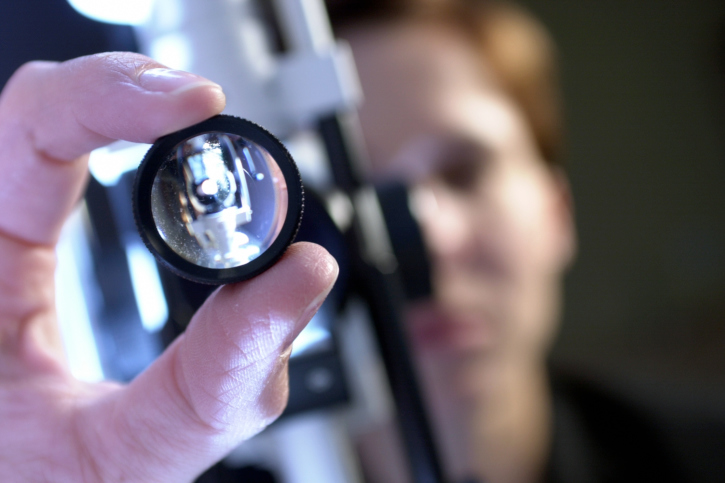 2. Valeant Pharmaceuticals Intl Inc. / Bausch & Lomb
Nowadays, Valeant is perhaps best known for its associations with activist investor Bill Ackman, as well as its M&A hungry CEO, J. Michael Pearson, known for both his love of mergers and his harsh cost-cutting strategies. But before Valeant was after the California Botox maker, Allergan, it was dogging eye care company Bausch & Lomb Inc. To this day, the merger remains the largest in the Valeant's history.
Per the agreement, Valeant paid Warburg Pincus (who owned the privately held Bausch & Lomb) $4.5 billion for the eye care company; additionally, the company paid an $4.2 billion to settle Bausch & Lomb's outstanding debt. The company has since integrated Bausch & Lomb into its expanding eye care business, keeping the company's name in the process.
But while the B&L deal may be the biggest fish Valeant has yet landed, the company has acquired several other, smaller eye care businesses, such as Eyetech and Aton prior to chasing down Bausch & Lomb, and both of those deals were spearheaded by current CEO Michael Pearson.
Thus far, the Bausch & Lomb acquisition has proved beneficial to Valeant, helping it to bring in $5.8 billion in revenue for 2013, a massive 66 percent rise over the previous year and an impressive step towards Pearson's goal of making Valeant one of the top five largest pharma companies in the world. In the company's press release regarding the merger, Valeant notes that Bausch & Lomb are an important contributor to Valeant's long-term goal of becoming a "worldwide leader in both dermatology and eye health."
"Bausch & Lomb's world-renowned brand, comprehensive portfolio of leading eye care products, and promising late stage pipeline are an ideal strategic fit for our current ophthalmology business, and we are strongly committed to continuing to build a sustainable eye health business," the press release continues.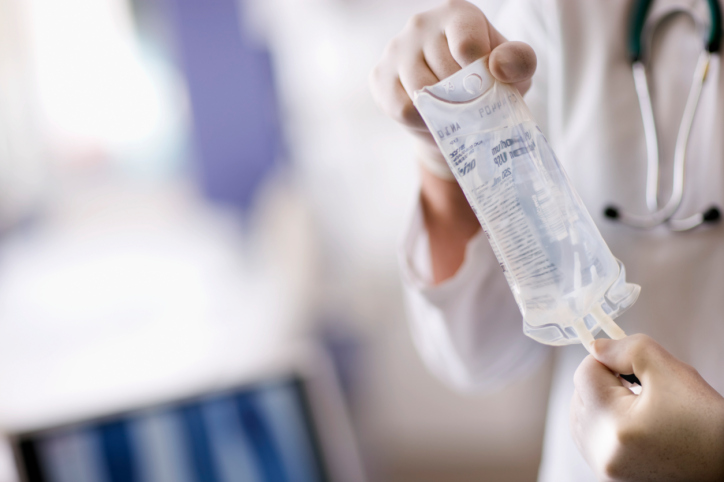 1. Amgen/Onyx
Coming at the top of our list is a mega-merger between Thousand Oaks, California-based Amgen, Inc. (NASDAQ:AMGN) and biotech company Onyx Pharmaceuticals, Inc. (NASDAQ:ONXX) based in San Francisco.
Onyx is perhaps best known for its top selling cancer medicine, Kyprolis, which garned the drugmaker an impressive $64 million between its July launch and its end-of-year deadline. It's likely the company's lineup of biotech cancer medicines that attracted Amgen.
FiercePharma notes that at the time of the Amgen/Onyx merger, Onyx was one of the only smaller biotech drug makers with the potential to significantly impact a Big (bio)Pharma company's bottom line; thus, when push came to shove, Onyx was able to name its own price. Amgen prevailed despite the hefty price of the biotech company; Onyx accepted an offer from the fellow California company in August of 2013.
Kyprolis is expected to generate as much as $2.4 billion by 2019, and some analysts predict the drug will reach as high as $3 billion at its peak — even despite the fact that the drug faces competition from Johnson & Johnson's (NYSE:JNJ) Velcade and Celgene Corp.'s (NASDAQ:CELG) notoriously expensive Revlimid.
"Amgen has a unique opportunity to add value to Kyprolis, a product which is at an early and promising stage of its launch," an August press release from the Amgen. The press release focuses on the two companies commonoalties, noting that both have a focus on oncology. Amgen notes that the combined portfolios of both companies are likely to provide an accretive adjusted net income by 2015.
More From Wall St. Cheat Sheet: