The Top 5 Film Controversies of 2013
Another year, another set of film controversies. With Lionsgate's (NYSE:LGF) Ender's Game having been released this weekend amid significant controversy related to author Orson Scott Card's anti-LGBTQ beliefs, it's a good time to discuss whether the age-old saying "there's no such thing as bad publicity" is actually a true statement in the film industry.
While the controversy between Lionsgate and the LGBTQ community regarding Ender's Game has remained firmly in the public eye for several months now, it is certainly not the only controversial piece of industry news to come out of the film world this year.
Here are the five biggest film controversies of the year and how they affected or could affect the performance of the films.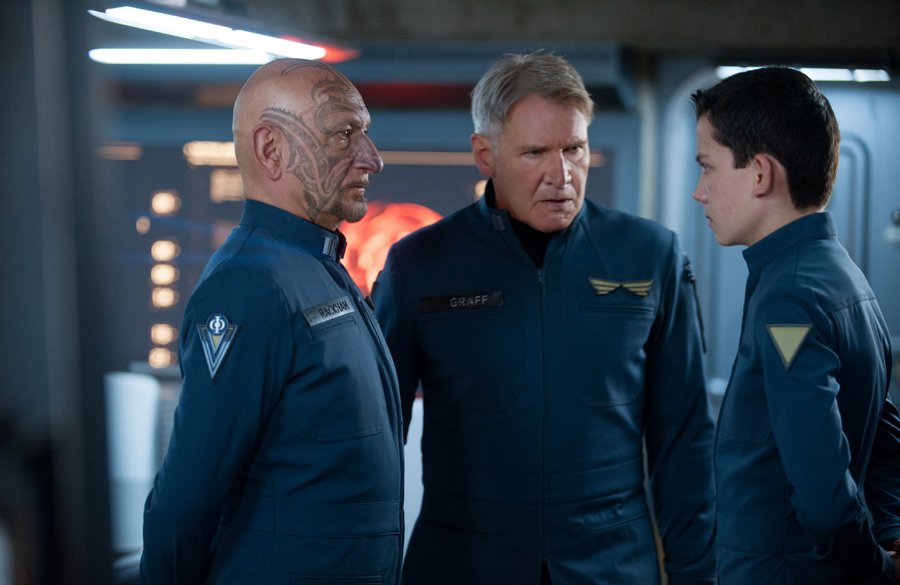 Ender's Game (Lionsgate)
While the controversy surrounding Lionsgate and Summit Entertainment's Ender's Game has died down somewhat in the past few weeks leading up to release, there's no doubt that the reputation of the film adaptation has been mired by discussions of author Card's anti-LGBT sentiment — something that goes back all the way to 1990. Card's public writings and opinions against homosexuality are no secret, but the situation reached a boiling point in early July when Pro-LGBTQ organization Geeks OUT began a campaign to persuade movie-goers to skip the film.
"Do not let your box-office dollars fuel [Card's] anti-gay agenda," the organization said. Lionsgate had remained notably silent on the issue until July 12 when the studio released a statement explaining that, "[Card's views] are completely irrelevant to a discussion of Ender's Game. The simple fact is that neither the underlying book nor the film itself reflect these views in any way, shape or form." Additionally, Lionsgate said that it would hold a benefit premiere of the film supporting LGBTQ issues. Most recently, at Monday's Ender's Game premiere in Los Angeles, director Gavin Hood said, "The book is a fantastic book full of wonderful themes like compassion and tolerance and I am distressed by Orson's position on gay marriage."
He continued, "Would I prefer to be doing a movie without controversy? Yes, but I'm not in the least distressed that we are having this conversation. It is a very important conversation." Actors in the film, most notably Harrison Ford, have also taken the same stance, explaining that while Card's values are regrettable, Ender's Game does not reflect those opinions and in fact espouses the opposite. Still, there's no doubt that Ender's Game has suffered as a result of the controversy. With an opening projected at $27 million, Ender's Game's appears to be in line with Lionsgate's solid — but not spectacular — estimates. Head over to Vulture to check out a detailed timeline of the controversy.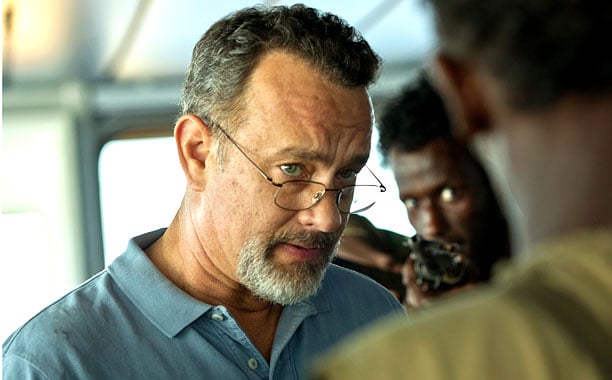 Captain Phillips (Sony)
Released on October 11 and a surefire Oscar contender at this year's Academy Awards, Sony's (NYSE:SNE) Captain Phillips has experienced controversy related to the authenticity of the events shown in the film — events that Sony has marketed as being "based on a true story." Two days after Captain Phillips was released in theaters, the New York Post ran an article entitled "Crew members: 'Captain Phillips' is one big lie," in which crew members blasted the film for inaccurately portraying Phillips and his role as captain of the Maersk Alabama.
According to eleven crew members, who are currently suing the Waterman Steamship Corporation for nearly $50 million related to "willful, wanton, and conscious disregard for their safety" by Phillips, the captain allegedly received various warnings about the increasing threat of piracy near Somalia and took a series of actions that undermined the crew's ability to handle the threat altogether. Deborah Waters, who brought the claim, explained, "The crew had begged Captain Phillips not to go so close to the Somali coast," adding, "He told them he wouldn't let pirates scare him or force him to sail away from the coast."
"It is galling for them to see Captain Phillips set up as a hero," Waters told the New York Post. "It is just horrendous, and they're angry." Whether the crew members like it or not, it looks like Sony's Captain Phillips has not been negatively affected by the stories — in fact, the film has over-performed what was expected from it, given the blockbuster performance of Warner Bros.' (NYSE:TWX) Gravity. So far, Captain Phillips has earned $76 million domestic and $26 million overseas for a worldwide total of $103 million. That's on top of glowing critical reviews and an assured spot at the Academy Awards for a handful of major awards, one of which may be Best Actor for Tom Hanks' portrayal of Phillips.
Kick-Ass 2 (Universal)
Universal's (NASDAQ:CMCSA) Kick-Ass 2 was one of the bigger disappoints of the summer. Released on August 16, the film earned only $28 million domestic — $20 million less than its predecessor — seriously jeopardizing the future of the comic-based franchise.
While there were a variety of factors working against the film, the controversy surrounding actor Jim Carrey might have had a sizable impact on the film. The controversy started when Carrey made the following Tweets on June 13 — a little over one month before Kick-Ass 2′s release.
I did Kickass a month b4 Sandy Hook and now in all good conscience I cannot support that level of violence. My apologies to e

— Jim Carrey (@JimCarrey) June 23, 2013
I meant to say my apologies to others involve with the film. I am not ashamed of it but recent events have caused a change in my heart.

— Jim Carrey (@JimCarrey) June 23, 2013
Carrey's change of heart led him to withdraw support for Kick-Ass 2 and any marketing involved with the film. It's the reason that Carrey was almost an afterthought in the film's marketing and trailers leading up to release despite being one of the film's highest profile actors. While there's no doubt that the film suffered from other issues (the film just wasn't very good, according to critics), Carrey's dismissal of the film eliminated one of Universal's key marketing tools.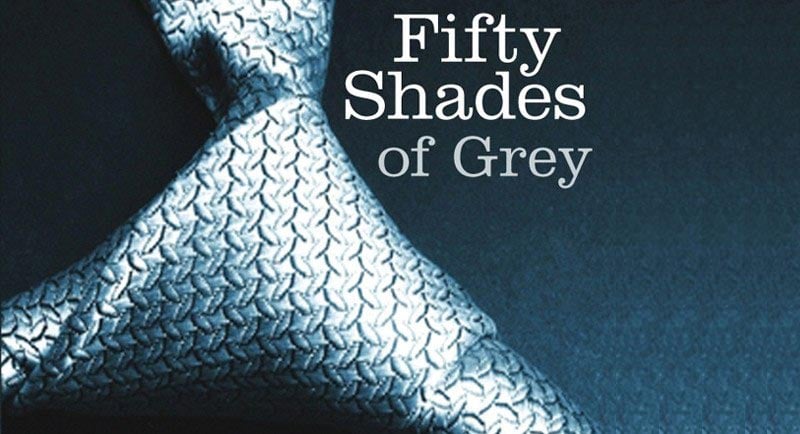 Fifty Shades of Grey (Universal)
There's no doubt that Universal knew the risk of taking on the film adaption of the wildly popular erotic novel, Fifty Shades of Grey, but the torrent of fan criticism regarding the studio's casting choices have led to a topsy-turvy past couple of months for the studio.
With Universal's early September announcement of Charlie Hunnam and Dakota Johnson in the leading roles of Christian Grey and Anastasia Steele, Twitter and the Internet went berserk. While both choices were heavily criticized, Hunnam seemed to garner the bulk of criticism. A Change.org poll called for Matt Bomer and Alexis Bledel to take over the lead roles. The poll acquired tens of thousands of digital signatures and now sits at nearly 90,000.
Of course, the casting controversy took an odd turn when Universal announced on October 12 that Hunnam had exited the project, citing shooting conflicts with his hit TV series Sons of Anarchy (industry insiders pointed to the high-profile nature of the role as being the main reason for his exit). On October 23, Irish actor Jamie Dornan was officially cast as Christian Grey, ending the casting circus act, and seemingly putting to rest many fans' criticisms when it came to who would portray the characters. Look for the initial Fifty Shades of Grey criticism to wane now that the casting choice for Christian Grey appears much more popular. The film is going to be one of Universal's biggest hits when it's released August 1, 2014 — something that would have been a given even if Hunnam had not exited the project.
Blue Is the Warmest Color (Sundance Selects)
French romantic-drama Blue Is the Warmest Color, produced and directed by Abdellatif Kechiche, won the Palme d'Or at the 2013 Cannes Film Festival and became the first film to ever bring in the prize for both the director and lead actresses. Released in limited engagements in the U.S. (with an NC-17 rating) and sure to be a contender for this year's Oscar for Best Foreign Film, Blue Is the Warmest Color has nonetheless found itself the recipient of notable controversy related to the film's depiction of lesbian sex and what some critics have referred to as a male-centric view of a relationship between two females.
The controversy began soon after the film drew rave reviews from Cannes. Julie Maroh, the author of the comic-book novel on which the film is based, called it "a brutal and surgical display, exuberant and cold, of so-called lesbian sex, which turned into porn," on her blog. She also said, "This was what was missing on the set: lesbians."
Then, a war of words erupted in early September between director Kechiche and one of the film's leads, Léa Seydoux. Although both Seydoux and co-star Adèle Exarchopoulos had made negative statements about the director's exploitative shooting practices and said they would never work with him again, Seydoux became the more vocal of the pair, telling the Independent that the sex scenes were humiliating and left her "feeling like a prostitute." Kechiche would immediately fire back, "If Seydoux lived such a bad experience, why did she come to Cannes, try on robes and jewellery all day? Is she an actress or an artist of the red carpet?"
By all accounts, the heated relationship between Kechiche and Seydoux is worse now than it ever has been. In a long, scathing open-letter to French publication Rue89 on October 29, Kechiche wrote, "Miss Seydoux, who after having repeatedly thanked me publicly and privately and having wept in my arms at Cannes for allowing her to take on this noble role has, against all odds and all personal coherence, radically changed her attitude toward me," according to the Hollywood Reporter's translation.
Kechiche went on to threaten legal action, writing, "I will come back. It is for her to explain in court," referring to Seydoux's statements as "slanderous" remarks by an "arrogant, spoiled child." Chalk up Blue Is the Warmest Color's controversy as one likely to improve the film's low ceiling as a limited, foreign release. Check out a detailed timeline of the controversy over at Vulture.
Don't Miss: 5 Hottest Comedy Series Currently on TV.