The Top 5 Most Admired Online Retailers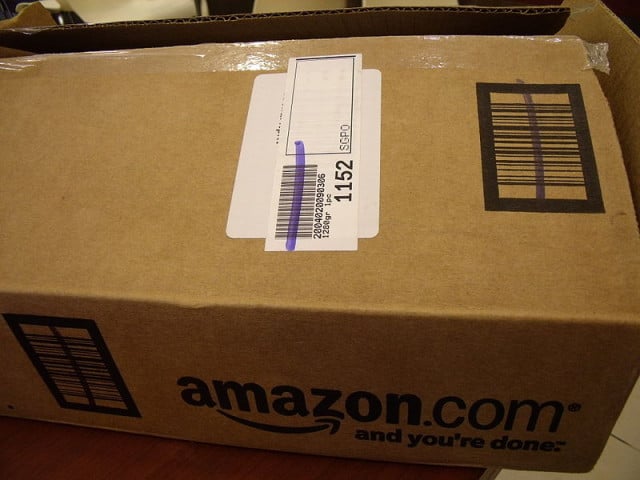 Stores has added a follow-up report to its annual list of consumers' top 50 favorite online retailers. The Most Admired Online Retailers report polled employees in the e-commerce industry to see which of their contemporaries they felt were most admirable based on "innovation, social responsibility, customer-centric culture, quality of products and service, supply chain efficiency, the ability to capture and retain shoppers and financial soundness." Here are the top five picks.
5. OneKingsLane.com
This home decor website has grown rapidly since being launched four years ago. It looks to create an atmosphere through which shoppers can find decor inspiration without being able to see or touch the physical products. The online boutique takes advantage of being on the Web versus having physical stores by changing up the site daily and creating different theme shops that would be impossible to make so quickly in a physical store.
"Customers and contemporaries are drawn to our expression of content and commerce," CEO Doug Mack said in the report. "The site combines great stories with inspiration and curated products — and we're providing exceptional values. It's a way of doing business that's meaningful to today's shopper."
4. Modcloth.com
ModCloth is a clothing retailer specializing in vintage or retro-inspired pieces for women of all body types; it's the type of site where someone like Zooey Deschanel would shop if she were on a college student's budget. A recent New York Times profile on the company said, "Indeed, if Ms. Deschanel were an online retailer, she might well be ModCloth."
Peers said that the site's fresh outlook on body image and innovative social media projects were reasons they admired the company. "We know that our customers are immersed in social media," Sarah Rose, senior vice president of product and growth, said to Stores. "We try to leverage their input to understand their style and deliver products that they've inspired. This builds brand loyalty."
3. Poppin.com
Poppin sells office supplies and furniture with bright colors and sleek designs for those who want their office spaces to look anything but boring. Poppin has only been around a year, but the company's "Work Happy" slogan and fresh take on traditionally standard merchandise has made the site stand out. The company has also shown itself to be dedicated to providing an excellent consumer experience, offering the option to shop by color and putting handwritten thank-you notes in every first purchase.
"We've attacked a mundane category with a fashion-forward design sensibility," Chief Marketing Officer Kevin Ranford said in the Stores report. "Poppin.com caters to both consumers and businesses and fills the design gap between the products we use for work and those available in the rest of our lives. We've created a new shopping category — we sell workstyle products."
2. Sephora.com
Upscale cosmetics and fragrance retailer Sephora has physical stores in malls across the country but has also seen huge success with its e-commerce site. Customers are encouraged to shop online with free samples included in every purchase and the site's virtual makeup bag, called the Beauty Bag, which collects customers' favorite products in one virtual spot. The store also recently launched a digital function called Color IQ, which helps shoppers pick the right foundation shade for their skin tone online. Contemporaries cited Sephora's tendency toward "retail innovation" as a reason they admire the company.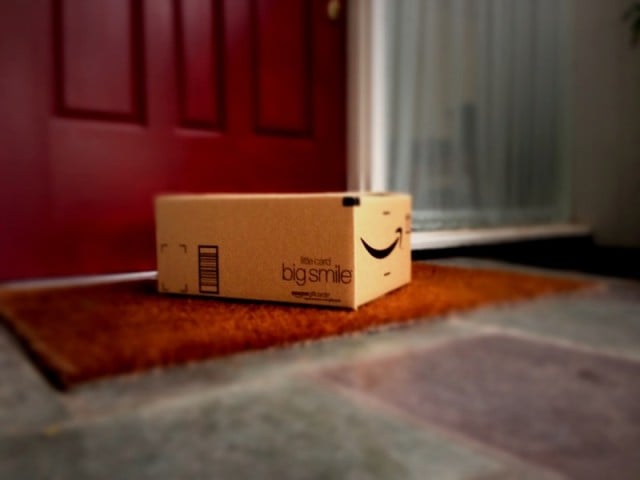 1. Amazon.com
While Amazon.com Inc. (NASDAQ:AMZN) isn't a very surprising No. 1 pick, Amazon has proven itself to be a reliable place to shop online for basically anything. The site may have started out as an online bookseller, but now you can purchase anything from designer clothing to fishing equipment to the company's Kindle e-readers in a space online shoppers feel is safe and a good place to find a deal.
Amazon's contemporaries cite the company's efficiency and innovation as reasons they gave the site the No. 1 spot. CEO Jeff Bezos's attention to detail and obsession with the consumer experience also give the e-commerce giant an edge over its competition. "It's the first place you think of when you need something," said one survey respondent.
Don't Miss: Is Lufthansa Putting Boeing and Airbus on Equal Footing?
Follow Jacqueline on Twitter @Jacqui_WSCS