The True Story: The Death of Boeing's 747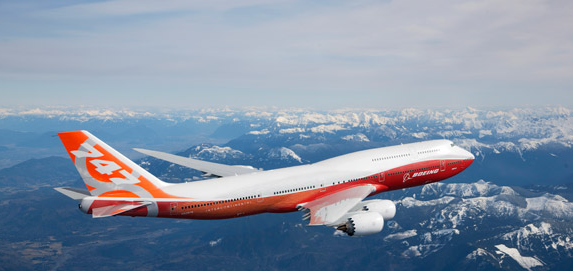 The Boeing (NYSE:BA) 747 — a wide-body commercial airliner and cargo transport aircraft, often referred to by its nickname Jumbo Jet — is among the world's most recognizable airplanes. With its distinctive hump and four big engines, it has been a symbol of jet travel for most of the past 40 years. Boeing's 747 fleet has logged more than 42 billion nautical miles, a distance equivalent of 101,500 trips from the Earth to the moon and back, and flown 3.5 billion people, a number equal to more than half of the world's current population.
But this iconic aircraft may not be logging many more miles. Boeing is already set to launch a new plane that could eventually replace the 747, and the drop in the global air-cargo business — due, in part, to the weakness of the global economy — has already hastened its demise. Other factors are at play as well. Thanks to rising fuel prices, airlines prefer to fly passengers in more energy-efficient, two-engine planes, while the 747 has increasingly been used to pack cargo. As evidence of this trend, most new 747 orders have been for freight carriers. But the demand for these planes has been weighed down by a two-year long recession in the global air cargo business.
According to The Wall Street Journal, early in April, Boeing announced it would decrease production of its 747-8, the company's newest model, to just 1.75 airplanes per month in 2014 from the current rate of 2 per month because of weaker demand. The passenger model was designed back in 2006 with a sleeker body and new engines in an attempt to revitalize slumping sales. Since then, Boeing has sold 31 airlines, plus another 9 to VIP users. "It's a market that hasn't delivered like we'd anticipated," explained Boeing's vice president of marketing, Randy Tinseth. Comparatively, the freighter versions have sold 70 planes…
While production has begun on a new model of Boeing's twin-engine 777 — which could eventually replace the older plane — the company plans on continuing 747 production for now. However, as Journal reported, the airplane manufacturer is expected to seek permission from its board to formally begin selling the new stretched models of the 777 — called the 777X, which has a 16-hour range and additional under-cabin cargo space. When it finally takes to the skies in 2019 or 2020, it will seat about 35 more passengers and fly thousands of miles farther than the first "jumbo jet" 747, which was flown by Pan American Airways in 1970.
Back when it was first launched in 1970, the 747 was lauded for making global travel more accessible. But times have changed. Boeing's Chief Executive Jim McNerney has said that he doesn't believe that the 777X will cannibalize the 747-8 significantly because the two jets are of different sizes. Yet, analysts believe that the company's newest plane will be more attractive to buyers who will find the 777's similar capabilities and its increased fuel-efficiency more attractive. Economic difficulties and vacillating oil prices have made bigger aircrafts more of a financial liability in recent years. Ever since Boeing introduced the first 777 in 1995, it has cut into 747 demand.
As a result, it has been difficult for Boeing to unload its 747 inventory. Several deals that the company orchestrated in March show just how much maneuvering is required to keep 747s selling. China Air purchased two passenger models and Hong-Kong Cathay Pacific Airways bought three freighters, but in order to complete the deals, Boeing agreed to sell Air China eight 777 freighters that were canceled by Cathay and buy back four aging 747s from Cathay.
Boeing has said that the 747 program is no longer losing money on each airplane sold, but its "profitability is challenged," according to the Journal. However, Tinseth has said that Boeing is working to make production more efficient. Despite cutting production last month, the company expects air-cargo to resume long-term growth in 2014, but analysts are more pessimistic. Sanford C. Bernstein Research analysts believe that a fundamental shift away from air cargo has taken place.
Don't Miss: Is Obama Still the Best Gun Salesman Ever?