The U.K. is in Recovery Mode, Minus Manufacturing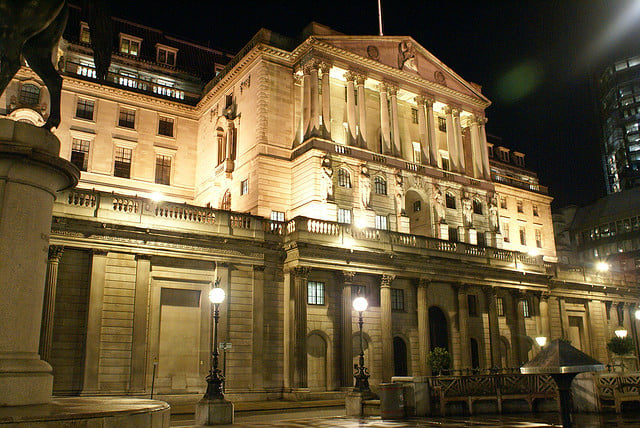 The United Kingdom is faring better than the European Union in finding anything resembling an economic recovery. The International Monetary Fund is expected to upgrade the U.K.'s growth forecast from 0.7 percent to 1.0 percent Wednesday amid a series of mostly good economic data.
Consumer spending is increasing at its fastest rate for 18 months and business sentiment continues to rise in an optimistic U.K. Home values have recently gone up in what has been an otherwise struggling market as a result of efforts from the government to get people to purchase homes. Retail sales volumes were up 2.9 percent on the year in June, a sign that U.K. consumers are feeling confident about expanding their purchases. It's a trend that has continued in the U.S. as well, where consumer credit increased by 8.25 percent in May.
For the U.K., the problem is that manufacturing is lackluster to the point of near-recession. From April to May manufacturing receded 0.8 percent and the trade deficit expanded to 8.5 billion pounds, up from 8.4 billion pounds in April.
One analyst told The Wall Street Journal that this demonstrates an underlying truth about the economy in the U.K.
"Following on from a recent stream of improved news on the U.K. economy…a sharp drop in manufacturing output in May and a wider trade deficit provide a double reminder that the U.K. still has a tough job in developing sustained, significant growth," said Howard Archer, an economist at IHS Global Insight.
Bank of England Governor Mark Carney is keeping interest rates low in a bid depress the pound, something the U.K. will need in order to boost exports and expand a manufacturing base that can't seem to recover.
Manufacturing is not only weak in the U.K., either. China has faced similar problems, worrying onlookers that the world's No. 2 economy could end up being a drag on global growth. Economists have predicted a slowdown for GDP growth in the country, largely attributed to export declines.
Don't Miss: Former Biden Advisor: Budget Cuts Drag on Growth.