The U.S. Energy Boom Is Still On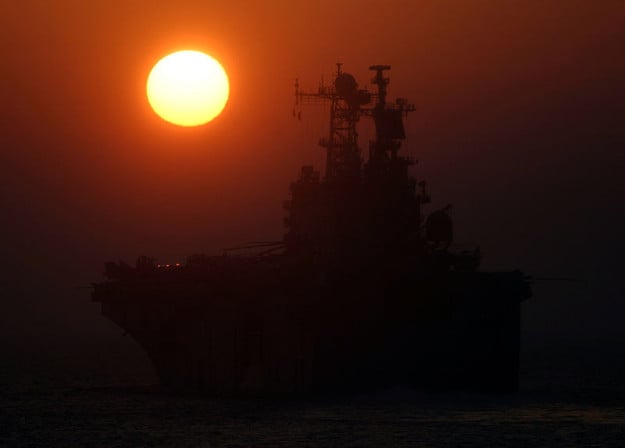 With this week's Energy Information Administration report released Wednesday, the U.S. energy boom is continuing its upward climb. While petroleum imports ticked up slightly over the last week by 189,000 barrels per day, the average still remains 7.7 million for the week, 1.1 million less than last year, according to the report.
Moreover, demand seems to have increased, in line with the International Energy Agency's (IEA) global forecast. Crude inventories decreased by 6.9 million over the last week, and the total amount of petroleum products supplied over the past four weeks was 19.5 million barrels per day, a 3 percent increase from the same period last year.
A separate report by the EIA found that while the number of refineries has ticked down in the United States, operating capacity is actually trending upwards.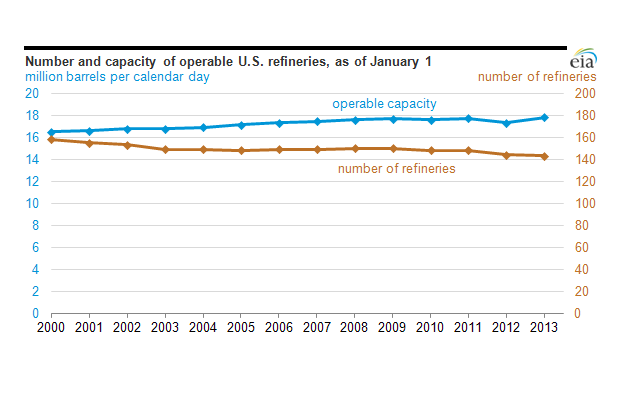 The major stories in global energy continue to be the Chinese economic slowdown, which could have an impact on the country's demand, as well as the Organization of the Petroleum Exporting Countries's decline in market share in the coming year despite an uptick in global demand. Energy production in the U.S. is dampening OPEC's dominance in the market, as access to shale oil has greatly benefited the American oil industry.
Production in the U.S. and beyond actually has supply slated to outpace demand, a phenomenon that may be solidified once the IEA factors in the International Monetary Fund's reduction in its global growth forecast.
Competing energy sources have also been a factor in the energy picture, where increased production of natural gas has led U.S. companies to want to export some of their inventories. This has Congress pressuring the Department of Energy to grant licenses for companies looking to expand and export so the U.S. doesn't lose out on opportunities to gain market share.
Don't Miss: BP Still Seeking to Halt Restitution Payments.