The U.S. Mint Halts American Gold Eagle Sales
The price movement of gold often attracts a great deal of attention. When the precious metal makes a noticeable increase, it regularly leads to perma-bulls calling for the next great explosion. On the other hand, any dips or corrections lead to critics calling for an end to the 12-year bull market. Both sides are debatable, but there is clearly an interest in gold and silver at the U.S. Mint.
It has been a rough month for gold to say the least. Gold's winning-streak of annual gains appears to be in jeopardy for the first time in twelve years. Over the course of only two days in April, gold plunged $200 to reach its lowest level since February 2011. In the process, it logged its worst one-day percentage drop since 1980, and the largest fall in dollar terms on record. On a technical basis, gold reached its most oversold reading since at least 1975. However, buyers are seeing the weakness as a buying opportunity.
Due to heavy demand, the U.S. Mint has halted sales of the one-tenth ounce American Gold Eagle, its smallest-denomination gold bullion coin. This is the first time the Mint has stopped selling a gold product since November 2009, according to dealers and Reuters. So far in April, it has sold 183,500 ounces of gold product, more than the previous two months combined.
"While the one ounce gold bullion coins remain the most popular, demand for the one-tenth ounce coins has remained strong too, with year-to-date demand for these coins up over 118 percent compared to the same period last year," the Mint said earlier this week in a memo to authorized participants. "Accordingly, the United States Mint has temporarily suspended sales of its one-tenth ounce gold bullion coins while inventories can be replenished"…
If you would like to receive professional analysis on miners and other precious metal investments,we invite you to try our premium service free for 14 days.
In addition to the one-tenth ounce American Eagle, the Mint sells a one-quarter ounce, one half ounce, and a one ounce. Last year, the Mint only sold 20,000 ounces of gold product in April. The all-time record for a single month is 231,500 ounces sold in December 2009.
Earlier this year, the Mint received more than 3.9 million orders for the 2013 American Silver Eagle on its first day of availability, the highest one-day sales total in the history of the program. The Mint had to suspend American Silver Eagle sales shortly thereafter. Year-to-date, 17.5 million American Silver Eagles have been sold, compared to only 11.7 million in the first four months of 2012.
Britain's Royal Mint is also seeing a surge in precious metal demand. It sold more than three times as many gold coins this month than the same period last year, according to Bloomberg Businessweek. Month-over-month, sales are up more than 150 percent.
"Since the dip in the price of gold we have seen increased demand for our gold bullion coins from the major coin markets, and this presently shows no sign of abating," explains Shane Bissett, director of bullion and commemorative coin at the Royal Mint, to Bloomberg. "The Royal Mint continues to supply to its customers and is increasing production to accommodate the higher demand."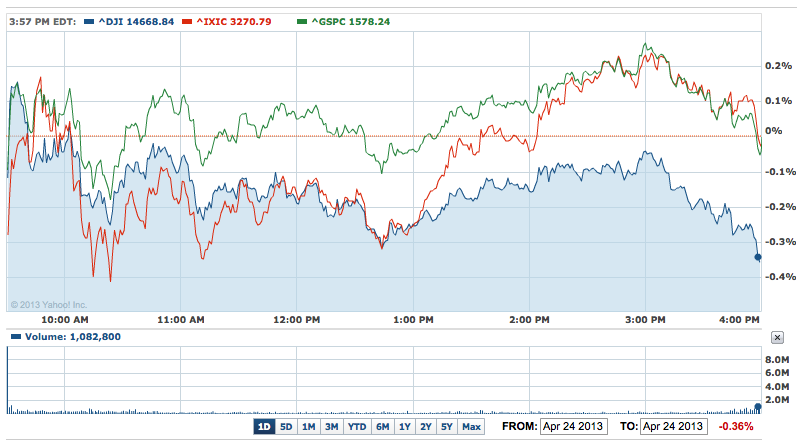 Don't Miss: Who Holds the Most Gold?
If you would like to receive professional analysis on miners and other precious metal investments,we invite you to try our premium service free for 14 days.
Disclosure: Long EXK, AG, HL, PHYS