The US Airways-American Merger Is Set to Clear This Big Hurdle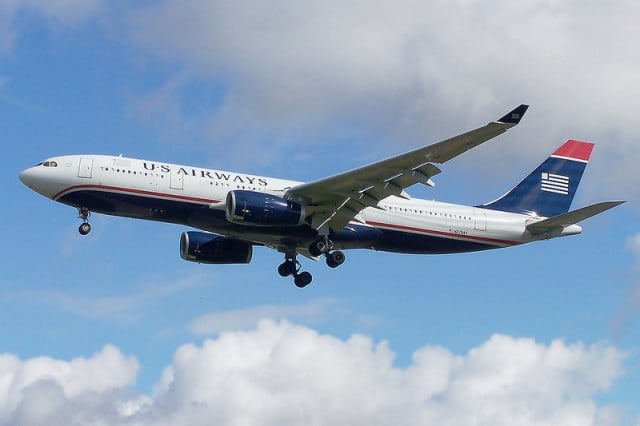 US Airways (NYSE:LCC) and AMR Corp.'s (AAMRQ.PK) American Airlines look set for the next step in their $11 billion merger.
The deal will reportedly receive European Commission approval, after the two airlines agreed to give up slots at Philadelphia and Heathrow airports in response to concerns about competition along the transatlantic route, sources told Reuters on Monday. One person was quoted as saying, "The deal is set to be approved." An official ruling is expected by August 6.
Regulators in the U.S. are also reviewing the merger, which would create the largest airline in the world, and bring American Airlines out of Chapter 11 bankruptcy protection. The potential go-ahead from the European Union is positive news for both airlines, which have faced intense scrutiny since news of the deal broke in mid-February.
The deal has also attracted a fair share of antitrust overseers, including 19 U.S. attorneys general, the Transportation Department, and the Government Accountability Office. The Justice Department must approve the merger before it moves forward.
If approved, the tie-up will be the fourth significant merger involving U.S. carriers in six years — following Southwest Airlines's (NYSE:LUV) move to buy AirTran Airways in 2011, Continental Airlines and United Airlines's deal to become United Continental Holdings (NYSE:UAL) in 2010, and Delta Air Lines's (NYSE:DAL) acquisition of Northwest Airlines in 2008.