There Are Ample New Jobs, But Where Are the New Hires?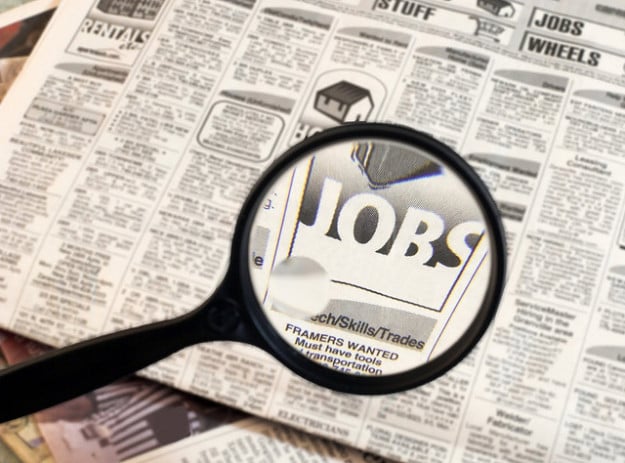 Job openings in the United States declined by approximately 100,000 between March and April, according to the U.S. Bureau of Labor Statistics. The total number of job openings has increased at a fairly steady rate since hitting recession lows in 2009, but like most other indicators of labor market health improvements have been slow.
The lower volume of overall job postings can be seen as a sign that businesses are still uncertain about future economic conditions. The decline was marginal, but it echoes the sentiment expressed in other employment indicators, such as the employment component of the Small Business Optimism report issued by the NFIB. According to the organization, job creation plans fell one point to a net 5 percent of small businesses planning to increase total employment, a fundamentally weak reading.
According to the BLS, the hires rate for April was 3.3 percent, while the separations rate was 3.2 percent. The separations rate includes quits, layoffs, and discharges, and may be more appropriately referred to as turnover. The quits rate, a measure of voluntary separations initiated by employees, was 1.7 percent. The layoffs rate was 1.2 percent. The ratio of job seekers to job openings remains high at 3.1 to 1.
Over the 12 months ended April, the number of new hires totaled 52.0 million, while the number of separations totaled 50.2 million, yielding a net employment gain of 1.8 million. It's important to point out that this measure includes workers who may have been hired and separated more than once during the year.
Since the end of the recession in 2009, new job openings have increased by about 58 percent, while new hires have only increased by about 22 percent.
Here's how the market traded on Tuesday: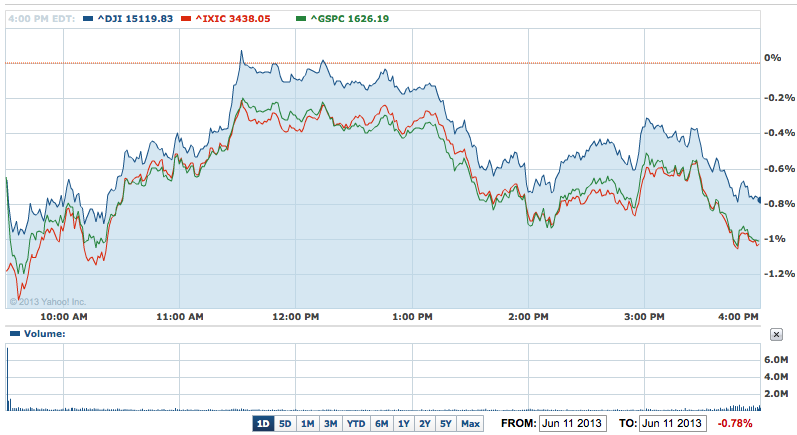 You can follow Dan on Twitter (@WscsDan)
Don't Miss: Is Student Debt the Real Fiscal Cliff?