These 3 Problems Stand in the Way of J.C. Penney's Revival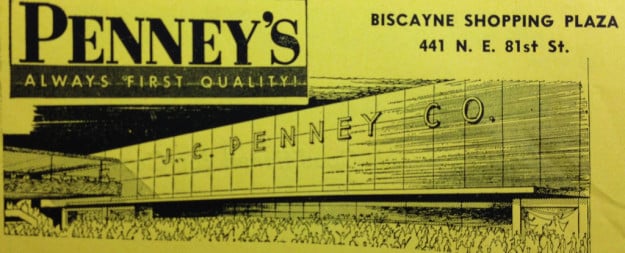 "The third quarter is make or break" for J.C. Penny (NYSE:JCP) according to Macquarie Group analyst Liz Dunn in an interview with Bloomberg News on Tuesday. She rates the retailer's shares neutral. Dunn's analysis followed the release of the company's second-quarter results, which contained the necessary support for that assessment — J.C. Penney reported a loss of $586 million, more than twice what Wall Street had expected, and a 12 percent drop in revenue.
That J.C. Penney's quarterly loss widened from the year-ago quarter and its revenue declined for the ninth consecutive quarter is proof that the retailer's operations are still shaking off the vestiges of the ill-fated makeover implemented by Ron Johnson. In order to steer J.C. Penney away from its image as a discounter, the former CEO believed that the department-store chain needed to offer consumers more upscale products rather than the company's traditional private labels.
To make that vision a reality, he transformed the company's pricing structure so that it reflected "everyday low prices" and launched a plan to organize the retailer's floor space into a cluster of small designer boutiques. But the changes drove customers away en masse. The result of 2012 operations was a 25 percent plunge in revenues, a 50 percent decline in stock price, and a 13 percent drop in customer traffic.
As current Chief Executive Mike Ullman, who returned to J.C. Penney after Johnson was ousted in April, said in the earnings press release, the second quarter performance was "negatively impacted by the company's failed prior merchandising and promotional strategies, which resulted in unusually high markdowns and clearance levels," a reference to Johnson's pricing.
To rid the company of the lingering effects of Johnson's makeover and attract J.C. Penney's core customer base once again, Ullman is slowly trying to return the retailer back to its old self — at least enough to appeal to middle-market customers. With same-store sales declining at a slower pace than in the previous quarter, there are signs that his efforts have been modestly successful.
Here are a few issues that J.C. Penney will have to contend with before making its recovery a true reality.
1. Johnson's Boutiques: The former chief executive's plan to turn each department store's floor space into a cluster of branded boutiques is too far along for it to be canned completely.
In early April, the retailer's first new home goods boutique opened, a launch that Johnson termed "pivotal" to his efforts to turnaround the company's business. Once J.C. Penney was the go-to place for home products like bath towels and window treatments, and he was aiming to recapture that reputation.
But the higher price of goods sold in those home boutiques turned off J.C. Penney's core customer base. The company now plans to close some of those home-goods boutiques, although it has not offered specific details. In the place of those boutiques, more floor space will be devoted towels, cooking utensils, and more profitable items like luggage.
2. Products: The problem Johnson's boutiques brought are not only related to space. J.C. Penney must now clear out the merchandise that is not selling — like the $60 toaster designed by the architect Michael Graves and the $1,695 chair from Happy Chic by Jonathan Adler. "Our underperformance in this area has been a major obstacle in the turnaround effort," Ullman said during Tuesday's earnings conference call. "It was apparent quickly that the merchandise wasn't resonating with our core customer, and performance is weaker than we hoped."
The backlog of unsellable products forced J.C. Penney to use big discounts to reduce inventory in the second quarter, and that practice cut deeply into the retailer's gross margin. Gross margin, or the percentage of sales left after the cost of the goods is subtracted, fell to 29.6 percent from 33.2 percent, contributing to the company's wider loss.
J.C. Penney is not expected to be able to rectify this problem in the very near future. During the important holiday season, using promotions to drive sales and profitability will be a "tricky" balance, Maxim Group group analyst Rick Snyder told Bloomberg. The company should focus on drawing in as many shoppers as possible, Snyder said. "If the customer doesn't come back, it's not going to work," he added. "It's that simple."
3. Cash: Just as important as the company's efforts to attract customers will be its ability to preserve cash. Earlier this month, JPMorgan Chase's Matthew Boss told the publication that J.C. Penney was burning through so much cash that it would likely have to source more outside funds by the end of the year. Dunn agreed. Judging by J.C. Penney's use of cash so far this year, "things really need to turn quickly in the third quarter," she said during the interview. "I didn't think they had a shot to do it in this second quarter."
However, in the earnings release, the company said given its "current cash position, along with the undrawn portion of its credit facility, the Company expects to end the year with in excess of $1.5 billion in overall liquidity."
Follow Meghan on Twitter @MFoley_WSCS
Don't Miss: These 8 Giants Are Dominating Web Traffic This Summer.