These 4 Stocks Help the Dow Reach 14,000
A weaker-than-expected jobs report was not enough to halt the rally in stocks. After posting one of its best months in years, the Dow Jones Industrial Average (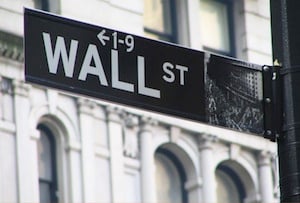 The Dow gained 5.8 percent in January to log its best start to the year since 1994. The momentum seems to be carrying into February. On Friday, the blue-chip index hit as high as 14,019 shortly after the Labor Department said the United States economy added 157,000 jobs in January, below estimates of 166,000. The unemployment rate also ticked slightly higher from 7.8 percent to 7.9 percent.
While the recent data on jobs might appear to be a headwind for the market, it merely means the Federal Reserve will have more reasons to keep quantitative easing and record low interest rates in place.
Here are the stocks helping the Dow reach 14,000 for the first time since October 2007…
Pfizer (NYSE:PFE):
The pharmaceutical giant has been on a steady climb for several months. Most recently,  Pfizer attracted attention by spinning off its animal health unit, Zoetis (NYSE:ZTS). It is the largest publicly traded animal company and raised more than $2.2 billion in its initial public offering, making it the biggest IPO since Facebook (NASDAQ:FB).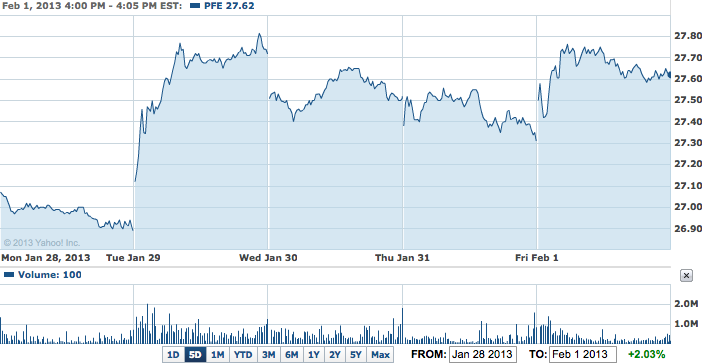 Judson Clark, health-care analyst with Edward Jones, tells Bloomberg, "We haven't seen a pure-play animal health company like this. There was some question about how investors would view it, early signs are that it's favorable."
Telecommunications dial up a rally…
Verizon Communications (NYSE:VZ):
Shares of the largest 4G LTE network provider in the nation gained 2 percent on Friday. Verizon received an upgrade from Neutral to Overweight by Piper Jaffray, with a price target hike from $45 to $50 per share.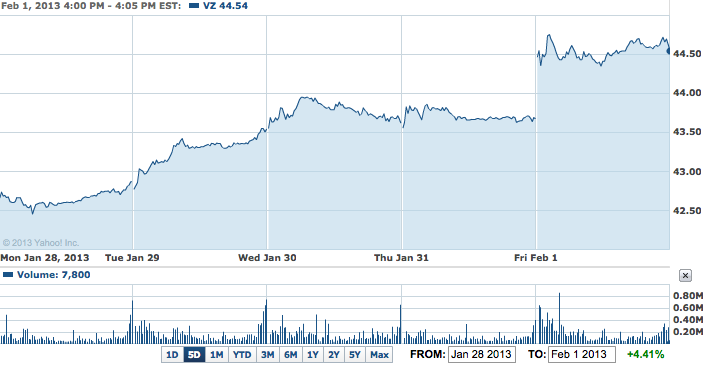 The firm explains, "Our upgrade is based on a number of factors that bode well for 2013 results: Verizon's best-in-class wireless network continues to help the company win share even with a price premium, the weaker 4Q print could set the company up well to beat reset 2013 expectations, we expect the company to have financial flexibility in 2013, and wireline margins could improve. Because of these factors, we expect Verizon to outperform over the next 12 months."
Competitor also gains…
AT&T (NYSE:T):
The Texas-based company also climbed more than 2 percent higher on the trading day. AT&T is making a push to expand its wireless spectrum presence, by agreeing to purchase wireless airwaves from Verizon Wireless for $1.9 billion. It will also pay $780 million in cash to buy Atlantic Tele-Network Inc's (NASDAQ:ATNI) Alltel wireless business, which includes almost 600,000 customers.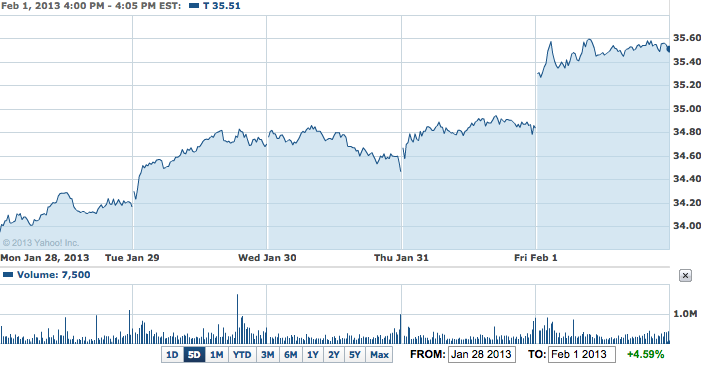 Looking ahead, AT&T looks set to challenge resistance near $38 a share, but currently pays a dividend north of 5 percent for investors willing to wait.
Making bank on this stock…
Bank of America (NYSE:BAC):
The bailed-out bank was the best performer in the Dow last year, with shares more than doubling in price. On Friday, shares jumped 3.45 percent.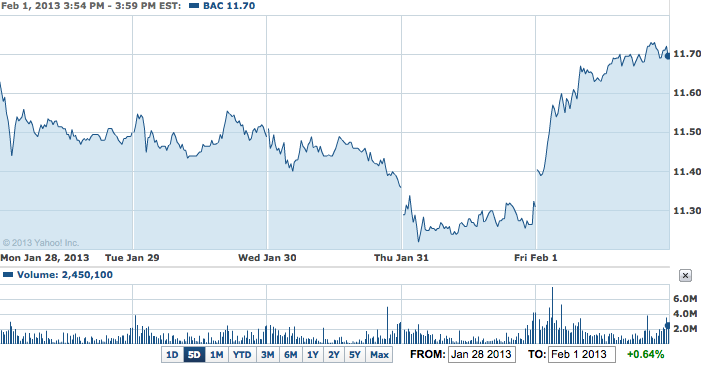 Bank of America is reportedly in the process of launching an ad campaign to rebrand the company. According to the WSJ, the new campaign will roll out in April and includes retraining employees, refurbishing banks, improving customer service and increasing spending on advertising.
Investor Insight: Stocks Fight Off Washington D.C.