These Americans Don't Seem Thrilled About Obamacare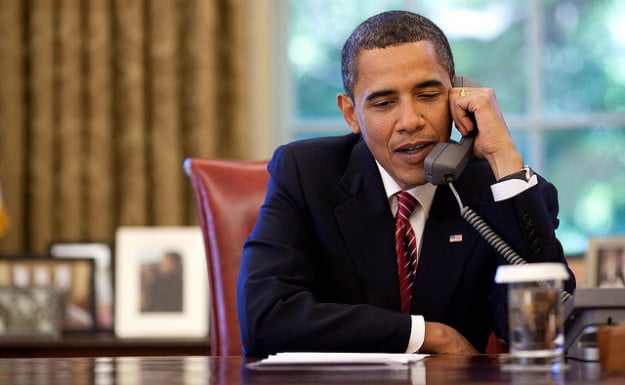 Falling just behind the nation's economy and Social Security, healthcare was listed as the most important issue affecting America, according to a poll of 1,000 "general population respondents" conducted by the international market research firm YouGov in conjunction with The Economist. Nine percent of respondents chose healthcare as their primary concern, and when asked how important healthcare was in general, 61 percent said very important, 28 percent said somewhat important, 6 percent said not very important, and just 5 percent said the issue was not important at all.
The survey spanned a range of topics — from how the Obama administration handled the attack on the U.S. Consulate in Benghazi, Libya, to the strength of Barack Obama as a leader, to who should be the Democratic nominee for President in 2016. It also provided insight into how Americans feel about the Affordable Care Act and what they know about the healthcare reform championed by the president.
Government officials are currently preparing to set up the key provision of the healthcare reform — the superstore-like health insurance exchanges, which will begin open enrollment in the fall. But four in every ten Americans, roughly 42 percent, are unaware that the Affordable Care Act is still law, according to a poll conducted by the Kaiser Family Foundation. When asked about the status of the reform legislation, 12 percent of respondents said they believed that the law was repealed by Congress, 7 percent said it had been overturned by the Supreme Court, and 23 percent said they do not know enough about the law to give an opinion.
However, the YouGov survey found a slightly different truth. It asked: "Several months ago, the Supreme Court made a ruling on the health care reform bill passed by Congress and signed by the president in 2010. As far as you know, what did the Supreme Court decide?" Forty-seven percent of respondents replied that it was constitutional for the federal government to require all Americans to purchase health insurance, while 26 percent said it was not constitutional and 27 percent said they were unsure.
Respondents seemed generally unconvinced that Obamacare was a good idea: 50 percent said they expected to pay more taxes or insurance costs, 35 percent said they believe they will receive worse care, and 34 percent said they thought the healthcare reform bill would increase the amount they spend on healthcare. Comparatively, just 7 percent expected to pay less taxes, 13 percent believed they would receive better care, and 4 percent thought the amount they spent on healthcare would decrease significantly.
As these comments would suggest, the majority of respondents — 40 percent — said Obamacare should be repealed. However, surprisingly 27 percent said the federal government should increase healthcare spending, while 27 percent said it should be kept about the same, and 24 percent said it should be lowered.
As to how Barack Obama is handling healthcare, 17 percent strongly approved, 25 percent somewhat approved, 10 percent somewhat disapproved, 38 percent strongly disapproved, and 10 percent had no opinion.
Most interestingly, the survey asked: "Please tell us whether you think the following statement is true or false: "Members of Congress are writing a bill that would exempt themselves, their staff, and their families from the requirement to buy into the health care plan." In response, 51 percent said true and 83 percent said that such an exemption should not be allowed.
Follow Meghan on Twitter @MFoley_WSCS
Don't Miss: Is Romneycare an Accurate Reflection of Obamacare's Future?