These Companies Laid Off Large Numbers of Employees After Taking Trump's Tax Cuts
When Paul Ryan and GOP members of Congress wanted to pass their tax plan in 2017, they sold it on the potential benefits for average Americans. In fact, Ryan released a statement saying the 40% rate reduction for corporations would "create jobs, increase wages for workers, and level the playing field."
There was one problem: The GOP tax plan included no guarantees for workers. If companies wanted to lay off thousands of employees, "tax reform" allowed them to do it. Or companies could pocket the money and boost their stock price. They could also simply offshore the jobs to Asia.
Well, all those things happened. Within weeks of the tax bill passing, America's largest corporations started laying off workers. By February 2018, it became a feeding frenzy, with one company laying off over 5,000 employees for "restructuring."
Since then, it has continued looking like a bad deal for workers. Here are 17 U.S. companies that laid off large numbers of employees after taking Trump's tax cuts. 
1. Pfizer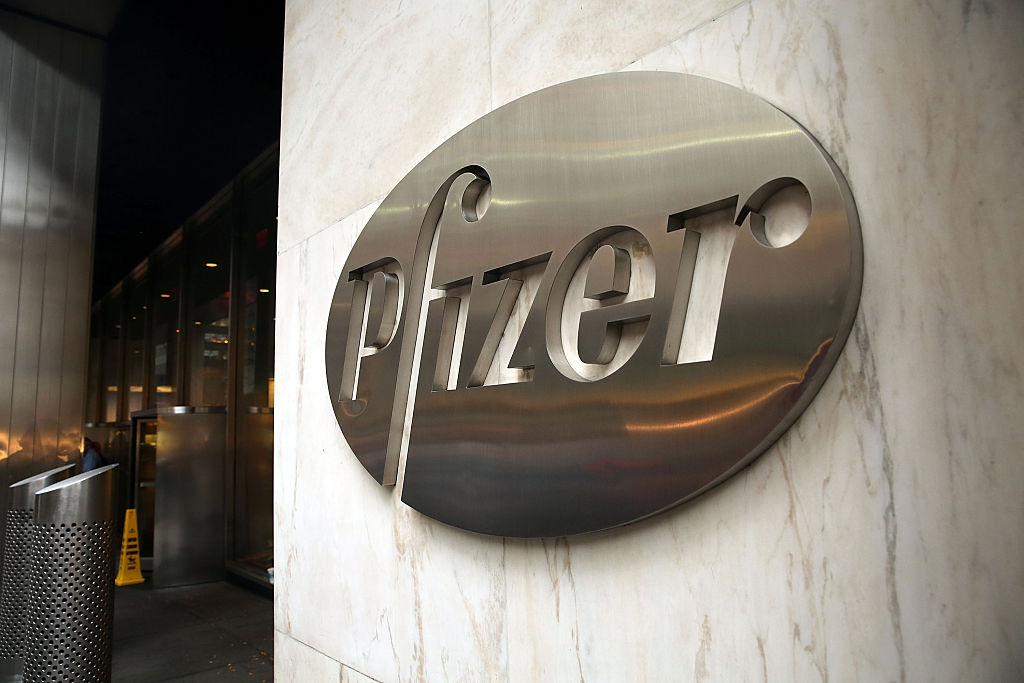 If you need a summary of the state of U.S. healthcare, simply check the plans Pfizer announced in January 2018. According to Reuters, the company valued at $53 billion cut 300 research jobs in New England.
Those employees conducted tests on drugs aimed at treating Alzheimer's and Parkinson's disease. Pfizer, which will continue onward with drugs like Viagra, is set to save billions from Trump's tax cuts.
Next: Trump spoke too soon about this company's moves after the tax cuts passed.
2. AT&T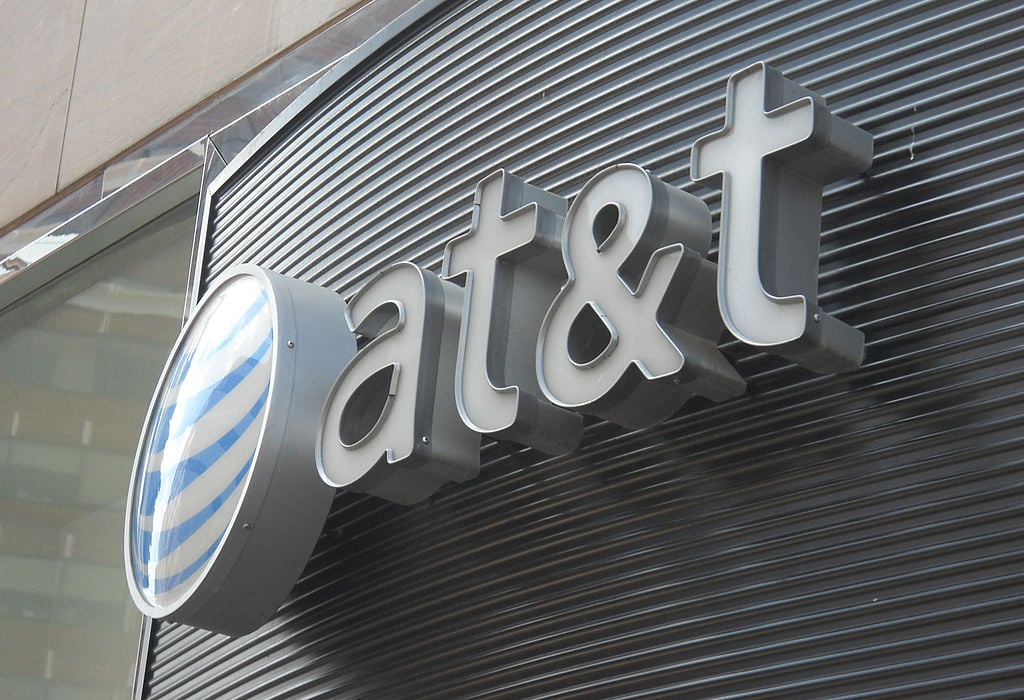 "AT&T plans to increase U.S. capital spending $1 billion and provide $1,000 special bonus to more than 200,000 U.S. employees, and that's because of what we did," Trump told the nation in December 2017.
That same night, hundreds of AT&T employees in Missouri learned they were being fired just in time for Christmas. Trump did not comment on that development, but the local union president did.
"How can you lay people off and then give them $1,000 and say that there's going to be more jobs available?" asked Joseph Blanco of the Communication Workers of America Union.
AT&T continued announcing layoffs into the new year, with at least 4,000 people expected to lose their jobs.
Next: This $42 billion company announced it will lay off at least 5,000 U.S. employees while closing 10 plants.
3. General Motors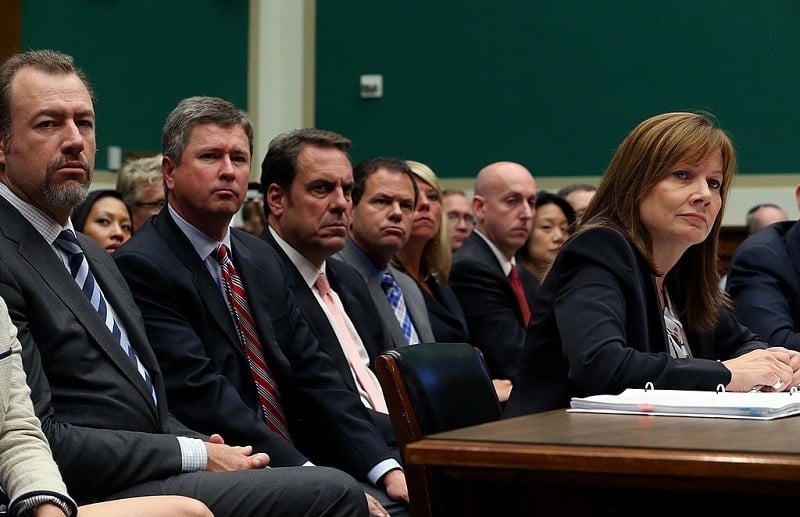 We've seen a lot of General Motors CEO Mary Barra in the White House since the 2016 election. While she's made those appearances with Trump, GM has been one of the companies that offshored the most U.S. jobs.
After the tax cuts passed, GM also announced it would be laying off another 1,500 employees in Ohio. Meanwhile, the automaker has appeared to sour on Trump administration policies.
In June, a GM statement warned of more job losses to come if Trump continued his trade war.
Next: The company that makes Kleenex and Huggies let over 5,000 people go.
4. Kimberly-Clark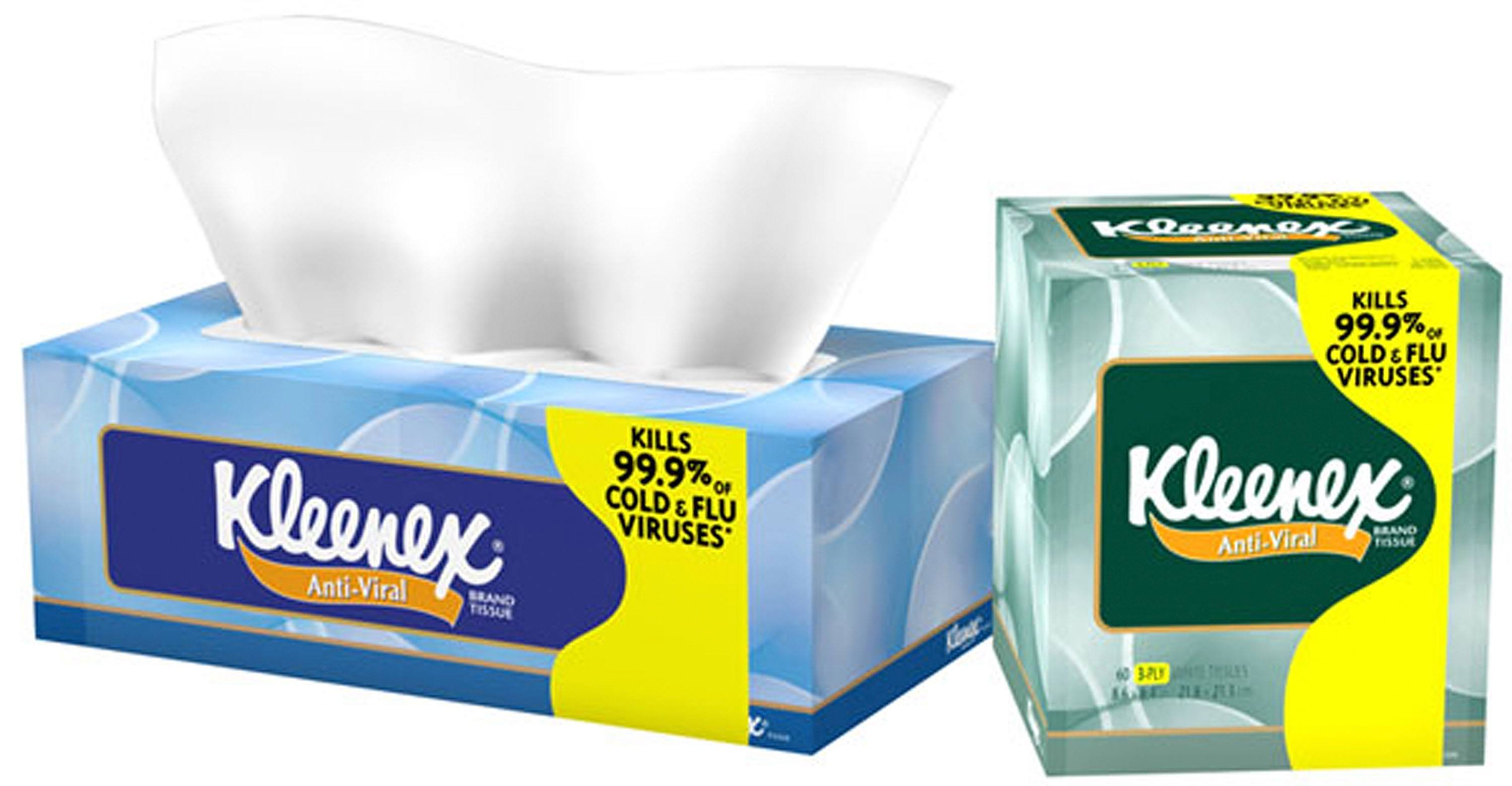 Kimberly-Clark, the $42 billion company behind Huggies diapers and Kleenex tissues, said it would shut down 10 factories and lay off between 5,000 and 5,500 workers in 2018. The Dallas-based company spoke in terms of global strategy about the move, which affects 13% of its employees.
"We anticipate ongoing annual cash flow benefits from tax reform," CFO Maria Henry said. Henry added that Kimberly-Clark could now "allocate significant capital to shareholders" during its restructuring program.
So shareholders will see more money while workers get pink slips. These jobs won't come back, and businesses near the shuttered factories will also feel the impact.
Next: One of America's most hated corporations dropped hundreds of employees before Christmas.
5. Comcast
Comcast, the very unpopular $199 billion company, stood to gain over $12 billion in a single year from Trump's tax cuts. Yet the corporation quietly fired over 500 sales employees right before Christmas 2017.
Instead of a bonus, Comcast said the $1,000 it mentioned in press releases would serve as severance for laid-off employees. However, we learned its real goal with tax reform funds in January 2018.
Comcast raised stockholder dividend payouts 21% and announced $5 billion in stock buybacks. Compared to the $171 million it spent on employee bonuses, the cable giant spent 30 times the amount on shareholders.
Next: This iconic American manufacturer shut down a factory as it outsourced work to Thailand.
6. Harley-Davidson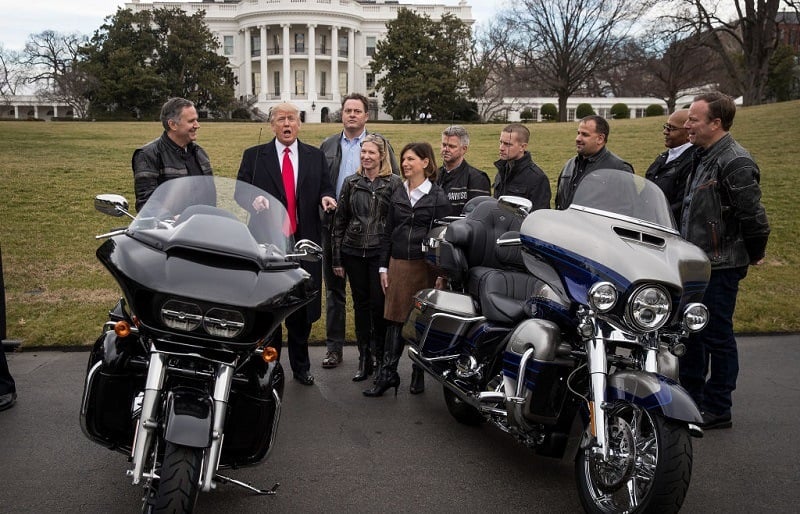 In February 2017, Harley-Davidson executives and employees brought several motorcycles to the White House as Trump posed for pictures with them, touting the return of American manufacturing. One year (and one 40% tax cut) later, Harley announced it would close its Kansas City plant and lay off 800 workers there.
The massive layoffs did not come off like a White House photo op, however. "They didn't even give us a call ahead of time," a union representative told The Kansas City Star. Harley is opening a plant in Thailand for 2018, so it isn't hard to see what happened.
After the Trump administration launched its trade war, Harley-Davidson said it would move more U.S. production overseas.
Next: America's biggest employer didn't hesitate to lay off thousands of workers after securing its tax plan windfall.
7. Walmart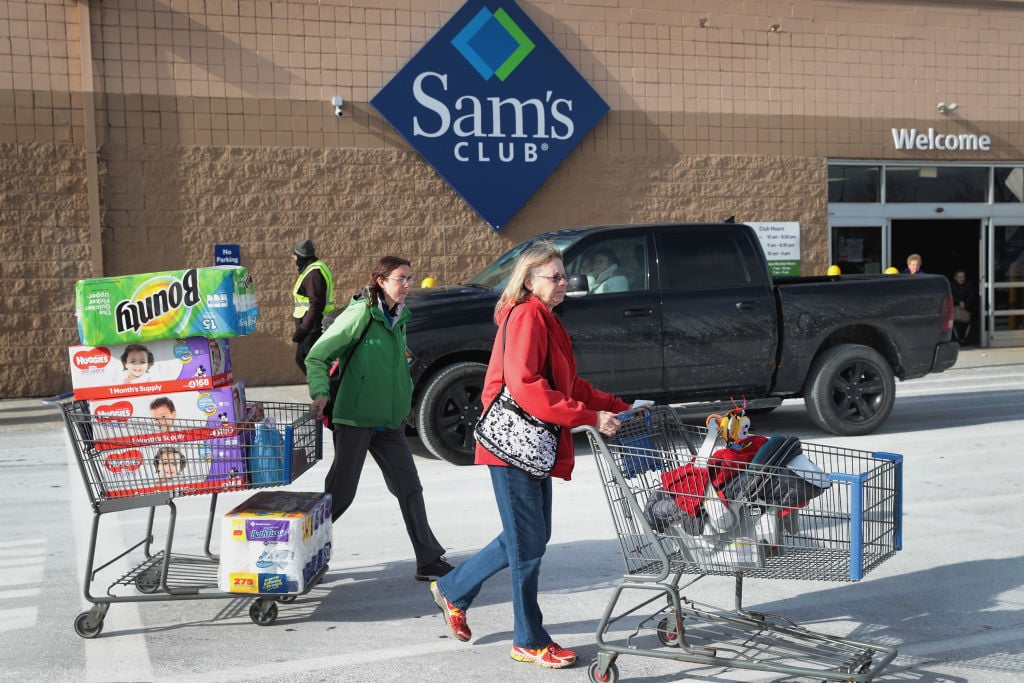 With Walmart, the country's biggest employer, seemed taken aback by the massive tax cuts. First, we heard the company's decision to raise the minimum wage for some employees and give bonuses to others.
That PR move made it all the way to the White House, and Trump celebrated. However, bad news came on the same day.
On January 11, the company abruptly closed 63 of its Sam's Club stores, affecting thousands of employees. The company said some employees could find work in other locations; others wouldn't. Somehow, the company's newfound billions weren't enough to protect some low-wage jobs.
Next: This big bank's tax cut won't save the jobs of 10,000 employees.
8. Citibank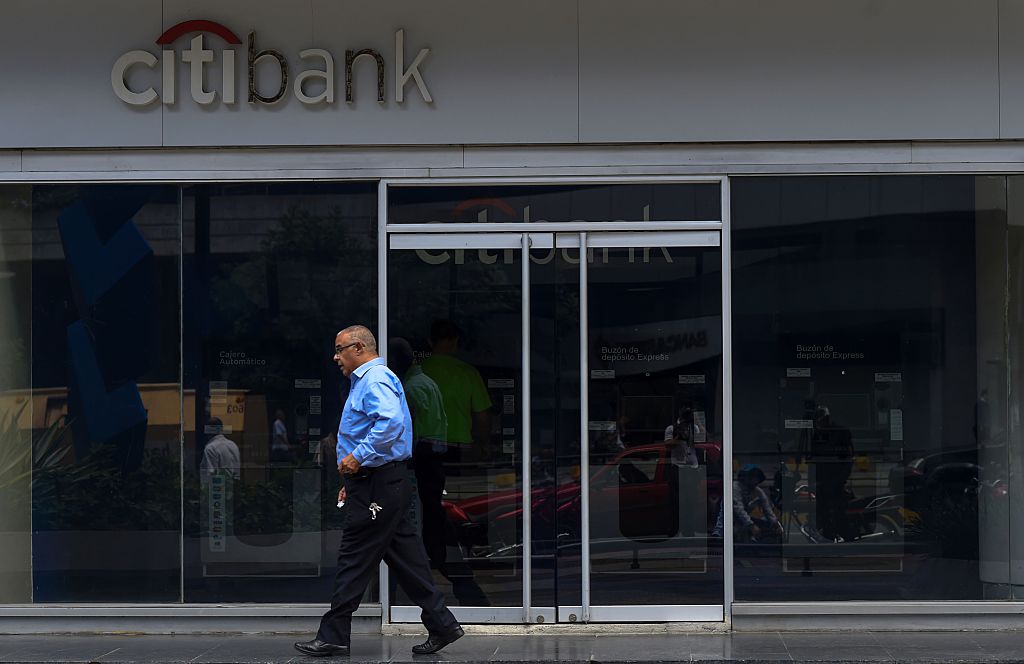 When all the layoffs are tallied, Citibank may have cut the most jobs of any U.S. company. You may recall the bank receiving $476 billion in cash and guarantees from the Treasury during its 2008 bailout.
After another massive windfall from the GOP tax plan, the bank said it would likely be cutting 10,000 jobs in the coming years.
Next: Thousands of employees won't find their jobs waiting under the golden arches.
9. McDonald's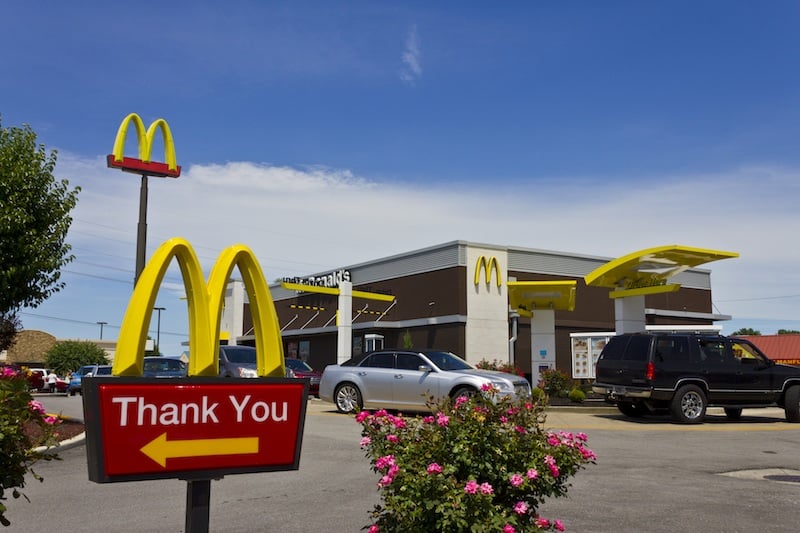 Among the big U.S. companies laying off workers in 2018, McDonald's may have taken the most clever approach. Instead of giving a number of employees it would let go, the corporation's president said it would be "eliminating layers" within the organization, The Wall Street Journal Reported in June 2018.
In a company as big as McDonald's, the number is sure to be in the thousands. Meanwhile, on Wall Street, investors "cheered" the news.
Next: This computer maker didn't let any of the tax cuts trickle down to employees.
10. Hewlett-Packard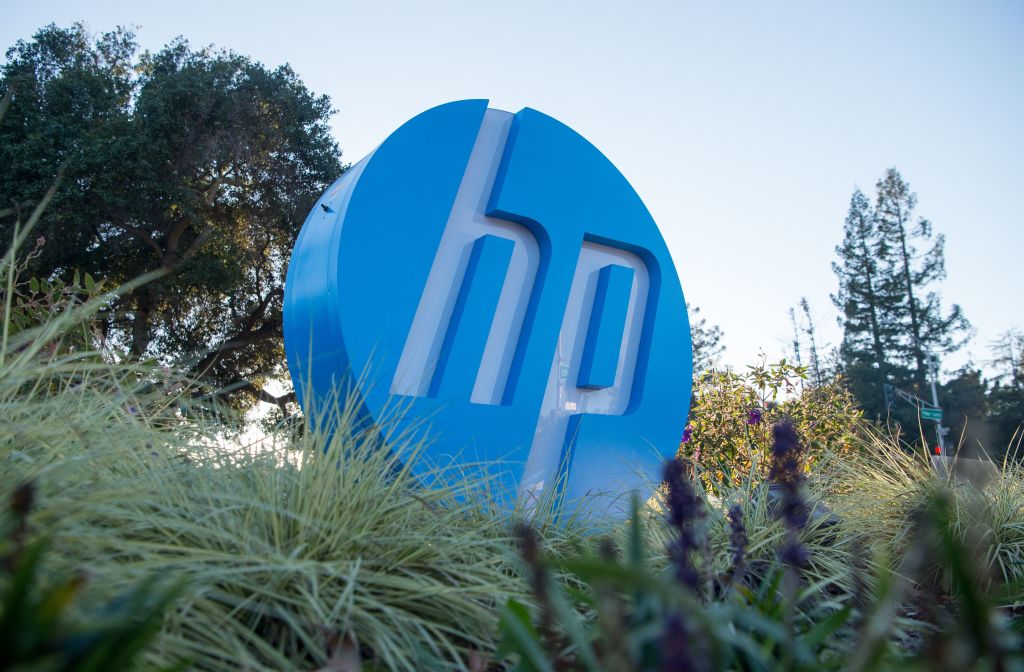 When a corporation decides it can save money by laying off employees, it usually uses words like "restructuring." That's exactly how Hewlett-Packard phrased it when announcing it would drop 5,000 workers by the end of 2019.
If you're keeping score at home, that means a company that now pays 40% less in taxes will lay off 10% of its workforce.
Next: Tax reform didn't stop 2,000 layoffs at this health care company. 
11. Tenet Healthcare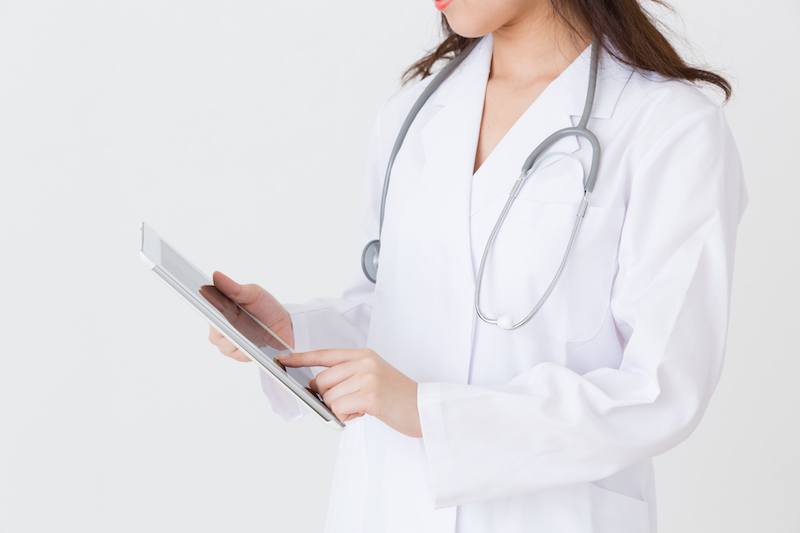 Several strange things happened with Tenet Healthcare, a company worth billions, both before and after Congress passed the tax plan.
First, the company announced it would raise the number of jobs it was eliminating from 1,300 to 2,000 employees, with several hundred coming at Detroit Medical Center. The following day, the company's stock price began a climb that left shares up 25% within two weeks.
When people warned that CEOs would simply take the extra millions from tax reform and give it to top shareholders, they were probably referring to this type of scenario.
Next: Despite those Trump photo ops at Carrier, the company eliminated hundreds of jobs in 2018?
12. Carrier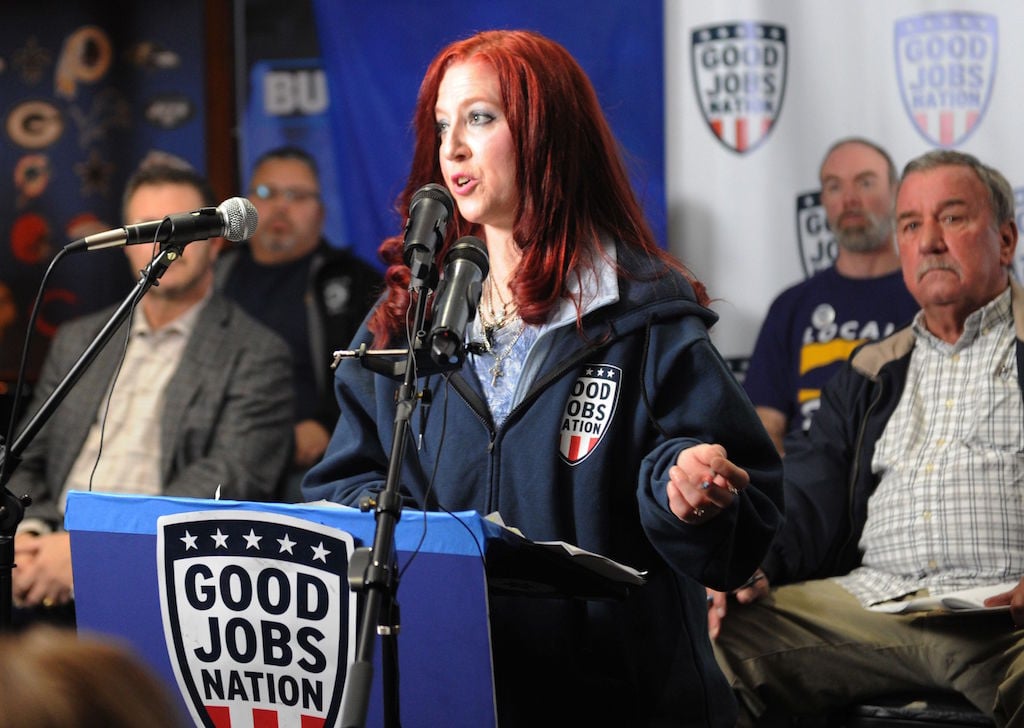 You may remember the Carrier episode from December 2016 in a few different ways. For Trump and Vice President Pence, it was a victory as the company got a $7 million tax break in exchange for keeping a few hundred jobs in Indiana.
Those who worked inside the plant saw it a different way: as a PR spectacle that meant nothing when it came to saving jobs.
One year later, with its corporate tax rate slashed, Carrier laid off 215 employees in January 2018. Those jobs went directly to Mexico, where workers will earn $3 per hour, Reuters reported.
Next: When this company's affordable electric car stalled, layoffs came next.
13. Tesla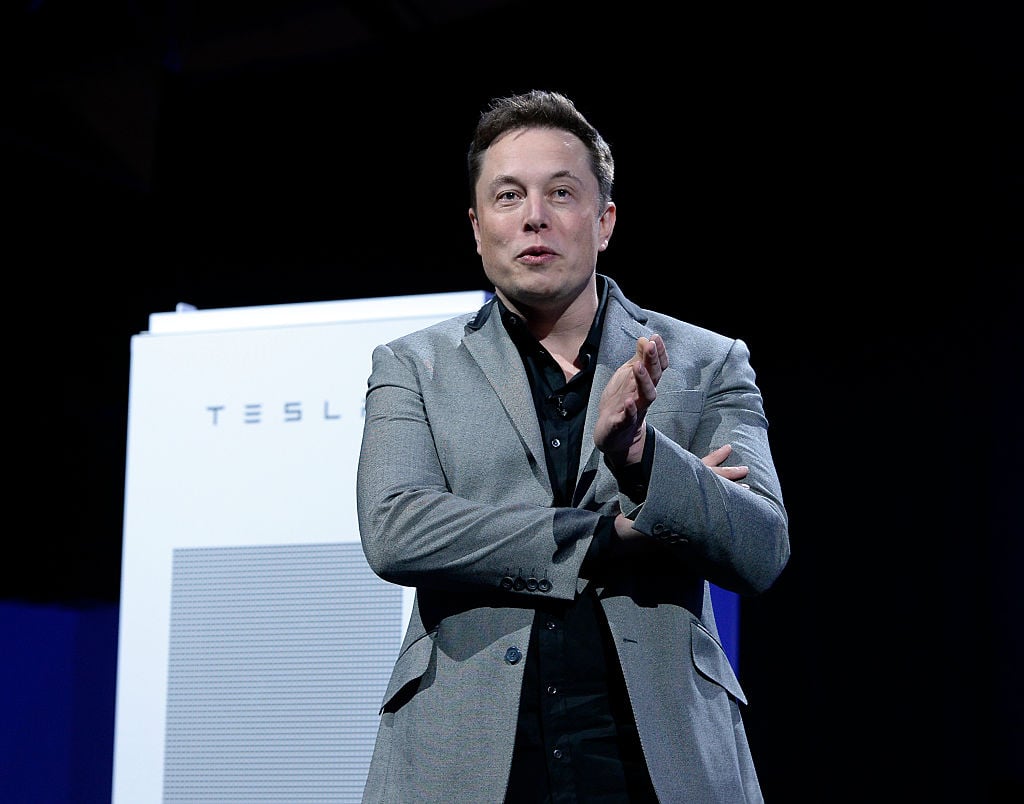 It has been rather difficult for Tesla CEO Elon Musk to admit fault over the years. However, when the company announced it would be laying off 9% of its workforce in June, that was clearly a management problem.
All told, at least 3,600 workers found themselves unemployed following the news. The botched rollout of the Model 3 sedan played a huge part in this move.
Next: This tech company announced its layoffs in January.
14. Microsoft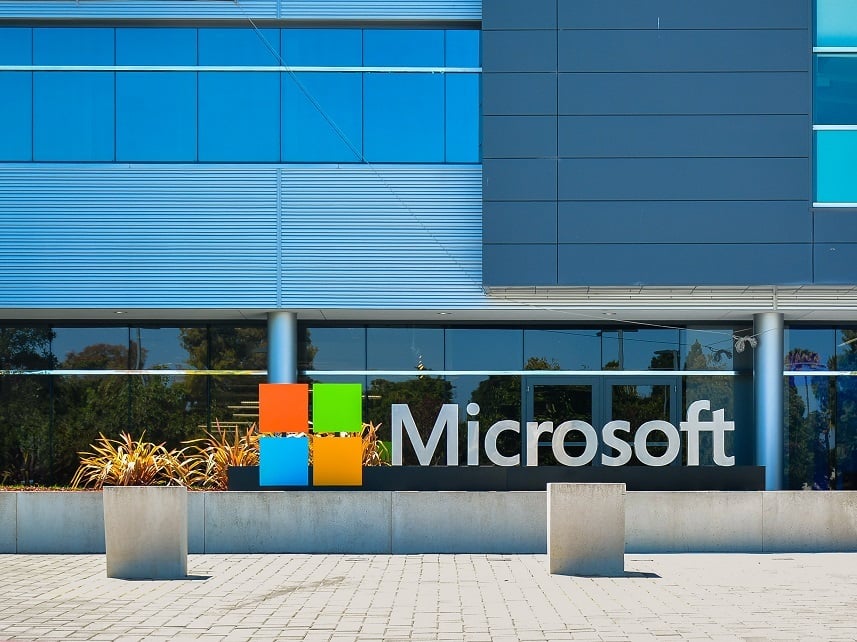 When you're Microsoft, a tech giant with a market cap over $700 billion, the GOP tax plan was music to your ears. After all, Microsoft could repatriate $128 billion to the U.S. at discount tax rates.
None of that was enough to save hundreds of employees at Microsoft who got the axe in January 2018.
Next: This European company took its tax plan windfall and eliminated a bunch of positions in Indiana.
15. Schneider Electric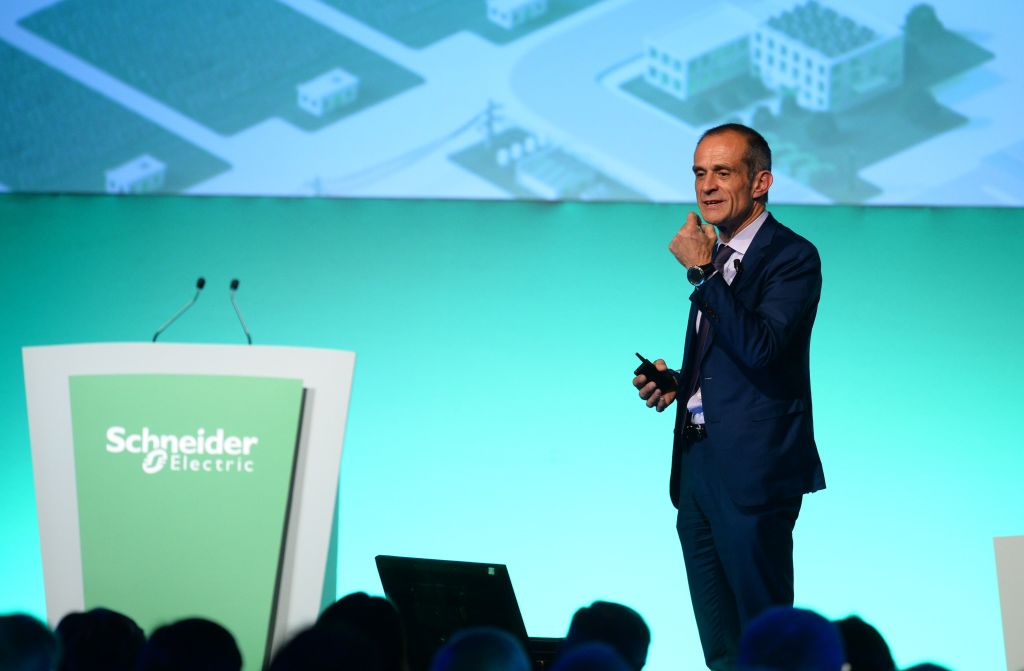 If Indiana workers didn't like the deal Trump and Vice President Mike Pence made with Carrier, maybe they hoped for better from European company Schneider Electric. After all, foreign investors were set to pocket $70 billion in just one year under the tax plan.
Unfortunately, in yet another sign capital investment and taxes are unrelated, Schneider announced 61 workers at an Indiana facility would lose their jobs in 2018.
Next: This $204 billion company couldn't afford to keep many Atlanta-area employees.
16. Coca Cola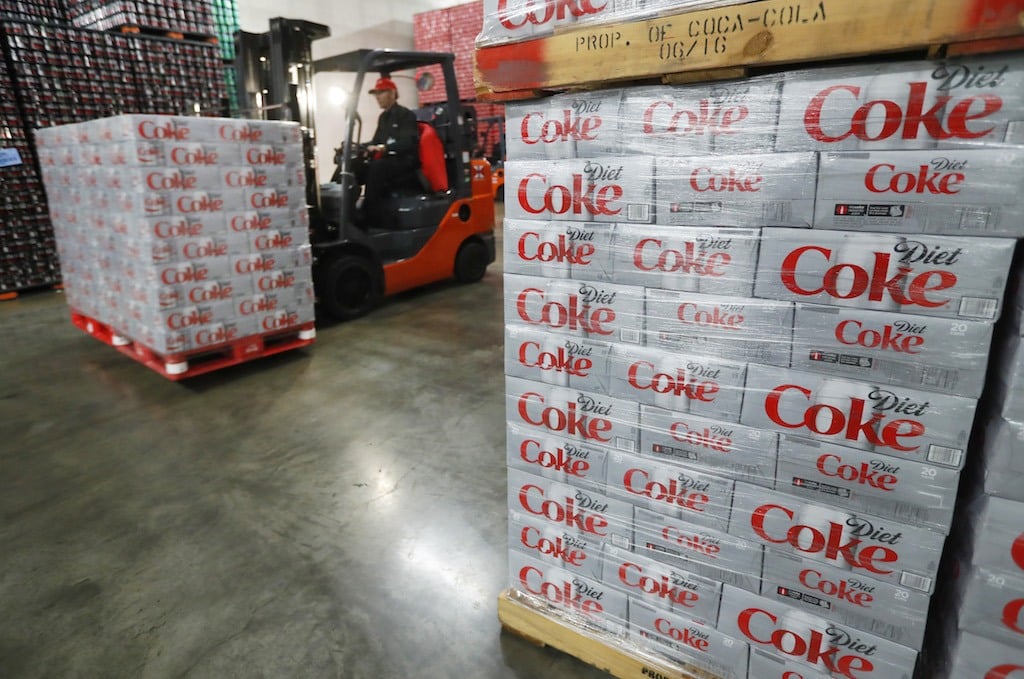 When you hear of a company with a $204 billion market cap letting 53 employees go, you have to really worry about its state of affairs. If so, direct your concerns toward Coca Cola, the beverage giant that took its tax cut and laid off dozens of employees from a Georgia plant.
Reductions in the corporate tax rate (now down to 21%) allow Coke executives to play with billions, but these low-wage jobs could not be saved.
Next: Dozens of employees won't run on Dunkin' anymore.
17. Dunkin' Donuts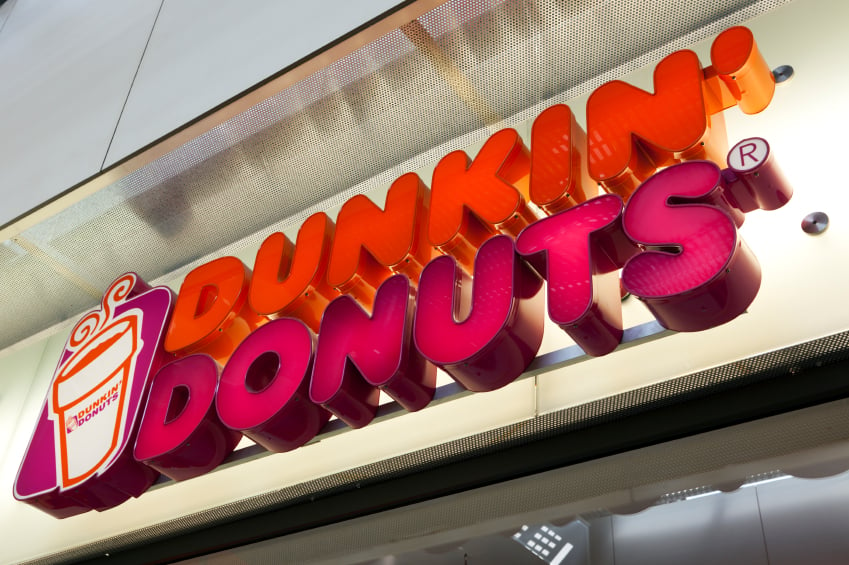 Finally, we close with Dunkin' brands, a company with a $6 billion market cap. In total, the company said it would eliminate 40 jobs that are currently filled and leave another 40 unfilled jobs that way around the globe.
Apparently, those millions in saved taxes won't help the company keep its U.S. employees — or fill jobs that it had staffed in the past. If we didn't know any better, we'd say corporations didn't think about employees when it managed its finances.
Follow The Cheat Sheet on Facebook!