These Jobless Claims Numbers Shocked Economists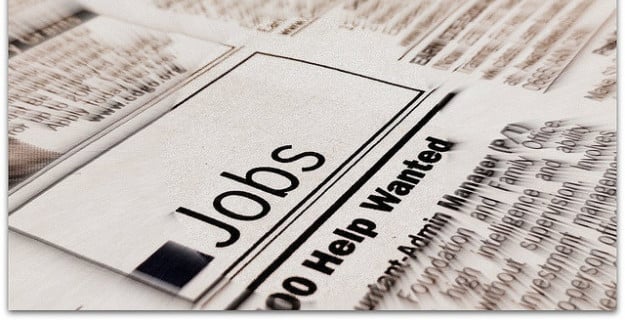 "The labor market is continuing to strengthen, as evidenced by the gain of 195,000 new jobs created in June," wrote the Conference Board's director of Macroeconomic Analysis, Kathy Bostjancic, following last week's Department of Labor employment situation report (the Conference Board is independent business membership and research association). "Despite headwinds from the spending sequester, the employment number over the past three months has remained resilient."
But the number of Americans filing applications for initial jobless benefits rose unexpectedly to a two-month high last week. The Bureau of Labor Statistics reported that first-time claims increased 16,000 to 360,000 in the week ended July 6, up from a revised 344,000 in the previous week. Economists had predicted a drop to 340,000 new claims.  
Initial claims for unemployment benefits, which act as a proxy for layoffs, are a good measure of the health of the economy. While this unexpected drop surprised many economists, swings in jobless applications are usual in July, as auto plants close for annual retooling. Still, firings need to keep decreasing so that when the effects of the higher taxes and federal budget cutbacks fade in the second half of the year hiring can pick up. To Societe Generale economist Brian Jones, the upswing was not a concern. Jones, who correctly forecast the dip in claims, told Bloomberg that the labor market was showing signs of steady progress. "The pace of hiring is good," he added.
Though jobless claims provide the first look at the employment situation for any given month, the weekly figures can be volatile, so economists use the four-week moving average to understand wider trends. Last week, that figure also rose, climbing to 351,750 from 345,750.
The number of people continuing to receive jobless benefits also rose, jumping 24,000 to 2.98 million in the week ended June 29. But the number of Americans who have used up their traditional benefits and are collecting emergency payments dropped by approximately 22,700 to 1.65 million in the week ended June 22.
Initial claims provide just a snapshot of where the labor market is going, but there have been other signs that the job market is strengthening. Last month, employers added 195,000 jobs to their payrolls, the size of the labor force grew, and the participation rate rose slightly. Furthermore, the employment situation report showed that the number of long-term unemployed also fell. Despite no change in the unemployment rate, the strength of the report gave investors reason to believe that the foundation of the economy is improving, and the Federal Reserve could start dialing back its stimulus program sooner rather than later.
Last month, Federal Reserve Chairman Ben Bernanke said that the central bank may start slowing the pace of bond buying this year and end the purchases sometime in the middle of next year if the economy achieves certain growth targets. According to Wednesday's minutes from the meeting of the Federal Open Market Committee, many Fed policy makers want to see more signs that employment is picking up before the begin scaling back the $85 billion monthly bond purchases.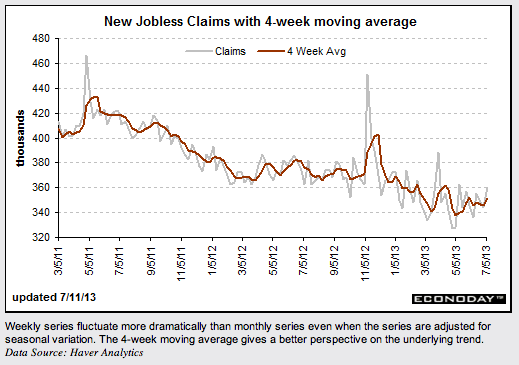 Follow Meghan on Twitter @MFoley_WSCS
Don't Miss: Here's the Latest Chapter in the Fed Policy Debate.