These Numbers Say the Job Market Is Way Behind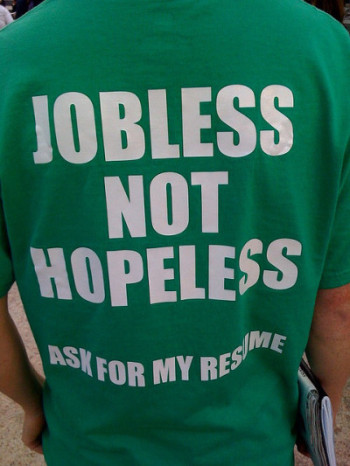 Some may speculate that it is time for the U.S. Federal Reserve to start pulling back on the amount of money it pours into the economy monthly, but a recent Gallup Poll suggests that they may want to think again. Because the current Fed policy has been a miracle worker for Wall Street and the housing market, it is easy to assume that the U.S. job market is rebounding as well. However, reports show that this is regrettably not the case.
In fact, Gallup's measures illustrate that the job market has made little to no progress over the past year, with the minimal improvement in April only reflecting the increased hiring activity in the beginning of the year.
Federal Reserve Chairman Ben Bernanke has been criticized for his negativity toward the job market, saying that Bernanke has "negative bias" that the country is under constant risk of a slowdown. However, Gallup's report may elucidate why Bernanke is so reluctant to start dialing back on the money the Fed spills into the economy. The labor market's strength is a key factor for determining when the Fed can begin tapering, and Gallup's Payroll to Population jobs measure for May at 44.1 percent is likely not the indicator of "real and sustainable" progress in shrinking unemployment that Bernanke is looking for.
May's P2P jobs measure of 44.1 percent is slightly below April's 44.5 percent and May 2012′s 44.4 percent, illustrating that job growth has just merely been keeping up with population growth over the past months.
Part-time jobs are faring similarly to full-time positions, showing a decrease from April of .01 percent of the workforce employed. May posts 19.8 percent while April measured 19.9, up from 19.4 percent in May 2012. The percentage of part-time employees who want full-time work is 10.1 percent, showing little to no progress from 10.0 percent last year.
This dearth of improvement is reflective of the enduring weakness of the U.S. job market. Regardless of the numbers that the Labor Department reports — Bloomberg maintains that employers added 165,000 workers to payrolls in April and the jobless rate dropped to a four-year low of 7.5 percent —  the market's P2P terms evidence its irrefutable weakness, and illustrate that instead of beginning the tapering effort, the Fed must work to further strengthen the market by putting the necessary financial transition mechanisms in place.