Relax: These Things Are Cheaper Once You Retire
Most Americans fear they haven't saved enough money for retirement. Yes, your income may decrease, but your ability to live frugally gets easier, too. Retirees receive many discounts and savings. Here are 15 things that get cheaper once you retire, including a common expense you'll save big on (page 10).
1. Dining out
Savings: 10-25% off meals and/or free drinks and appetizers
Top spots: Dunkin Donuts (free donut with coffee), Papa John's (25% off), and Chik-fil-A (free drink or coffee plus 10% discount)
Have no shame when it comes to discounts on dinners. Most restaurants offer early-bird specials and senior discounts to reduce the bill. And it's not as hard to make a 5 p.m. reservation when there are no looming deadlines.
Next: Planes, trains, and automobiles for seniors
2. Traveling
Savings: varies depending on destination
Top spots: Starwood Hotels (up to 50% discount), Marriott Hotels (15% discount) Amtrak (15% discount), and British Airways (save up to $200 with AARP membership)
The first weeks of May and early December can be the best times for retirees to travel because kids are in school and the holidays aren't in full swing yet. Airlines offer senior discounts, and cruises have special rates for those 55 and older. AARP also has discounts with airlines and hotels.
Next: Tax season isn't so horrible.
3. Taxes
Savings: an additional $1,300 on the standard deduction (for taxpayers over 65 years old)
Top spot: Tax Counseling for the Elderly provides free tax assistance to people 60 and older via IRS-certified volunteers.
After you retire, you'll likely pay less in taxes every year. For starters, you won't pay into Social Security and Medicare. Whether you choose to itemize or take the standard deduction, you'll get a sizable cut. You may also be eligible for an added elderly or disabled tax credit.
Next: A free way to entertain your brain
4. Education
Savings: varies depending on the course and university
Top spots: University of Maryland (waived tuition for 60+-year-olds), the University of Alaska (waives tuition for senior citizens), and Harvard University ($800 for three courses)
Retirement is a great time to continue your education. Many colleges allow seniors to attend if there are empty seats, or they can audit a class for free. Check with your local university's policies, and use this as a way to stay sharp and meet new people.
Next: All you have to do is ask.
5. Entertainment and hobbies
Savings: $4-8 savings on movie tickets, as well as popcorn and drink special
Top spots:

AMC Theatres (30% off admission; 60% off on Tuesdays) and Showcase Cinemas ($7.50 ticket and $4.50 popcorn and beverage on Senior Days)
Many items, like museum admission and movie tickets are cheaper with a senior discount. Nine states offer free hunting/fishing licenses, with many other states offering heavily discounted licenses in order to "maintain senior hunter and angler numbers." RetiredBrains.com's Art Koff says, "The key is to always ask if there is a senior discount available. More than 50% of companies that offer discounts [say] those entitled to them don't ask."
Next: No more dress code
6. Clothing
Savings: $300-$1,000 annually for business attire and dry cleaning
Top spots: Goodwill (10% off every Tuesday), Kohl's (15% off every Wednesday), and TJ Maxx (10% off every Monday)
Gone are the days of pressed suits and button-downs. Dry-cleaning one suit costs about $10 to $15 depending on the location, reports Angie's List. So you could save a lot just by wearing casual clothes. For an added tax write-off, donate your work clothes to charity.
Next: Say goodbye to traffic jams.
7. Car maintenance
Savings: $2,600 per year on average for gas and maintenance
Top spots: Jiffy Lube, Midas Auto, and Valvoline Instant Oil Change (all have a 10% discount on labor/services depending on region)

Your time as a highway vagabond will decrease drastically once you retire. Actually, you'll save significantly in both time and money when it comes to gas, maintenance, and traffic annoyances. The average full-time commuter travels 200 hours annually and spends $2,600 just to get to work.
Next: Cut back on your phone bill.
8. Cell phones
Savings: varies per provider
Top spots: AT&T (reduced-cost plans for seniors), Verizon (Nationwide 65-Plus Plan at a discounted rate), T-Mobile (unlimited talk, text, and LTE data for two lines for $60/month)

The Pew Research Center reports that 42% of those 65 and older now own smartphones. But a new iPhone may not be cost-effective for your lifestyle. Most cellphone providers have discounts for those over 65. If a discount isn't offered, review how much data you use. You can likely reduce your plan to a cheaper rate once retired.
Next: Have you missed these iconic U.S. destinations?
9. National Park trips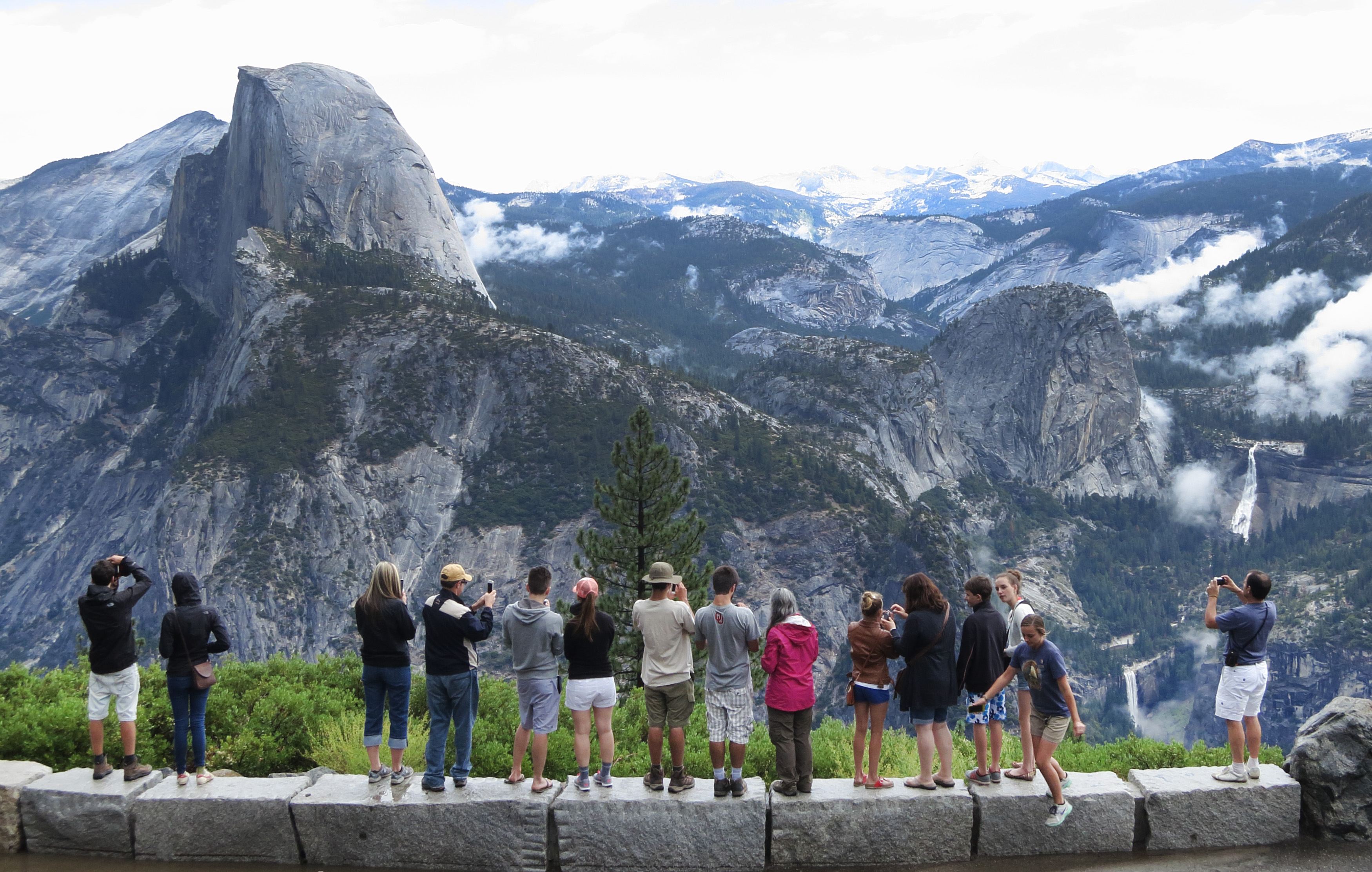 Savings: Seniors 62 and older can purchase a lifetime pass for $80, which is good for entry and other discounts on amenities, like camping or swimming.
Top spots: Yellowstone National Park in Wyoming for first-timers and Acadia National Park in Maine for a variety of environments
It'll never be cheaper to explore the U.S. than when retired. Whether you want to see South Dakota's Badlands or Florida's Everglades, the all-access pass is your ticket to over 2,000 federal recreation sites and national parks.
Next: Safeguard yourself with savings.
10. Insurance
Savings: varies per state and provider
Access to Medicare and Medicaid is a no-brainer, but other insurance hacks exist, too. Most retirees are done working, so disability insurance is irrelevant. When it comes to auto insurance, AAA says it costs $8,558 annually to own and operate an average sedan. Luckily, you'll be driving fewer miles, so slimming down to one car could lower your insurance rates. It may also be possible to forgo life insurance once you retire if you don't have any dependents.
Next: Remember your old excuses to avoid working out?
11. Gym memberships
Savings: $10+ annually
Top spots: In certain states, Blue Cross Blue Shield offers a $20/month credit to seniors who exercise. The Silver Sneakers program offers Medicare recipients discounted gym memberships and benefits.
Staying active while retired is crucial for your health. Many national gyms, like Gold's Gym and the YMCA, offer discounted senior memberships. In some states, you can get a reduced membership through your insurance.
Next: Keep things clean and green for cheap.
12. Home maintenance
Savings: about $25-$45 per hour in cleaning fees and $50 per lawn mow
Outsourcing house repairs and chores makes sense when you're working 40+ hours each week. During retirement, however, you can shoulder some of the work yourself. With all that extra time, you could become a regular Mr. or Mrs. Fix-It, just by watching YouTube or reading how-to books.
Next: These savings are worth the wait.
13. Utilities
Savings: varies per state and provider
Time Warner Cable offers senior discounts if you call and ask about services. Power companies, like those in Georgia, offer special senior pricing, too. This varies by state and company, but it doesn't hurt to ask.
Next: Something for the early retirees, too
14. You're eligible to take advantage of even more savings
Savings: varies per person
As an AARP member, retirees can get discounts on just about everything. Even if you're not yet retired, you still can get a head start on saving because the only eligibility requirement is age-related. You must be 50 or older to join and get discounts on things pertaining to shopping, dining, fitness, health services, home and auto repair, and home security.
Next: How not saving is still saving
15. Your savings contributions will likely decrease
Savings: varies per person — how much were you setting aside each year?
After all those years of diligently putting away retirement contributions, it's finally time to enjoy your money in your life of leisure. It seems obvious, but one thing that keeps costs low is the fact that you no longer need to save as much. Before retirement, you might have allotted 15% of your income to your 401(k) and other accounts. Now, you can withdraw from your accounts and relish in the glory of a life well saved.
Next: Making a few shrewd moves before retirement can significantly lower this cost.
16. You can reduce your housing costs
Assuming you are healthy enough to continue living at home in retirement, paying off your mortgage before you retire can help reduce your housing costs. While there are some costs of owning a home that are unavoidable, like property taxes, homeowners insurance, and maintenance costs, paying off your mortgage can take a large chunk out of those expenses. It's also generally a cheaper alternative to moving into a retirement community, depending on the cost of the areas you're looking at.
Follow Lauren on Twitter @la_hamer.
More from Money & Career Cheat Sheet: