These U.S. Cities Are the Safest Places to Live, Work, and Play
Life involves hazards. Traffic accidents, natural disasters, and other setbacks occur everywhere, but some regions are much safer than others. If you hope to have a safe, healthy life, you'll want to pack up and head to one of these U.S. cities, the safest places to live, work, and play.
15. Scottsdale, Arizona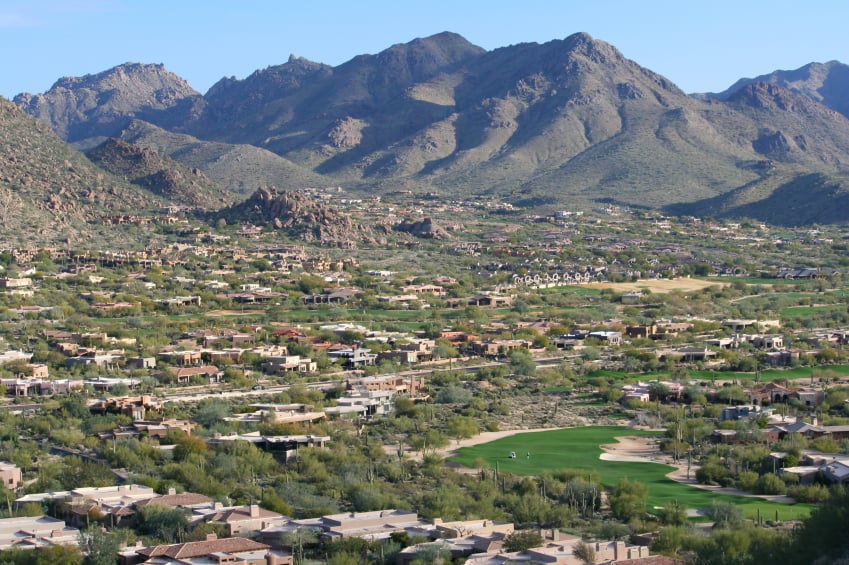 As the 15th safest city in the country, Scottsdale is known for its golf courses, resorts, hiking trails, and beautiful Old Town area. The upscale desert town's strongest category was home and community safety; WalletHub ranked it 26th out of more than 180 cities.
Next: The second safest city in a certain Appalachian state
14. Chesapeake, Virginia
The 14th safest city has many miles of waterfront, as well as protected forests and wetlands like the Great Dismal Swamp National Wildlife Refuge. Chesapeake ranks No. 19 in the home and community safety category of WalletHub's study. Many know the city as the headquarters of Dollar Tree and for its proximity to Virginia Beach, Virginia.
Next: A safe, happy Chicago suburb
13. Aurora, Illinois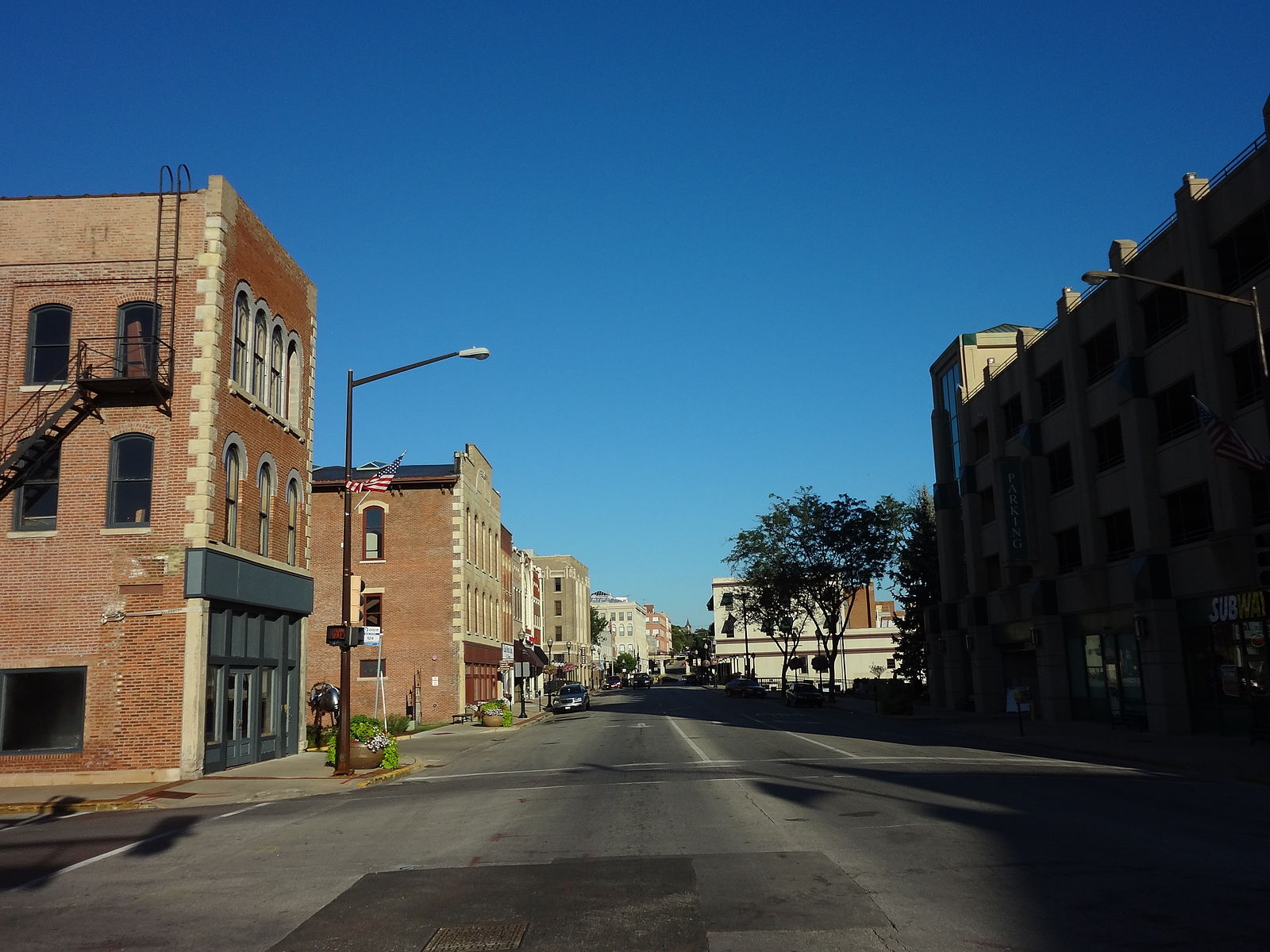 Aurora ranks third in the home and community safety category, which helps the Illinois suburb land within the top 15 safest U.S. cities. As the second largest city in Illinois, the "City of Lights" was one of the first to adopt as all-electric street light system. With a historic downtown and architecture from Frank Lloyd Wright and Bruce Goff, Aurora's population continues to grow each year.
Next: The Grand Canyon state has many of the safest cities.
12. Chandler, Arizona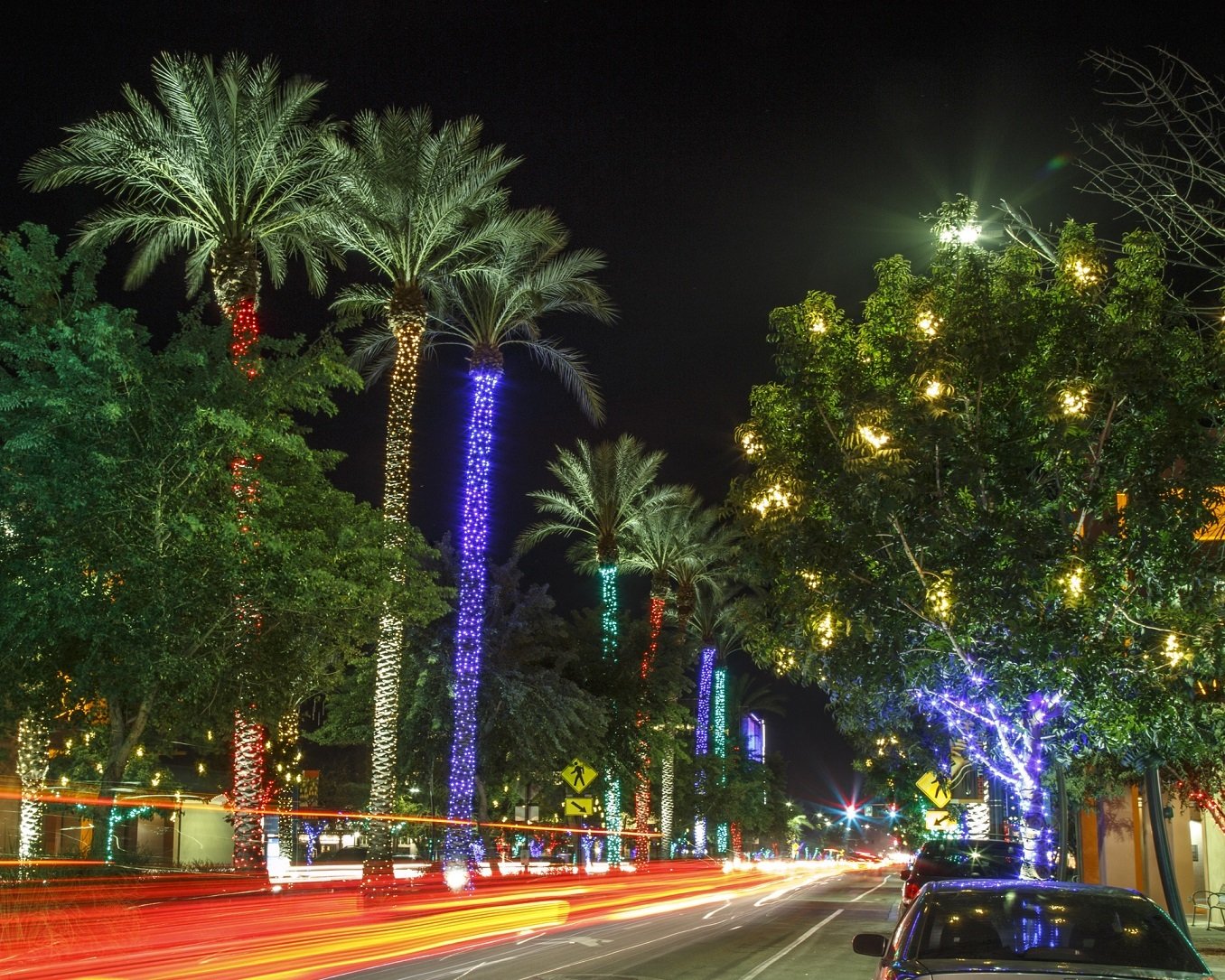 The second of three Phoenix-area cities to make this list, Chandler boasts parks and wetlands, as well as kid-friendly activities like vintage train rides at the Desert Breeze Railroad. This bustling town ranks as the eighth safest concerning its natural disaster risk, boosting it to the 12th safest city overall.
Next: Everything is bigger — and safer — in the Lone Star State.
11. Brownsville, Texas
Wallethub's data for Brownsville, Texas proves why it's so safe. It ranks very low on the list of cities with the highest unemployment rates and highest percentages of uninsured population (176th and 182nd, respectively). The second safest U.S. city for natural disaster risks, Brownsville lies directly across the border from Matamoros, Mexico, along the Gulf of Mexico.
Next: The capital of Lincoln's Land
10. Boise, Idaho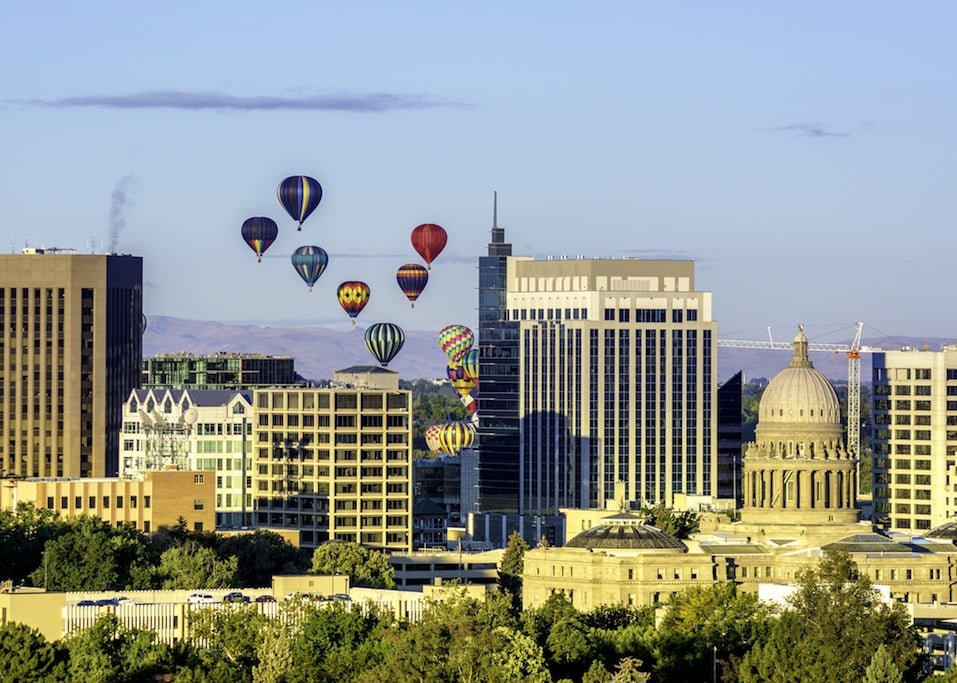 Boise, Idaho loves to be first. It's the No. 1 most financially safe city in the U.S., and it ties for first with a few others for the lowest unemployment rate. Things seem pretty idyllic in Boise; the town has a "greenbelt" of beautiful trails and parks along its river, and residents enjoy vibrant arts and outdoor scenes.
Next: A quaint little town in a little state
9. Nashua, New Hampshire
With a population of about 90,000, Nashua is known for its home and community safety (ranking 23rd). With companies like Dell and Oracle residing here, the city has strong job security. Movie and TV viewers may recall Nashua being mentioned in the hit comedy series The Office as well as the movie Good Will Hunting.
Next: From the Great Plains to the Badlands
8. Bismarck, North Dakota
In 24th place for home and community safety, Bismarck serves as the capital of North Dakota. The eighth safest city in the U.S., its residents enjoy the cultural history, large park system, and proximity to hunting and fishing. Forbes ranked Bismarck as the seventh fastest-growing small city in 2017.
Next: A cute city on Hudson River 
7. Yonkers, New York
This inner suburb of New York City is the second most-safe place concerning homes and communities. Ranking seventh most safe overall, the "City of Seven Hills" has the fifth fewest traffic fatalities and serves as a filming location for many movies. (You may have seen Yonkers in Catch Me if You Can, Mona Lisa Smile, Big Daddy, and more.)
Next: This city was once known as the "Hay Shipping Capital of the World."
6. Gilbert, Arizona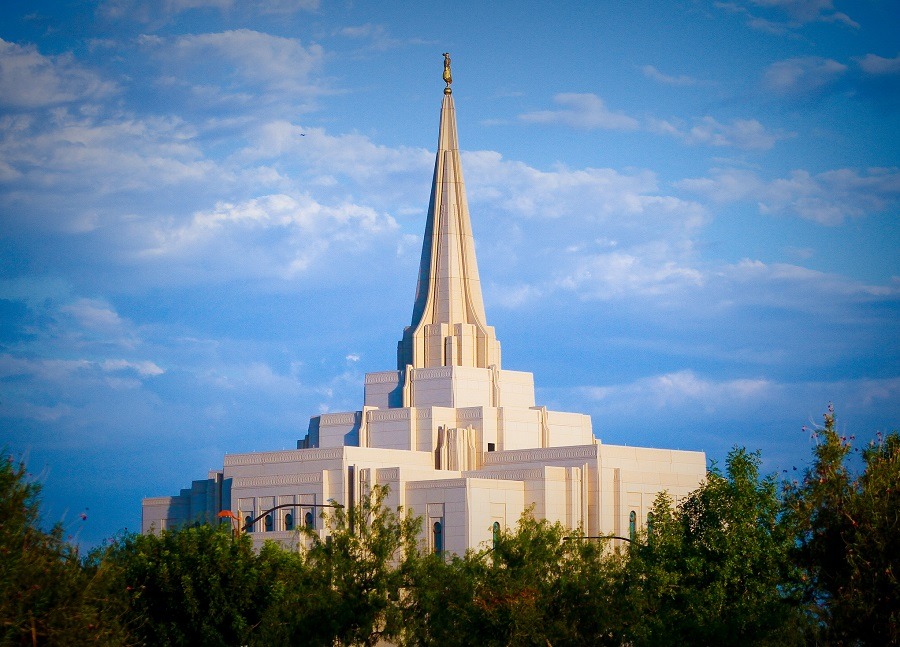 Officially the safest city in Arizona, Gilbert has the second-fewest assaults per capita in the U.S. It's also the eighth safest city concerning homes and community. Located just southeast of Phoenix, Gilbert is a historic town that's growing extremely quickly.
Next: This New England town is known for its sandy shores.
5. Warwick, Rhode Island
Just landing in the top five safest U.S. cities, Warwick has the fifth fewest assaults per capita and ranks 11th safest in homes and community safety. The historic town served as the birthplaces of many war heroes and battles. It's located about 20 minutes from Providence, Rhode Island.
Next: A safe city known for its three-mile beach boardwalk
4. Virginia Beach, Virginia
The Guinness Book of Records lists Virginia Beach as having the longest pleasure beach in the world. This resort city has the third fewest assaults per capita in America and ranks as the ninth best in home and community safety. The city's Cape Henry was the first landing of the English colonists.
Next: North of Dallas lies the third safest city
3. Plano, Texas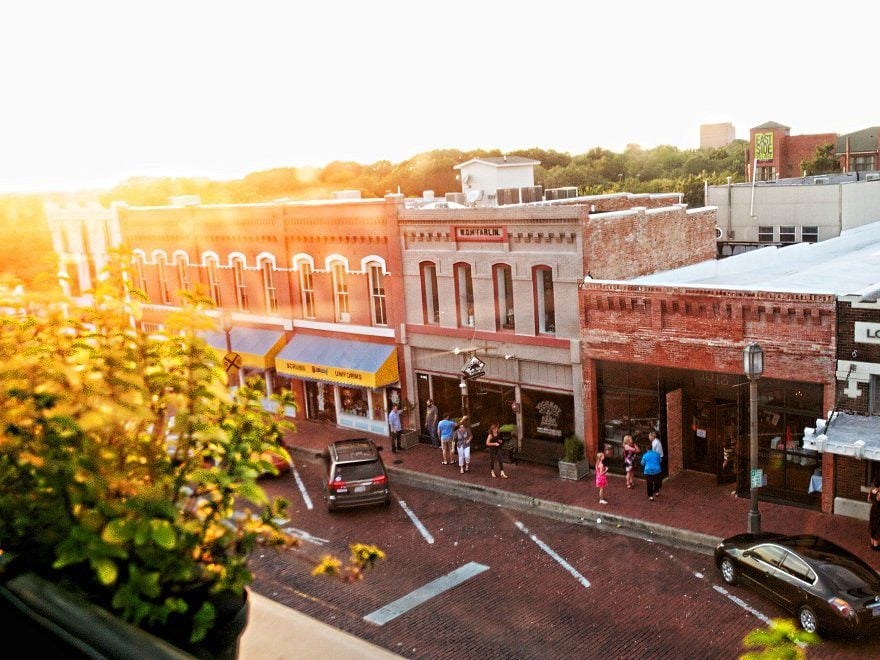 Although Plano, Texas ranks highest in the U.S. for home and community safety, this town north of Dallas is the second safest overall. Plano is home to many corporate headquarters, including Toyota North America, Cinemark Theatres, FedEx, Frito-Lay, Keurig Dr. Pepper, and Siemens. Residents love the city's abundant open spaces.
Next: The hometown of Ben & Jerry's ice cream
2. South Burlington, Vermont
The second safest city in the U.S. employs many of its residents through GE Healthcare, Ben & Jerry's, and Fairpoint Communications. South Burlington is the 10th most financially safe U.S. city. It's tied for third for the lowest percentage of uninsured residents and tied for first for the lowest unemployment rate.
Next: The safest city in the United States may surprise you.
1. Columbia, Maryland
Comprised of 10 self-contained villages, this planned community resides outside of the Baltimore and Washington D.C. areas. As the safest city in the U.S., Columbia can thank its creator, James W. Rouse, who envisioned a city that rejected religious, class, and racial segregation and focused on human value over economics.
WalletHub gave it a fourth-place ranking in terms of home and community safety. Rouse's vision seems to have worked; Money magazine has consistently rated Columbia as a "Best Place to Live." Actor Edward Norton, fashion designer Christian Siriano, and astronaut Terry Virts grew up in Columbia.