15 Things You Should Never Buy at Whole Foods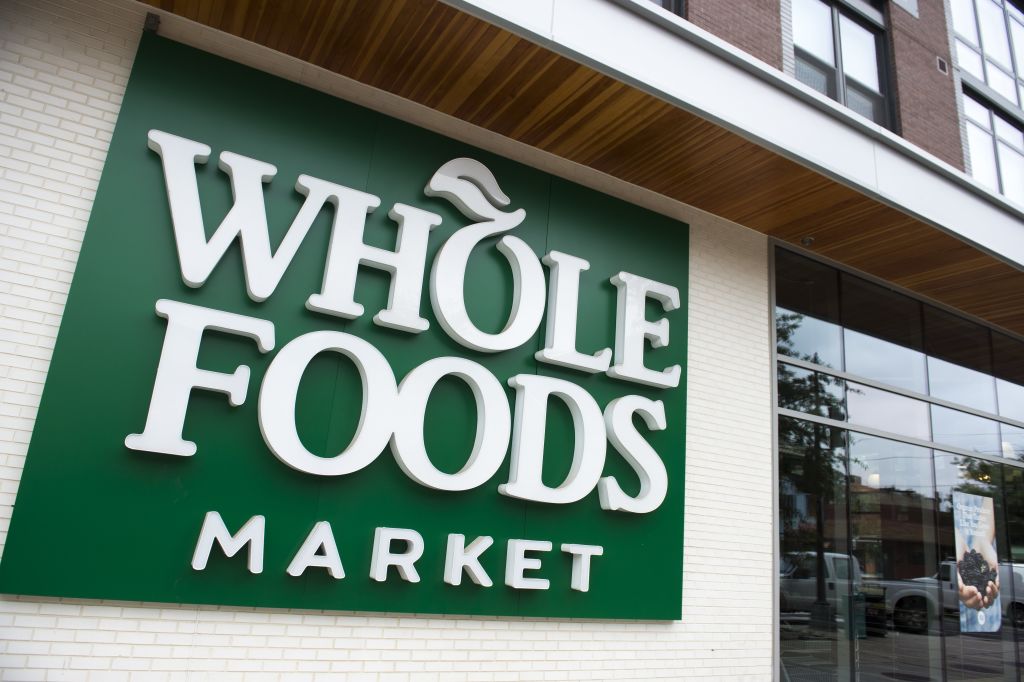 Amazon is buying Whole Foods. What does that mean for fans of the store some like to call "Whole Paycheck"? The deal could trigger lower prices for shoppers at the natural and organic supermarket, CNBC speculated, and the online and brick-and-mortar shopping experiences could become more seamlessly integrated. Others warn the deal will actually mean fewer choices for consumers.
Good or bad, any changes that are going to happen — both at Whole Foods stores and for supermarkets in general — won't occur overnight. In the meantime, shoppers will still be asking, "Should I be spending my hard-earned dollars at Whole Foods?"
The answer is: It depends. Prices on some Whole Foods items are actually competitive with stores, such as Target and Safeway, an analysis by MarketWatch found. Staples, including milk, jarred marinara sauce, bread, and canned black beans, were in line with prices at competing chains. Yet other items on Whole Foods shelves were as much as 40% more expensive than similar products at other stores. If you're looking to trim your Whole Foods shopping list and save some money, skip these 15 items, which just aren't worth it if you're on a budget.
1. Beef
Beef is rarely a bargain meat, and that's especially true at Whole Foods. Ground beef was twice as expensive at Whole Foods compared to Trader Joe's, Safeway, and Target, the 2016 Marketwatch analysis found. One caveat: The beef at Whole Foods was organic, compared to the conventionally raised meat at the other stores.
Overall, meat at Whole Foods was 50% more expensive than other supermarkets, according to an analysis by Wedbush Securities, Business Insider reported.
2. Chicken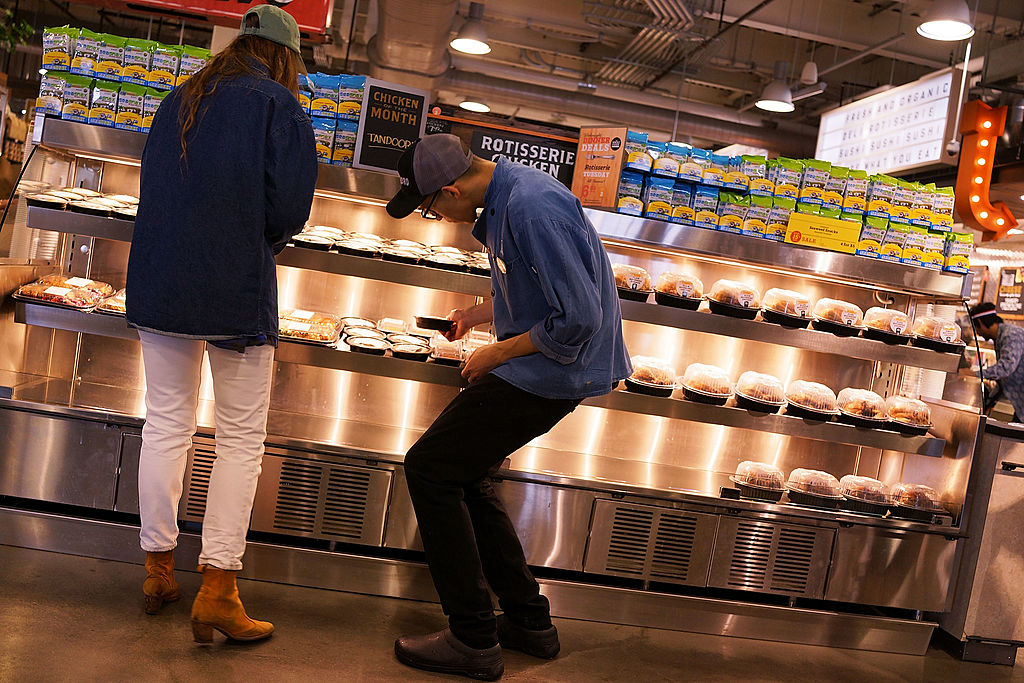 Chicken is almost always more expensive at Whole Foods than at other grocery stores, according to GoBankingRates, which rounded up the 10 best and worst things to buy at Whole Foods. Both raw chicken and rotisserie chickens cost more at Whole Foods, according to the website. Instead, head to Costco, where whole cooked chickens go for $4.99 each.
3. Produce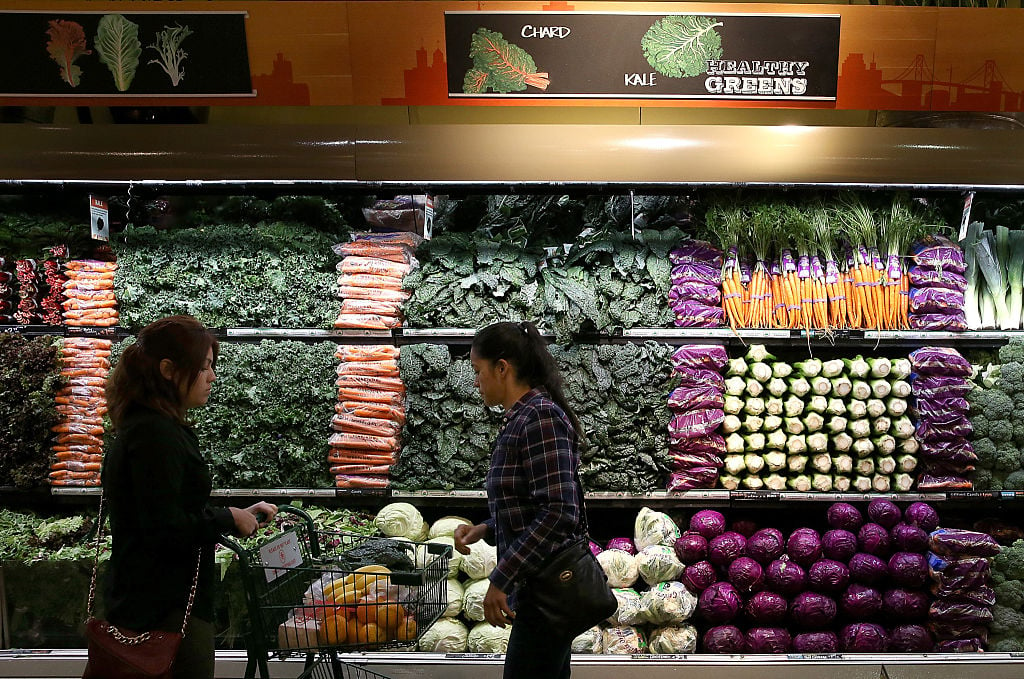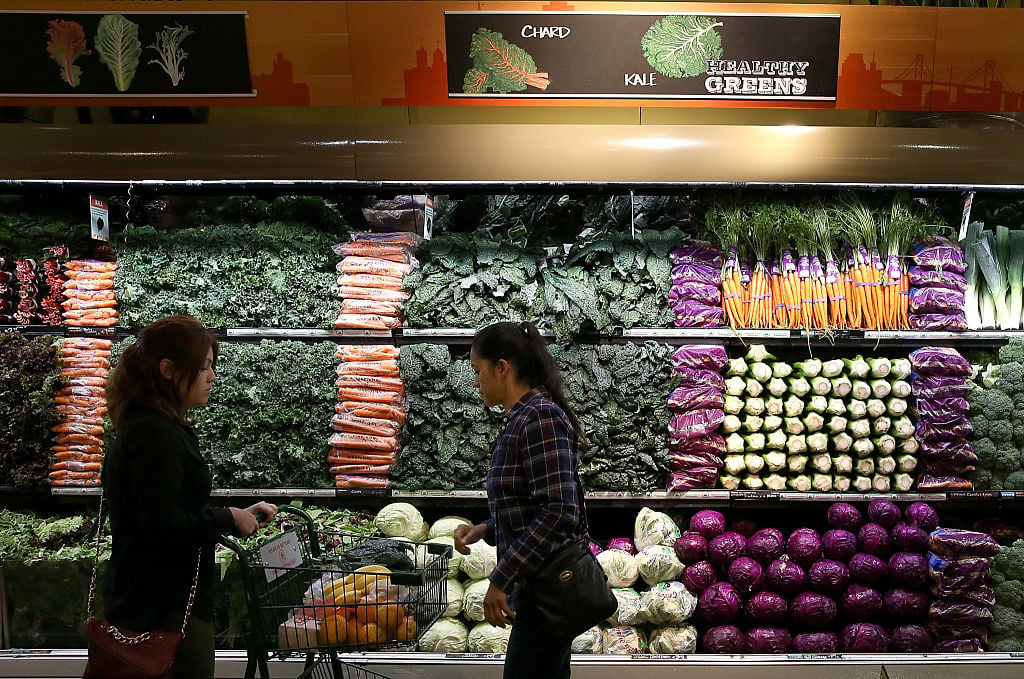 Fresh fruits and vegetables will put a serious dent in your wallet if you shop at Whole Foods. Marketwatch found the store had higher prices for mushrooms and apples, though as with the beef, the Whole Foods products were organic, and those at the other stores were not. And when a Refinery29 reporter shopped for a basket of groceries at both Whole Foods and Trader Joe's, the latter had lower prices on both kale and bananas.
Overall, produce was 22% more expensive at Whole Foods than other stores, according to Wedbush Securities.
4. Anything from the salad bar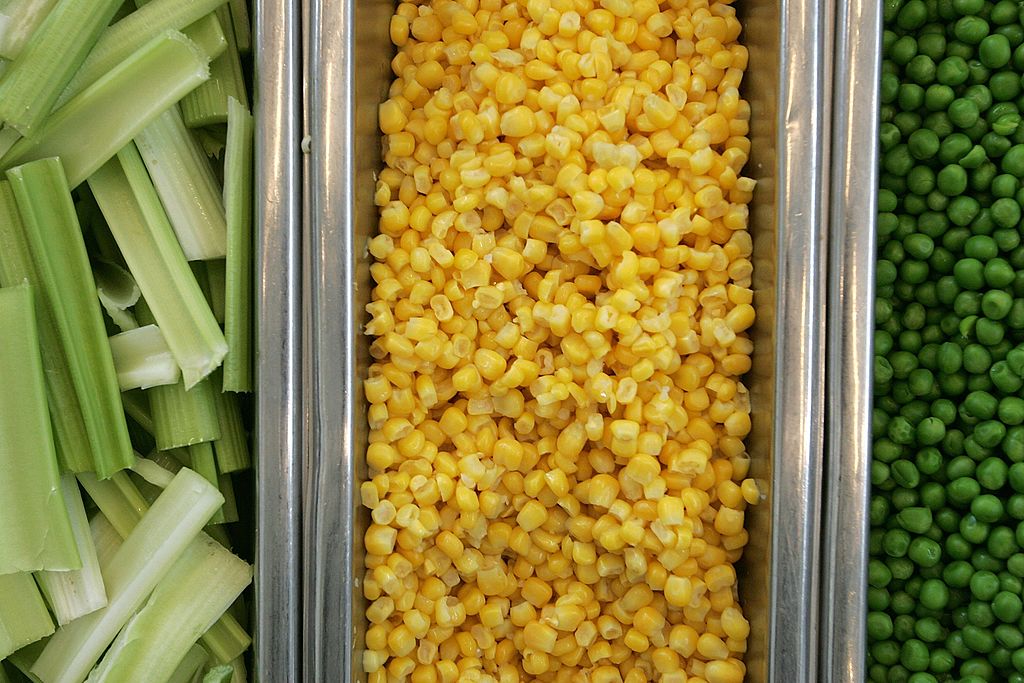 The Whole Foods salad bar and selection of hot prepared foods is an easy solution when you're too tired to cook or forget to bring lunch to work, but you'll pay for convenience. Depending on where you shop, you might pay as much as $8 or $9 per pound for your food. Load up your tray with a few heavy items, and you'll leave the store with your wallet quite a bit lighter. Cooking for yourself is the cheaper option, but if you choose convenience over savings, make sure you know how to hack the salad bar to get the best deal.
5. Prepared foods you can make at home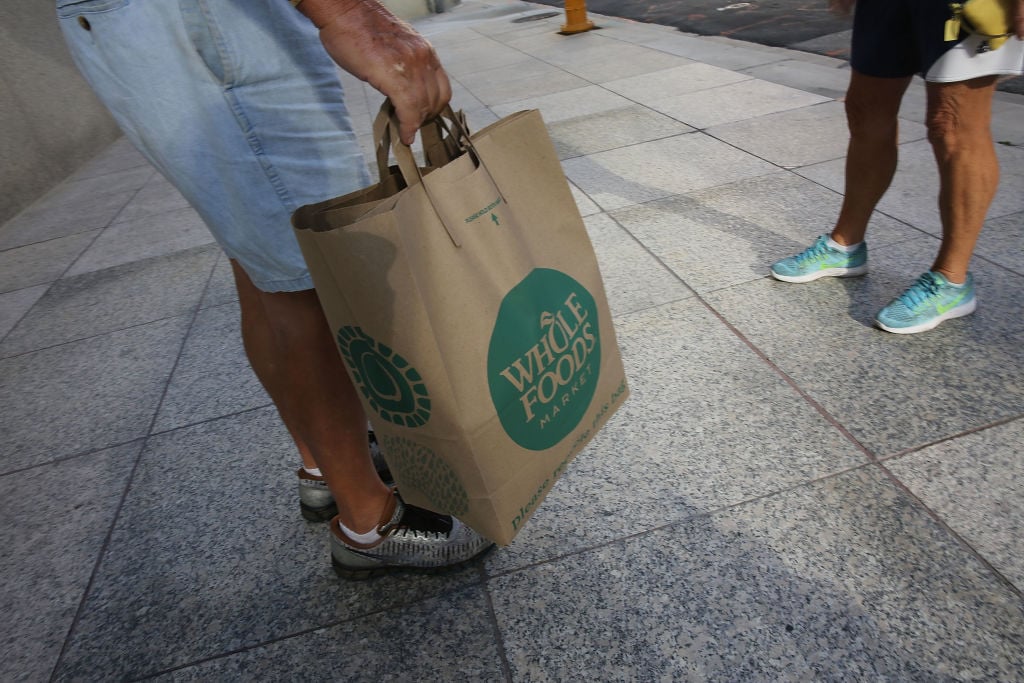 Convenience comes at a price, especially at Whole Foods. Just like the cold salad bar, the hot prepared foods at the premium grocery chain are no bargain. To get the same flavors for less, learn how to make some of Whole Foods' dishes yourself. We've rounded up recipes for copycat versions of the store's quinoa enchilada casserole, smoked sausage alfredo bake, and salmon with lemon aioli, so you can eat well for less. Check out the full list of recipes here
6. Name-brand products you can get elsewhere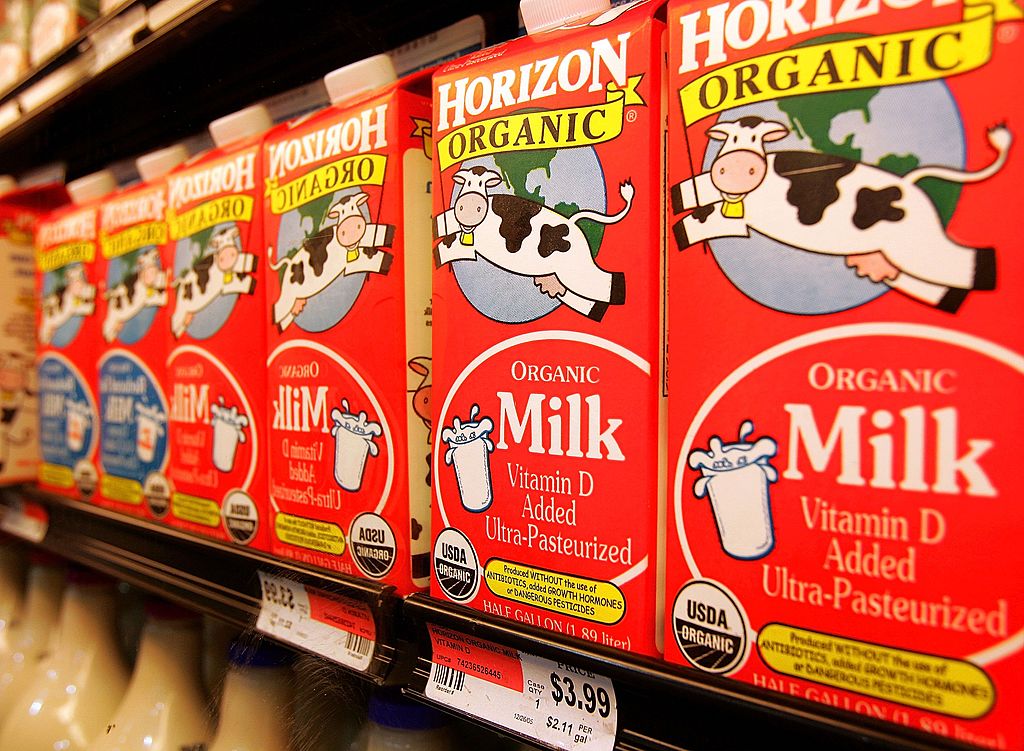 Think twice before throwing an item you can get at another grocery store in your cart at Whole Foods. At one time, tracking down organic, natural or gluten-free products might have necessitated a trip to specialty store, but now many of those brands are on the shelves at stores, such as Walmart, Costco, or Kroger. Watch for sales and discounts on popular products, such as Amy's frozen meals or Annie's mac and cheese, at other stores, and you might be able to stock up for a lot less.
7. Vitamins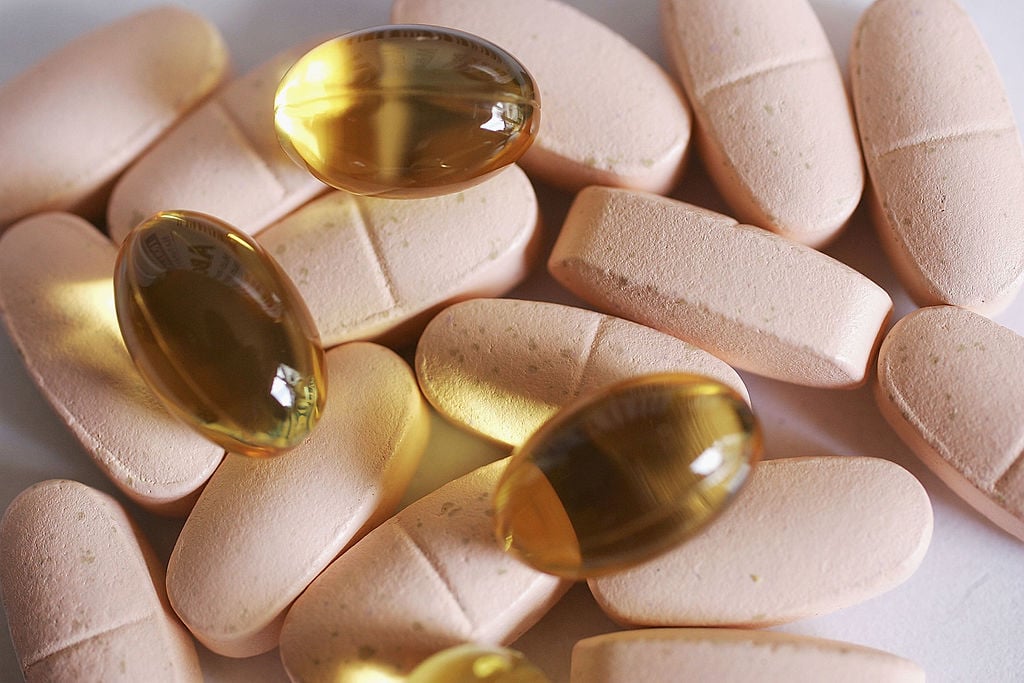 When a writer from Refinery29 was challenged to spend $1,000 on as few items as possible at a Whole Foods, ultra-expensive vitamins helped him reach his goal. Bottles of prenatal vitamins and women's multivitamins sold for $60 or $70 per bottle. An anti-PMS dietary supplement sold for $50. Even if you're stocking up by buying the largest size available, you should be able to get these for less online or at a store, such as Costco. Some products, such as prenatal vitamins, might even be covered by insurance.
8. Expensive specialty food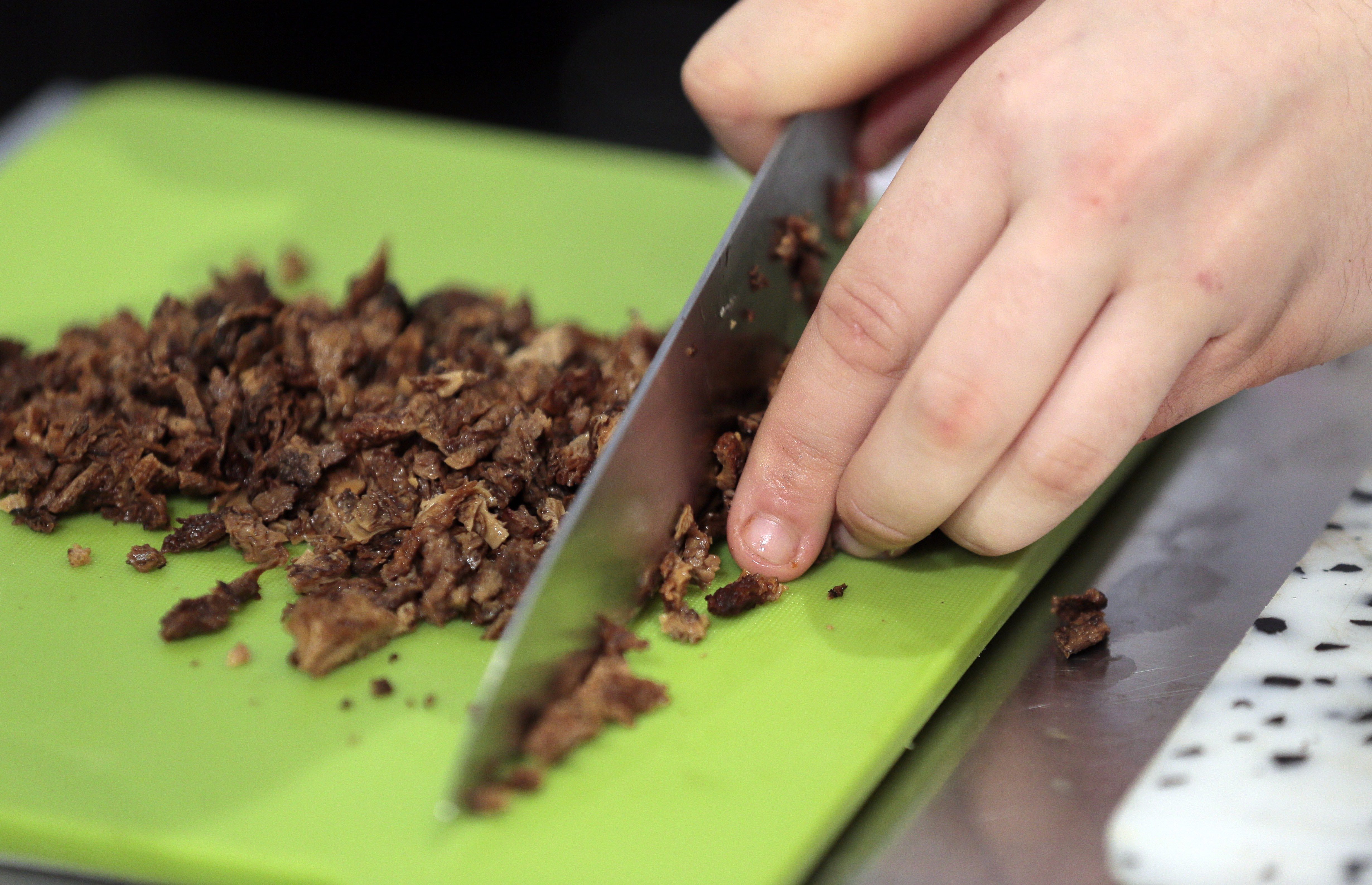 Cooks know you sometimes need to spend more for specialty ingredients, such as saffron or morels. In certain situations, a splurge on mushrooms that can retail for hundreds of dollars per pound might be worth it. But if you're trying to save money, you should generally steer clear of the more unusual and expensive items at your local Whole Foods, such as emu eggs, which cost as much as $30 each, or $80 jars of honey.
9. Cheese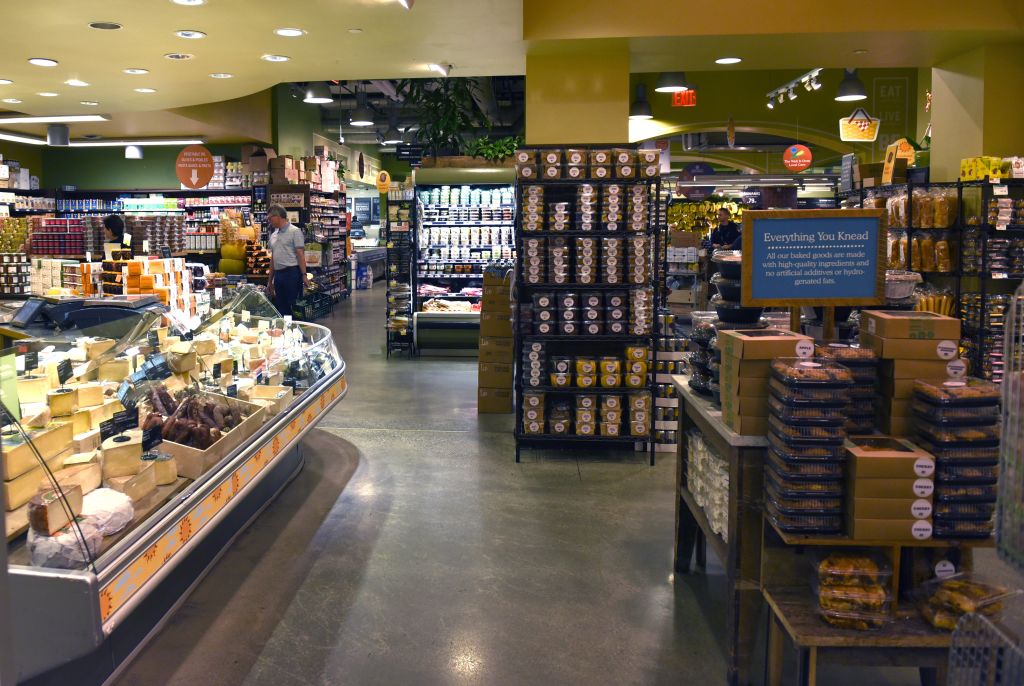 The Whole Foods cheese department is the stuff a dairy lover's dreams are made of, but if you're trying to pinch pennies, you should shop elsewhere for your cheddar and mozzarella. GoBankingRates suggests heading to warehouse stores, such as Costco or Sam's Club, for your cheese needs, though the selection won't be quite as extensive.
10. Cereal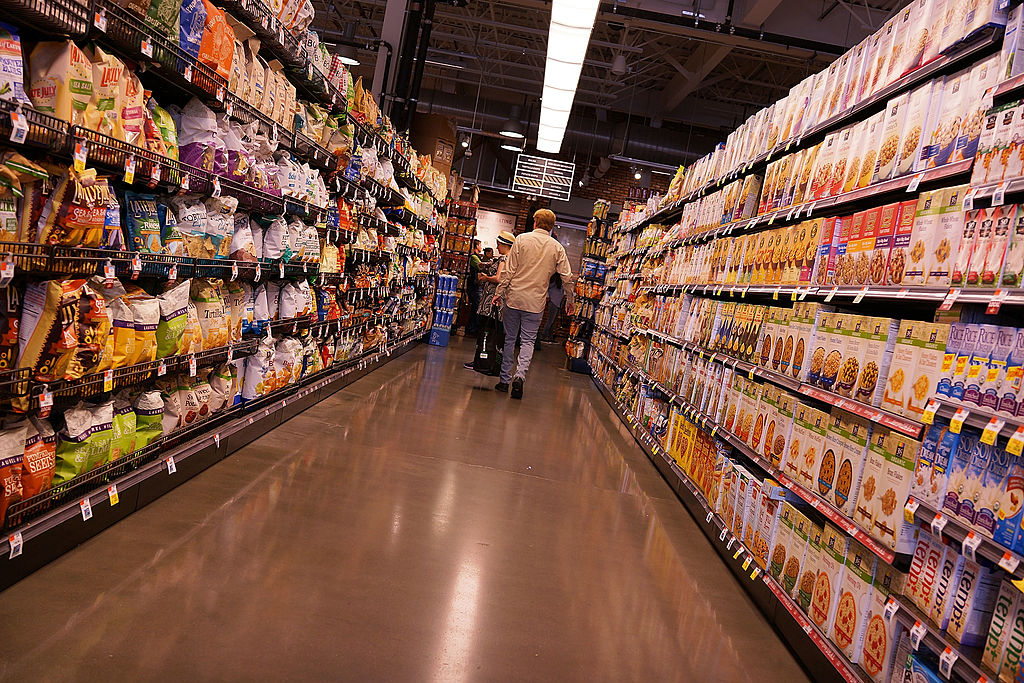 A box of store-brand toasted O's cereal cost roughly $2 more at Whole Foods than at Safeway, Trader Joe's, or Target, according to Marketwatch, though the Whole Foods cereal was organic. Depending on your brand preferences, you can often find good deals on name-brand cereal at regular grocery stores if you use coupons.
And if you're looking for healthy or natural options, don't feel you have to shop at Whole Foods. Many of Consumer Reports' healthiest cereals, including Bob's Red Mill, Kind, and Cheerios, can be found at conventional grocery stores.
11. Gluten-free items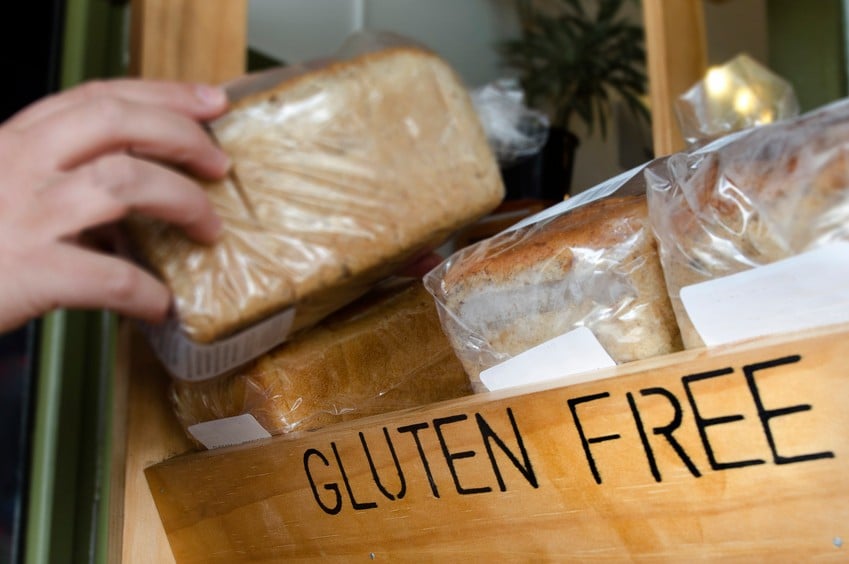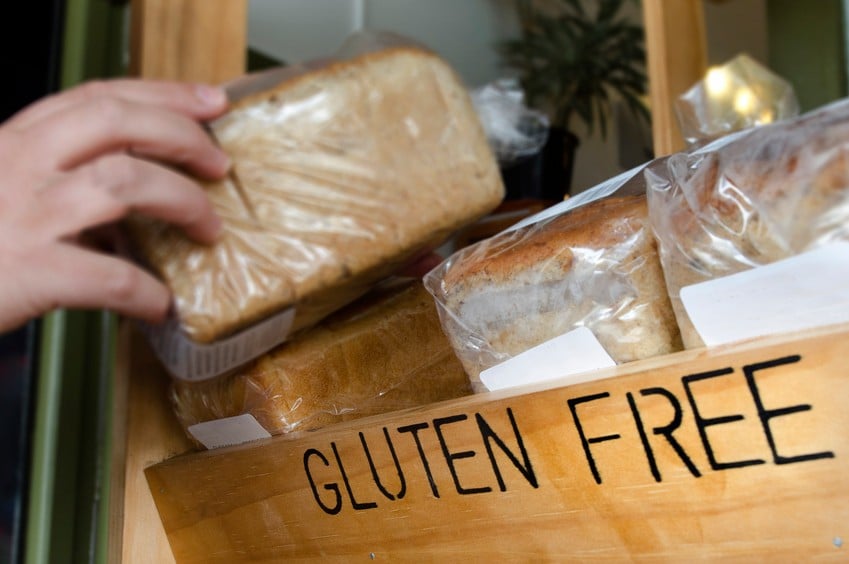 One British study found people sticking to a gluten-free diet spend as much as $200 more on food per month compared to other consumers. Yikes! Fortunately, budget grocery chain Aldi has been expanding its gluten-free product line, and many of the items cost half of what you'd pay for an equivalent item at Whole Foods, according to GoBankingRates.
12. Yogurt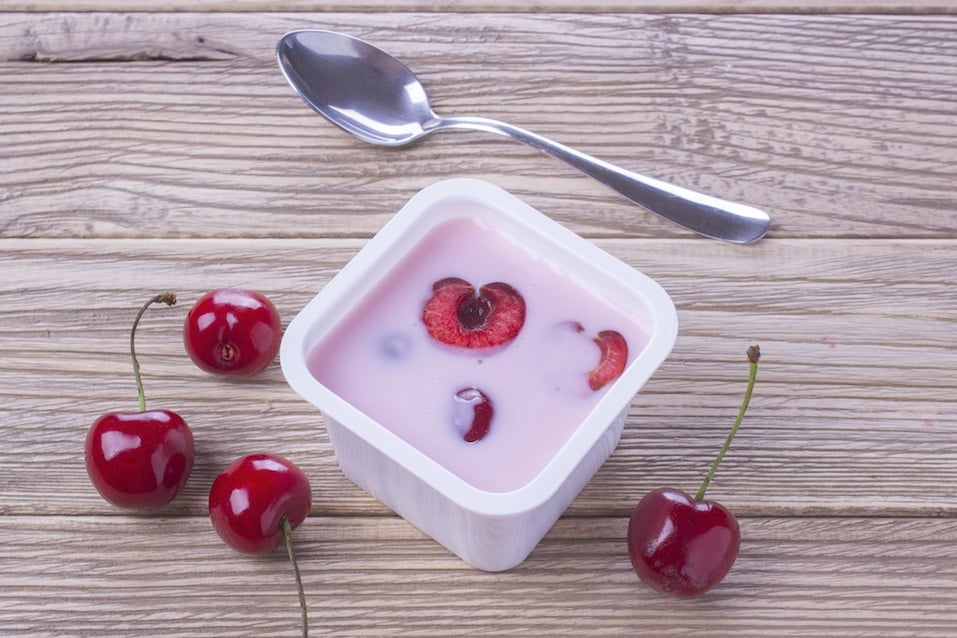 Think twice before you toss that name-brand yogurt in your cart at Whole Foods. Reportedly, the manufacturers of certain yogurt brands, such as Stonyfield and Wallaby, also make the versions of those products sold at Trader Joe's — for way less. You'll have to conduct a taste test to judge for yourself, but if they really are the same, buying your yogurt at Trader Joe's is a no-brainer.
13. Pasta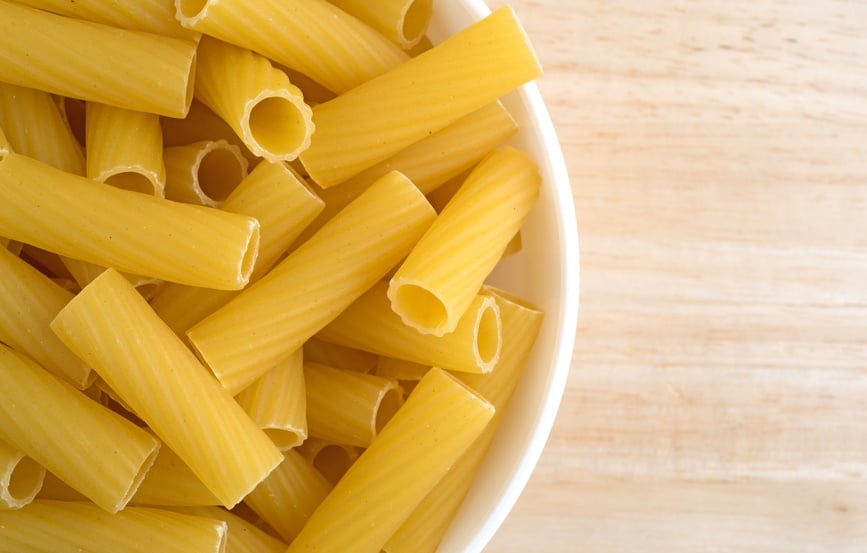 A box of penne rigate pasta cost 49 cents more at Whole Foods than it did at Safeway, Marketwatch found. And when Business Insider compared prices on egg noodles at Kroger and Whole Foods, it found they were almost twice as expensive at the latter store. You could save even more if you stock up when spaghetti is on sale.
14. Expensive cleaning products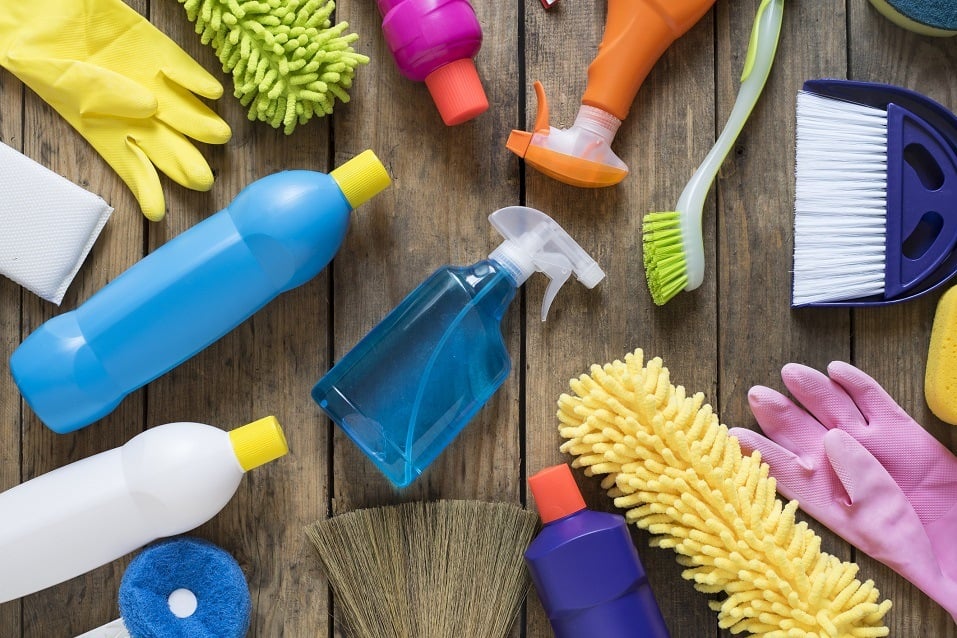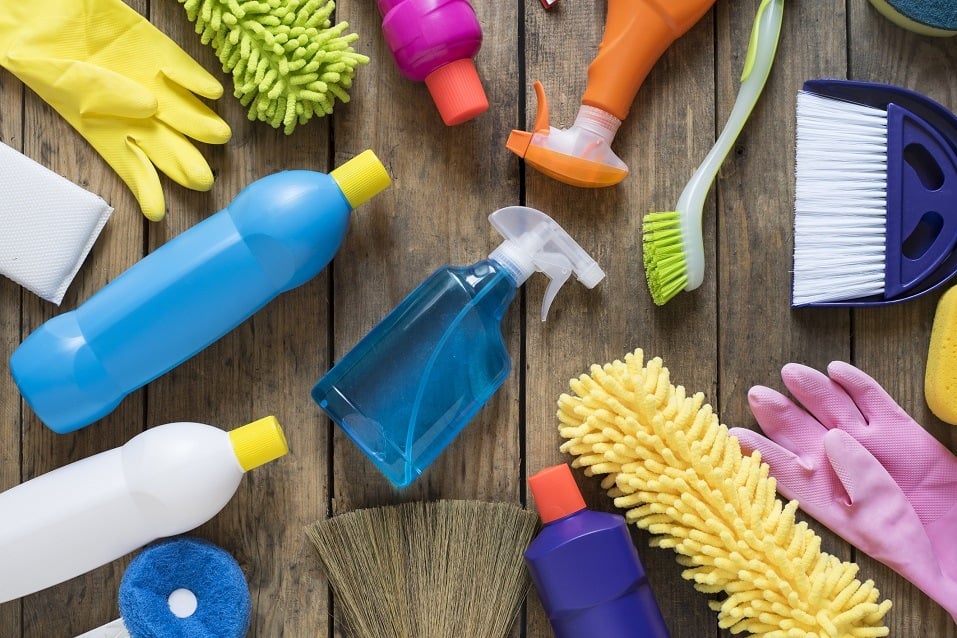 We get it. You don't want to use weird, nasty chemicals to clean your home. But don't assume you need to load up your cart with expensive natural cleaning products at Whole Foods just to clean green.
You can whip up your own eco-friendly cleaners at home with a few basic ingredients, such as white vinegar, baking soda, castile soap, and hydrogen peroxide, according to Today. Even better, some of these DIY cleaners cost less than $1 to make, compared to the $4 or $5 you'd spend at Whole Foods or elsewhere. Don't believe us? Just check out all the amazing things you can do with just a bottle of vinegar, from deodorizing carpets to cleaning your coffeemaker.
15. Eggs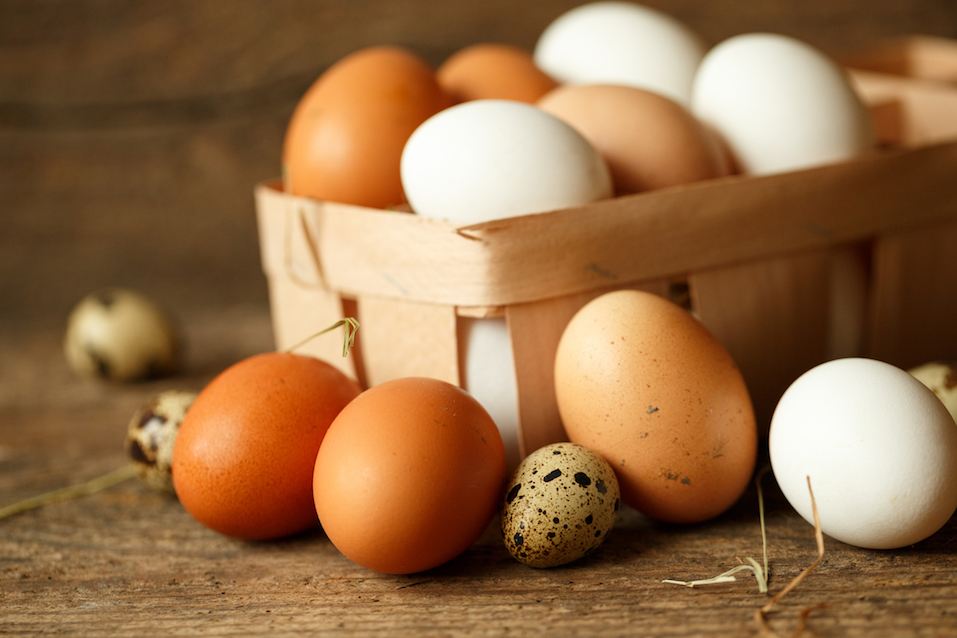 A dozen large eggs cost $1.19 at Trader Joe's, $1.89 at Target, and $3.49 at Whole Foods, Refinery29 found. That mirrors a 2015 Business Insider comparison, which found 12 organic eggs went for $4.29 at Whole Foods and $2.60 at Kroger. We know where we'll be getting the ingredients for our omelets in the future.
More from The Cheat Sheet: