This Deal Will Keep Beer Prices Down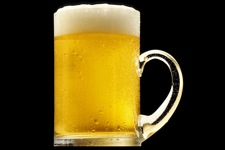 Before federal regulators agreed Anheuser-Busch InBev (NYSE:BUD) could acquire Grupo Modelo, the American beer giant had to release its rights to brew Corona and its other brands in the U.S. to Constellation Brands (NYSE:STZ), a major wine producer and beer importer. In effect, the Department of Justice kept a monopoly-like control out of Budweiser's hands and ensured the consumer would continue to drink beer at reasonable prices.

Stay Thirsty, My Friends
The explosion of Mexican beer imports in recent years is apparent in the availability of brands like Corona and Dos Equis (owned by Heineken), whose successful ad campaigns and popular products have caused sales to soar. Constellation will have full rights to all brands under the Grupo Modelo banner in the U.S., including Modelo Especial, Negra Modelo, Pacifico and Corona. The company already had a 50 percent share in Crown Imports, which imports these brands, yet the Department of Justice insisted Anheuser-Busch InBev relinquish its own 50 percent in the company.
"A 1 percent price change could cost consumers $1 billion in a single year," noted William Baer, an attorney in the DOJ's antitrust division. "This agreement will help keep the market competitive." Budweiser's efforts to expand throughout Latin America will be diminished by the ruling, as the lucrative U.S. market for Modelo brands was coveted…
Constellation was a big winner in the deal, causing CEO Rob Sands to gush that the deal was "the most transformational event in the history of our 68-year-old company" in a Friday press release. The company avoided being further squeezed by Bud, which already controls 39 percent of the U.S. market. Anheuser-Busch Inbev reps viewed the deal differently.
"Ultimately, nothing will change for consumers int he U.S. as a result of this transaction," a spokesperson said. "The proposed combination with Grupo Modelo has always been about Mexico."
Anheuser-Busch InBev had been maneuvering to buy Grupo Modelo for years, seeing a major opportunity for expansion in southern markets as well as in the U.S. While Mexican beer meant Corona for many years, today's consumer are acquainted with numerous brands, including Heineken's Tecate and Dos Equis, owner of the most amusing ad campaign in recent memory. Both BUD and Constellation traded up following Friday's news.
Investing Insights: Can Home Depot Support These All-Time Highs?