This Fed President Blames Congress for 'Fiscal Mess'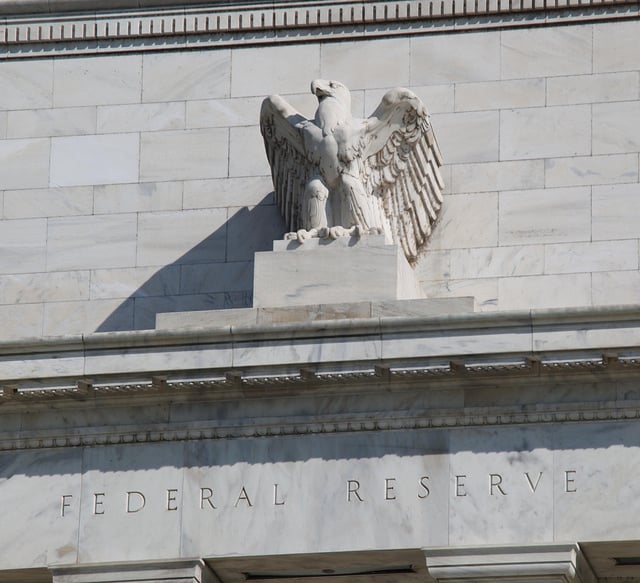 Richard Fisher, President of the Federal Reserve Bank in Dallas, had some serious remarks on the financial health of the United States in recent comments. Fisher voiced concerns about future shutdowns despite present relief delivered Wednesday with the Congressional truce — raising the debt ceiling and restarting the government.
"As long as inflationary expectations are held at bay, we can fully open the monetary throttle in an effort to deliver on the mandate Congress gave us to help achieve full employment," said Fisher, according to Reuters, "But it is for naught as long as the fiscal authorities are slamming on the brakes and leaving everyone in the dark as to how they will cure the fiscal mess they have wrought."
Back in August, before the shutdown, Fisher's rhetoric was eerily similar. "I have argued that the principal force holding us back from being the absolute best economy, bar none, has been fiscal management that seems incapable of providing job creators with tax, spending, and regulatory incentives to take advantage of the cheap and abundant fuel the Fed has provided so that businesses can put the American people back to work," said Fisher during a speech in Portland.
Undoubtedly feeling like a broken record, and frustrated at what he believes will only be a temporary respite, Fisher described the risk of defaulting over party differences on spending and tax matters as the equivalent of a man willing to slit his wrists in a lukewarm bathtub.
"Kicking the can down the road for a few months will not solve the pathology of fiscal misfeasance that undermines our economy and threatens our future," said Fisher, referring to the cessation of government funding  and spending authority coming January 15, and February 7 respectively.
Fisher pointed to Hong Kong's stock exchange last week as evidence of the destructive effects of fiscal uncertainty. According to the Wall Street Journal, Hong Kong Exchanges & Clearing Ltd. only valued Treasury bills maturing in under a year at 97 percent — when utilized as collateral for trades. This marked a 2 percent decrease from the previous 99 percent.
Don't Miss: Could the Fiscal Impasse Kill Job Growth?