This Investor Believes J.C. Penney Has a Future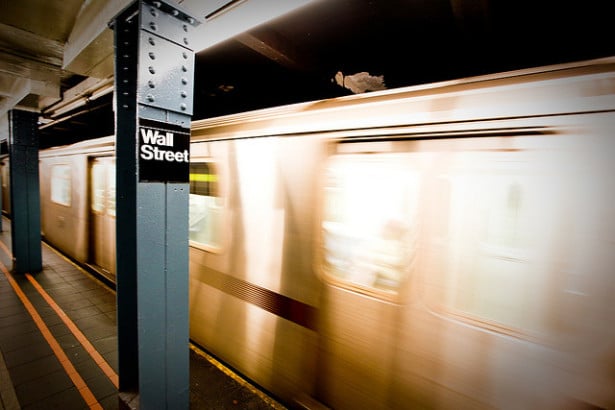 When CEO Mike Ullman returned to J.C. Penney (NYSE:JCP) after being ousted in favor of former Apple (NASDAQ:AAPL) executive Ron Johnson, he had a clear mission: to undo the damage done by his predecessor, which amounted to a 25 percent plunge in revenues, a 50 percent decline in stock price, and a 13 percent drop in customer traffic in 2012 alone.
The retailer's second-quarter results — announced Tuesday — showed a loss of $586 million, more than twice what Wall Street had expected, and a 12 percent drop in revenue. That performance, Ullman said in a company release, was "negatively impacted" by the "company's failed prior merchandising and promotional strategies, which resulted in unusually high markdowns and clearance levels," a reference to Johnson's ineffective pricing.
Yet even though revenue dipped for the ninth consecutive quarter and the company's quarterly loss widened, its same-stores sales slowed in the second quarter, dropping to 11.9 percent from the first quarter's 16.6 percent decrease. This metric also improved each month during the second quarter, a pattern J.C. Penney expects to continue into the current quarter. The fact that same-store sales are on an upward trajectory gives some support to the strategies of Ullman, who has decided to use more more coupons and promotions, a decisive switch from Johnson's "everyday low prices" mantra.
Analysts have taken the improving same-store sales — a key measure of retail health — as a sign of life. Belus Capital Advisors chief equities strategist Brian Sozzi told CNN that Ullman had done a good job of selling the turnaround story. "They have a lot more to do, but they threw us a couple bones that confirm they're not going out of business tomorrow," he said.
Some hedge fund managers agree. Sources told Bloomberg following the earnings release that J. Kyle Bass is betting the retailer will make a successful comeback. This assessment contrasts significantly with the position Pershing Capital's Bill Ackman has taken: He believes that Ullman is not capable of orchestrating the much-needed transformation of the company's business, which is why the activist investor clashed with other directors and resigned from the board last week.
Hayman Capital Management's Bass specializes in corporate turnarounds. Over the past two weeks, he has accumulated a long position in J.C. Penney by buying the company's secured loans, sources told Bloomberg. He has also sold a type of insurance known as credit-default swaps to other investors, which will only pay off if the company defaults on its debts — an unlikely event, according to one Bloomberg source. Bass is not the only investor betting J.C. Penney will not default. According to data from CMA, credit-default swaps involving J.C. Penney debt rose the most in more than a week on Monday.
Like the fund managed by investor George Soros and Glenview Capital Management, the company's second- and 10th-largest investors, respectively, Bass now has a bullish view on J.C. Penney.
As J.C. Penney has struggled with customer loss and its worst sales in more than two decades, shares of the company's stock have performed poorly. As of Monday, the stock had dropped close to 33 percent so far this year, which compares with the 15 percent gain made by the Standard & Poor's 500 Index.
Still, Bass, whose firm made $500 million during the United States's subprime mortgage crisis, thinks that J.C. Penney has enough cash and credit to finance its business through the 2014 holiday season, according to Bloomberg. Like any turnaround, J.C. Penney's efforts have eaten a lot of cash, but Ullman has worked to strengthen the company's balance sheet and plans limit spending in the second half of the year. In Bass's opinion, the company's apparel business is recovering, and it has valuable real estate holdings, people familiar with his business told Bloomberg.
Follow Meghan on Twitter @MFoley_WSCS