This Lawmaker Is Helping Employees Take Back Their Thanksgiving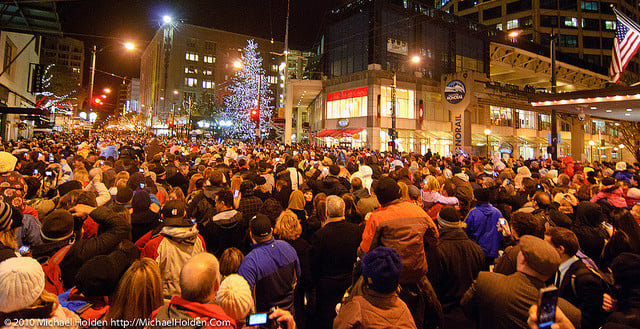 It's difficult to assess what consumers really want this holiday season. Sure, they crave the best deals and the lowest prices, but they also complain about the big-name retailers that open extra early to extend the timing of those deals, begging this question: What is the real happy medium?
Retailers like Kmart (NASDAQ:SHLD), Target (NYSE:TGT), Wal-Mart (NYSE:WMT), and Macy's (NYSE:M) have all made waves in the weeks leading up to Thanksgiving as they announced their Black Friday hours (as early as 6 a.m. on Thanksgiving Day). A lot of consumers complain and then a lot of them shop anyway.
According to the National Retail Federation, 36 percent of holiday shoppers ages 18-34 hit the stores on Thanksgiving last year, and that figure is creeping up as more consumers support retailers' Thanksgiving efforts. Shopper turnout is expected to be the strongest this year since the Thanksgiving creep began, and NRF data highlights that in 2010, 10 percent of shoppers were in the stores by midnight on Black Friday. In 2012, 28 percent — more than 35 million people — shopped on Thanksgiving.
If retailers can continue celebrating record holiday weekend spending — $59 billion last year, about a 13 percent increase over the previous year — then what is the incentive to keep doors closed and turkeys on tables? Mike Foley, an Ohio state representative, believes the answer is legislation.
The Huffington Post reports that Foley and his wife think retailers opening on Thanksgiving is "disgusting," but unlike many Americans, the lawmaker is working to put an end it by doing something other than simply not shopping. He said to the publication, "I don't know that I can go in and say you can't work on Thanksgiving, but the people who have to put up with all the chaos and the frenzy should be paid more."
Foley is a Democrat representing Cleveland in the Ohio House of Representatives, and he plans to introduce a bill in the next several weeks requiring retailers open on Thanksgiving to pay their workers triple time. The hope is that the legislation will discourage companies from opening early and keep the day from becoming a commercial holiday, but feedback about the bill has been mixed.
Speaking to The Huffington Post, John Talbott, an associate director at Indiana University's Center for Education and Research in Retailing, said: "It would matter in a huge way. Usually payroll costs are the number one or number two line-item for retailers, so it would probably act as a deterrent and certainly mean that on that day they would have to consider a larger level of revenue in order to be successful."
One of the major problems facing the bill is that Foley is a liberal Democrat in a conservative Republican body, and the chances that the bill would allow government intrusion into the free market is unlikely. Even Foley admitted to The Huffington Post, "I can't see the bill going anywhere, but hopefully I can add to the conversation by getting the press and media around it."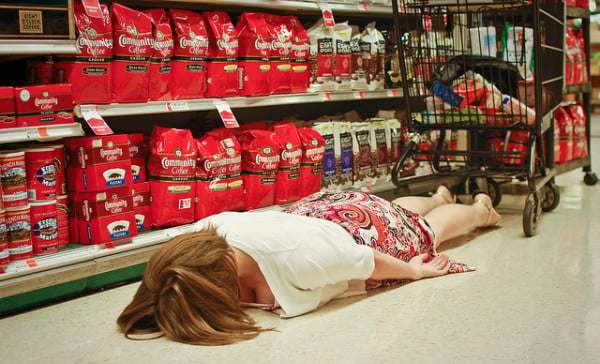 Even if the bill doesn't make it through, Foley may succeed in getting consumers to think twice next year about supporting the retailers that schedule their employees to work during the Thanksgiving holiday. Workers are usually granted some incentives, whether it be time-and-a-half, discounts, or a catered Thanksgiving at work, but many still argue that those things don't make up for the fact that for many, the holiday meant to give thanks is more of a stress-filled day than anything.
Something must be working, though, because retailers expect to make anywhere from 20 to 40 percent of their sales during the holiday shopping season, and opening that much earlier has provided retailers with an extra boost. So despite the criticism, retailers like Wal-Mart and Target are forging forward, deeming Black Friday their annual Super Bowl. As Talbott suggested to The Huffington Post, "If we want to have workers not working on Thanksgiving Day, I suggest people don't shop."
Don't Miss: Travel Cheat Sheet: 10 Tips to Get to Your Gate Faster.