Thursday Morning Cheat Sheet: 3 Stories Moving Markets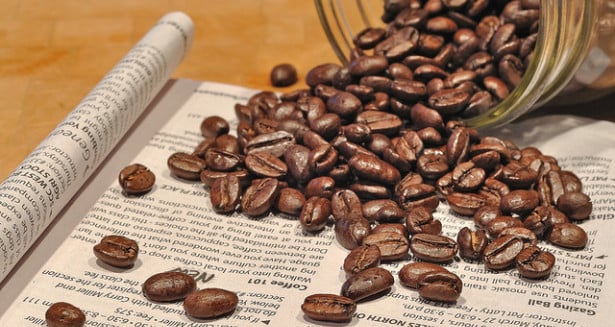 It's been a red day in markets around the world so far this Thursday. Japan's Nikkei index lost 6.35 percent and the dollar fell as low as 93.75 yen in early trading as investors exited their long position in Japanese equities and exited their shorts on the yen. The volatility was ostensibly the result of ongoing uncertainty regarding the duration and effect of monetary action from the Bank of Japan and the U.S. Federal Reserve. In Hong Kong, the Hang Seng index fell 2.19 percent, while the S&P/ASX 200 fell 0.61 percent in Australia.
Following the clock, the losses continued in mid-day trading in Europe. Germany's DAX was off 1.31 percent, London's FTSE 100 was off 0.75 percent, and the Stoxx 50 index was off 0.73 percent. Financial stocks in particular suffered because of growing concern about rising bond yields. Heading into the open, U.S. markets couldn't hide from the bad mojo, although a better-than-expected jobless claims report was cause for some optimism.
U.S. Futures at 8:50 a.m.: DJIA: -0.21%, S&P 500: -0.08%, NASDAQ: -0.08%.
Here are three stories to keep an eye on.
1) U.S. Economic Indicators: Initial claims for unemployment insurance declined 12,000 in the week ended June 8 to a seasonally-adjusted 334,000, while the four-week moving average declined 7,250 to 345,250. Economists were actually expecting claims to increase from 346,000 to 350,000, making this week's report a surprise beat.
Meanwhile, retail sales for May, as reported by the U.S. Bureau of the Census, increased 0.6 percent on the month, ahead of expectations for an increase of 0.5 percent. Less automobiles and gasoline, which are often volatile, sales increased 0.3 percent, in line with expectations.
Rounding out the economic reports released on Thursday morning was the import and export price indexes, which declined for the third consecutive month. Prices for U.S. imports declined 0.6 percent on the month in May, according to the U.S. Bureau of Labor Statistics, while export prices fell 0.5 percent.
2) World Bank Cuts Global Growth Forecast: "The world economy appears to be getting back on its feet as risks from advanced economies ease," commented the World Bank with the release of the latest Global Economic Prospects report. "Growth in the developing world will remain solid, albeit slower than the frenetic growth rates seen during the pre-crisis boom period, as developing countries grapple with home-grown challenges brought on by capacity constraints in many middle income countries."
The organization expects global economic growth in 2013 of about 2.2 percent, down from a previous estimate of 2.4 percent. Growth is expected to strengthen to 3.0 percent in 2014, and 3.3 percent in 2015. For high-income countries, such as the United States, fiscal consolidation, high unemployment, and weak consumer and business confidence is expected to limit growth in 2013 to 1.2 percent, growing to 2.0 percent in 2014 and 2.3 percent by 2015.
3) Federal Reserve and Quantitative Easing: It seems speculation over the tapering of asset purchases by the Fed have been responsible for every major market move over the past few weeks. U.S. equities have made their sensitivity to the program well known, and with domestic economic conditions begrudgingly improving the beginning of the end of quantitative easing is within sight.
The implications of a taper will no doubt be global, so every market participant and observer has their eyes on next week's meeting of the Federal Reserve Open Market Committee. Chairman Ben Bernanke has made it clear that he and the other governors are looking at the same information that is available to the markets, but what's not clear is whether the Committee will begin to taper purchases in anticipation of reaching its target unemployment rate of 6.5 percent, or continue to keep its foot on the gas.
An increase in labor force participation drove the headline unemployment rate up 0.1 point to 7.6 percent last month, but many economists have a positive diagnosis of the labor market. The wildcard, as indicated by several regional Fed presidents, is inflation, which remains stubbornly low.
You can follow Dan on Twitter (@WscsDan)
Don't Miss: Did QE Fear Keep Feeding Investor Woes?