Thursday Morning Cheat Sheet: 3 Stories Moving Markets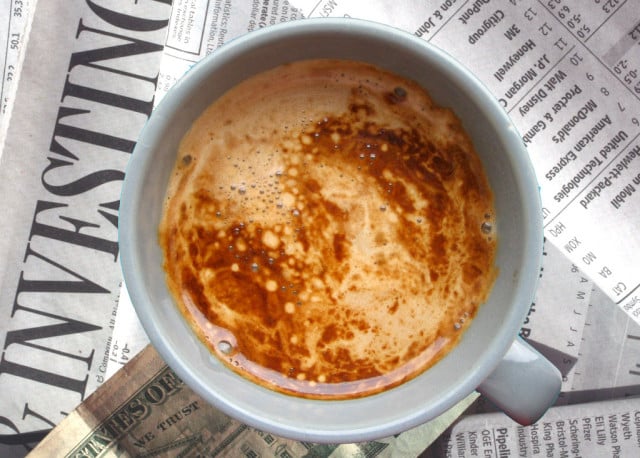 Global stocks declined on Thursday in the wake of a U.S. Federal Reserve Press Conference, in which Chairman Ben Bernanke signaled possible QE tapering by the end of the year. Following a large sell-off in American equities late on Wednesday, markets across Asia declined on Thursday on the news. Japan's Nikkei fell 1.74 percent, the Hang Seng fell 2.88 percent, and the S&P/ASX 200 fell 2.12 percent. Losses were exacerbated by a soft manufacturing report out of China.
European markets were deep in negative territory in mid-day trading on Thursday. Aggitated by the U.S. Fed announcement and mixed manufacturing reports, Germany's DAX was off 2.63 percent, London's FTSE 100 was off 2.33 percent, and the STOXX 50 index was off 2.67 percent. Ahead of market open in the U.S., the bad mojo had come full circle, driving down futures and setting the stage for another day of losses.
U.S. futures at 8:55 a.m.: DJIA: -0.54%, S&P 500: -0.86%, NASDAQ: -0.85%.
Here are three stories to keep an eye on:
1) U.S. Jobless Claims Report: Initial claims for unemployment insurance for the week ended June 15 increased 18,000 from the previous week to a seasonally-adjusted 354,000. The four-week moving average increased 2,500 to 348,250. The advance seasonally-adjusted insured unemployment rate was 2.3 percent for the week ended June 8, unchanged from the previous rate.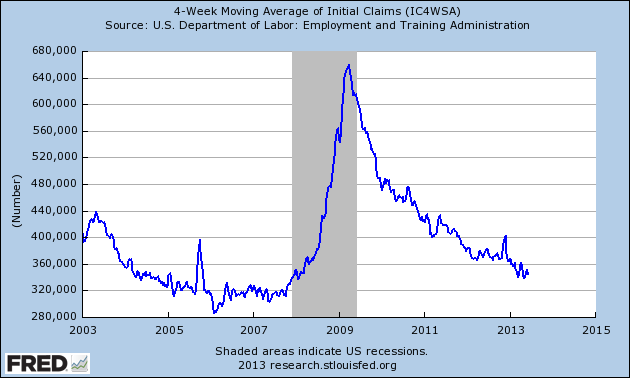 2) Mixed purchasing managers' Data: A battery of manufacturing data, released by global financial information services firm Markit, agitated market sentiment on Thursday. In China, the flash reading of the purchasing managers' index for June fell from 49.2 to 48.3, a nine-month low and missing expectations for a slight increase. The data suggest that China's manufacturing sector fell deeper into contraction.
Meanwhile, the composite output index for the euro zone increased from 47.7 to 48.9 in June, its highest reading in 15 months. The data suggest that the region is experiencing some economic tailwinds, though overall conditions remain in contraction. The services index increased to 48.6, also a 15-month high, while the manufacturing index increased to 48.3, a 16-month high.
Within Europe, the German manufacturing PMI decreased from 49.0 to 48.7, missing expectations, although the services index climbed from 49.8 to 51.3, beating expectations. In France, both the manufacturing and services indexes climbed more than expected, but still remained within contraction territory.
3) What the Fed Signaled: "Information received since the Federal Open Market Committee met in May suggests that economic activity has been expanding at a moderate pace," the U.S. Federal Reserve announced on Wednesday. The sentiment began a statement released after the conclusion of a two-day policy meeting, at which policy was left unchanged, as expected by most economists.
The markets may have not been expecting anything different, but the reaction was still visceral. Equities have grown addicted to accomodative monetary policy and QE. Everybody knows that the ride will have to end eventually, and Chairman Ben Bernanke has begun making noises indicating that the time will be soon.
So where do the Fed board members think we're heading? Here are Fed projections and highlights from the post-meeting press conference… (Read more.)
Don't Miss: Saving For Retirement? Here's Why You Should Hold On To Stocks.
You can follow Dan on Twitter (@WscsDan)