Thursday Morning Cheat Sheet: 3 Stories Moving Markets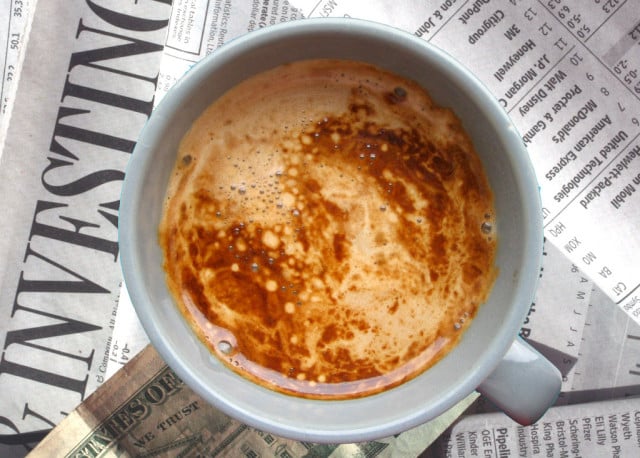 Markets advanced in Asia on Thursday. Japan's Nikkei ended up 0.39 percent after a volatile session, and the yen strengthened slightly to 99.2520 to the dollar. In Hong Kong, the Hang Seng climbed 2.55 percent, while the S&P/ASX 200 climbed 1.31 percent in Australia.
European markets were up in midday trading. Germany's DAX was up 1.17 percent, London's FTSE 100 was up 0.52 percent, and the STOXX 50 index was up 0.96 percent. U.S. stock futures also advanced.
At 8:35 a.m.: DJIA: +0.89%, S&P 500: +1.05%, NASDAQ: +0.95%
1) U.S. Economic Indicators: Initial claims for unemployment insurance climbed 16,000 in the week ended July 6 to a seasonally adjusted 360,000, according to the U.S. Bureau of Labor Statistics. The four-week moving average increased 6,000 to 351,750. The seasonally adjusted insured unemployment rate was unchanged at 2.3 percent for the week ended June 29.
The data is something of a disappointment for market watchers. Economists had expectations for a further reduction in the number of claims to 337,000, and the new data falls at the high end of the range of forecasts. The previous week's claims data was also revised up slightly. Although the news doesn't necessarily change the tone of labor market conversations, it is not an encouraging report.
Slightly more encouraging is a report from RealtyTrac, which shows that U.S. foreclosure activity decreased 14 percent in June to its lowest level since December 2006. Total foreclosure filings are down 23 percent compared to the same period last year.
2) Bank of Japan Policy Statement: As expected (and once again), the Bank of Japan left its benchmark interest rate unchanged at a range between zero and 0.1 percent. It also left its money market operations unchanged and will continue purchasing Japanese government bonds, ETFs, J-REITS, and corporate paper and bonds.
"Japan's economy is starting to recover moderately," the Bank of Japan said. "As for overseas economies, while the manufacturing sector continues to show a lackluster performance, they are gradually heading toward a pickup as a whole. In this situation, exports have been picking up. Business-fixed investment has stopped weakening and shown some signs of picking up as corporate profits have improved. Public investment has continued to increase, and the pickup in housing investment has become evident. Private consumption has remained resilient, assisted by the improvement in consumer sentiment."
The news came at the same time as a better-than-expected machine orders report. Core orders jumped 10.5 percent on the month and 16.5 percent on the year compared to expectations for 1.7 and 3.1 percent growth, respectively. The increase was led by a surge in government orders.
3) FOMC Minutes and Bernanke's Speech: A lot happened for central bank watchers on Wednesday, but the market reaction has been relatively modest so far. The minutes of the June 18-19 meeting of the Federal Open Market Committee were released without a huge amount of fanfare. Members repeated the mantra that conditions are improving, but accomodative monetary policy will be necessary to continue the recovery effort. Board members were focused on job growth and expressed some concern about low inflation.
Assuming consistent economy growth, most Fed policymakers agree that 2015 is the right time to begin policy firming. According to the minutes, "All of the participants who judged that raising the federal funds rate target would become appropriate in 2015 also projected that the unemployment rate would decline below 6.5 percent during that year and that inflation would remain near or below 2 percent."
At an ostensibly unrelated event later in the day, Fed Chairman Ben Bernanke gave a speech at The First 100 Years of the Federal Reserve: The Policy Record, Lessons Learned, and Prospects for the Future, a conference sponsored by the National Bureau of Economic Research in Cambridge, Massachusetts. The speech itself was more along the lines of a history lesson, but audience members used the question-and-answer session as an opportunity to seek clarity on current events.
Saying that the headline unemployment rate "if anything, overstates the health of our labor markets," Bernanke reiterated his belief that highly accommodative policy for the foreseeable future "is what's needed in the U.S. economy."
Don't Miss: Here's the Latest Chapter in the Fed Policy Debate.