Thursday Morning Cheat Sheet: 3 Stories Moving Markets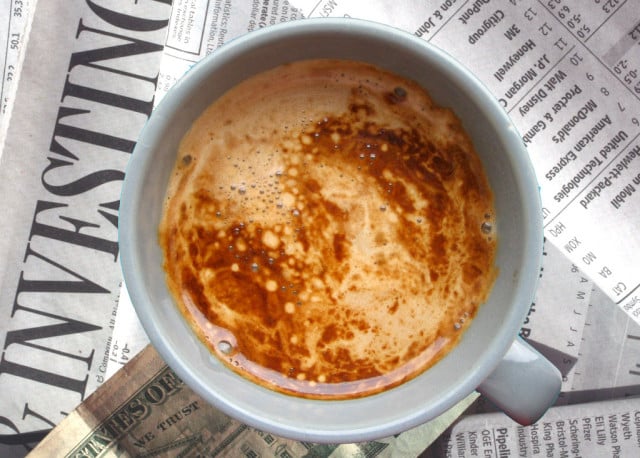 Markets were mixed in Asia on Thursday. Japan's Nikkei fell 1.14 percent to 14,462.9 after several blue chip companies reported underwhelming earnings, and the yen strengthened to 99.8 against the dollar. In Hong Kong, the Hang Seng fell 0.31 percent and the Shanghai Composite fell 0.6 percent even as Chinese Premier Li Keqiang indicated that the government would speed up railway construction, cut taxes for small businesses, and reduce fees for exporters.
European markets declined in midday trading. Germany's DAX was off 1.08 percent, London's FTSE 100 was off 0.66 percent, and the STOXX 50 index was off 0.86 percent. U.S. futures were mixed.
At 8:35 a.m.: DJIA: -0.47%, S&P 500: -0.42%, NASDAQ: +0.08%.
Here are three stories to keep an eye on.
1) Initial Unemployment Claims: The U.S. Department of Labor reported Thursday that initial unemployment claims for the week ended July 20 increased 7,000 to a seasonally-adjusted 343,000. The four-week moving average declined 1,250 to 345,250. Seven states reported an increase of more than 1,000 claims for the week. This period's numbers may be slightly skewed by the seasonal shuttering of auto manufacturing facilities and the closing of schools for the summer recess.
The four-week moving average of claims is down about 6.8 percent on the year. Average claims have come down over the past several years and are nearing pre-crisis levels.
2) German Business Climate Improves: Germany is Europe's largest economy, and, in many ways, sets the tone of economic and business conditions across the region. With that in mind, the nation's much-watched Ifo Business Climate Index edged up for the third consecutive month in July, although the business outlook six months out weakened slightly. The Ifo report echoes the same sort of "good now, less-good later" environment that was described earlier in July by the Bundesbank, which suggested that economic growth in the nation will slow down after a relatively strong second quarter.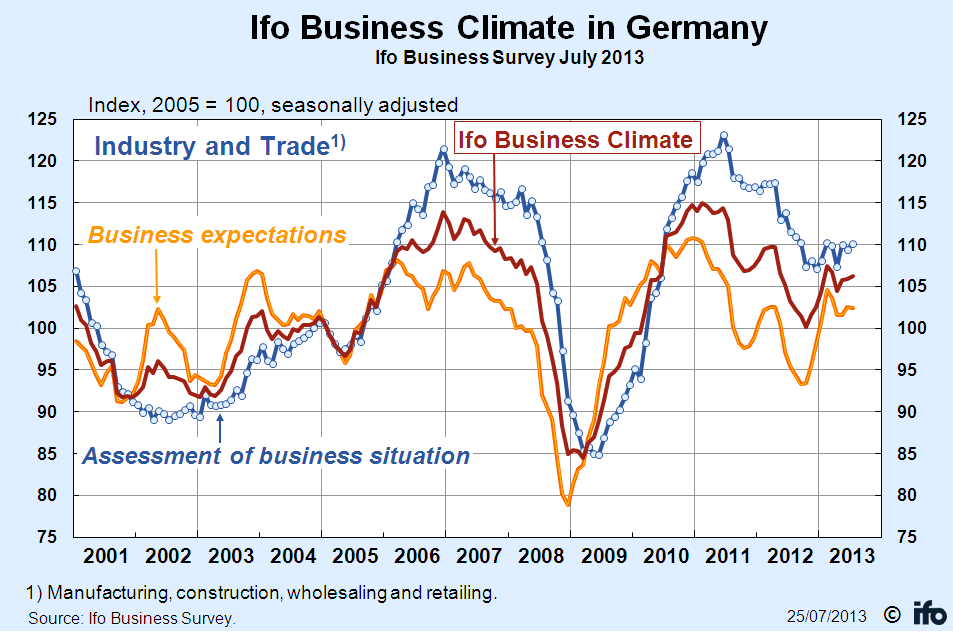 3) European Government Debt Continues to Increase: Government debt-to-GDP in the euro area climbed to 92.2 percent in the first quarter of 2013, according to a recent report from Eurostat. This compares against a debt-to-GDP ratio of 90.6 percent in the fourth quarter of 2012 and 88.2 percent in the year-ago period.
Twenty-one member states of the European Union reported year-over-year increases in their debt-to-GDP ratios in the first quarter. The highest increase was recorded in Ireland at +7.7 percentage points, while Germany logged one of the largest decreases at -0.7 percentage points.
Don't Miss: Top 10 Real Estate Markets Where Home Flippers Are Making a Killing.