Thursday Morning Cheat Sheet: 3 Stories Moving Markets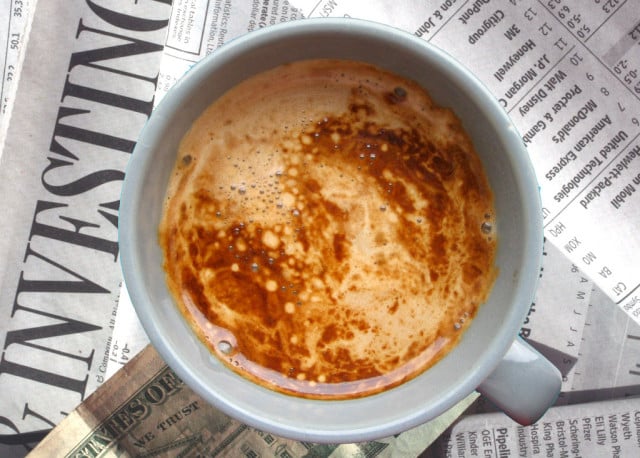 Markets advanced in Asia on Thursday, in part due to a better-than-expected manufacturing report out of China. Japan's Nikkei climbed 2.47 percent to 13,005.8, while the yen wobbled higher to 98.645 against the dollar. In Hong Kong, the Hang Seng climbed 0.94 percent to 22,088.8, and in Australia the S&P/ASX 200 edged up 0.19 percent to 5,061.49.
European markets advanced in midday trading. Germany's DAX was up 1.31 percent, London's FTSE 100 was up 0.35 percent, and the STOXX 50 index was up 0.91 percent. The good mojo spread to U.S. futures ahead of the bell.
At 9:00 a.m.: DJIA: +0.74%, S&P 500: +0.73%, NASDAQ: +0.71%.
Here are three stories to keep an eye on.
1. U.S. Labor Market: The U.S. Bureau of Labor Statistics reported on Thursday morning that initial claims for unemployment insurance declined 19,000 on the week to a seasonally adjusted 326,000. The four-week moving average declined 4,500 to 341,250. Overall claims have been on a downward path since the 2008 crisis; combined with Wednesday's strong ADP payroll report, they suggest that labor market conditions are improving.
Separately, the job cuts report released by consultancy firm Challenger, Gray & Christmas showed that planned layoffs declined slightly, from 39,372 in June to 37,701 in July — a 4.2 percent drop. July workforce reductions were most pronounced in health care, where 9,558 jobs were lost. John A. Challenger, the firm's CEO, said in the report: "Cuts in Medicare reimbursements brought about by sequestration and health care reform are hurting hospitals' bottom line. Some states are also cutting Medicaid funding, which adds to the financial challenges."
2. European Central Bank Announcement: "At today's meeting, the Governing Council of the ECB decided that the interest rate on the main refinancing operations and the interest rates on the marginal lending facility and the deposit facility will remain unchanged at 0.5 percent, 1 percent, and 0 percent respectively," the European Union's central bank said Thursday. Bank President Mario Draghi delivered a statement later in the day detailing the ECB's decision to leave policy unchanged, but he did not mention anything about the release of minutes from meetings.
"The risks surrounding the economic outlook for the euro area continue to be on the downside," Draghi said. "According to Eurostat's flash estimate, euro area annual HICP inflation was 1.6 percent in July 2013, unchanged from June. Annual inflation rates are currently expected to temporarily fall over the coming months, owing particularly to base effects relating to energy price developments twelve months earlier. Taking the appropriate medium-term perspective, underlying price pressures are expected to remain subdued, reflecting the broad-based weakness in aggregate demand and the modest pace of the recovery. Medium- to long-term inflation expectations continue to be firmly anchored in line with price stability."
3. Chinese Manufacturing Data: Thursday brought with it some conflicting manufacturing data out of China. A purchasing managers' index report compiled by the China Federation of Logistics & Purchasing and the Fung Business Intelligence Centre increased from 50.1 in June to 50.3 in July. The reading indicates expansion in the manufacturing sector, driven by increased output and new orders. However, new exports and imports contracted on the month, and input prices rose.
Weak international manufacturing trade was confirmed by the HSBC China Manufacturing PMI report compiled by Markit. The overall HSBC PMI posted an 11-month low of 47.7 in July, down from 48.2 in June, and showed decreased output and new orders.
Hongbin Qu, HSBC's China chief economist and co-head of Asian economic research, said in the report: "With weak demand from both domestic and external markets, the cooling manufacturing sector continued to weigh on employment. Yet this, plus the recent weaker data, has prompted Beijing to introduce more finetuning measures, from tax breaks for small companies to increased spending on public housing, railway, energy saving and IT infrastructure areas."
Don't Miss: 5 Hard Truths About Saving for College and the Cost of Education.