Thursday Morning Cheat Sheet: 3 Stories Moving Markets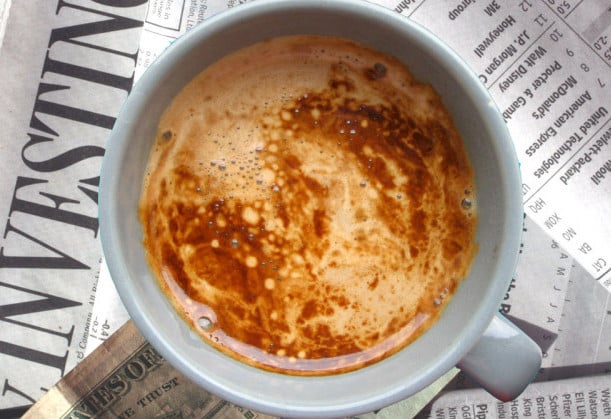 Markets were mixed in Asia on Thursday. Japan's Nikkei index slid 1.59 percent to 13,605.56 after heavy selling pressure at the end of the trading day, and the yen strengthened to 96.346 against the dollar. In Hong Kong, the Hang Seng closed the day up 0.31 percent at 21,655.90. In Australia, the S&P/ASX 200 closed the day up 1.07 percent at 5,064.80.
European markets advanced in midday trading. Germany's DAX was up 0.76 percent, London's FTSE 100 was up 0.27 percent, and the STOXX 50 index was up 0.66 percent. The good mojo moved across the Atlantic, with U.S. stock futures advancing ahead of the opening bell in New York.
At 8:35 a.m.: DJIA: +0.36%, S&P 500: +0.34%, NASDAQ: +0.41%.
Here are three stories to keep an eye on.
1. U.S. Labor Market: Initial claims for unemployment insurance declined by 5,000 for the week ended August 3 to a seasonally adjusted 333,000, according to the U.S. Department of Labor. The four-week moving average decreased by 6,250 to 335,500, though last week's average was revised up slightly.
Montana, Georgia, Pennsylvania, South Carolina, and New York all reported fewer layoffs in the manufacturing industry, which is consistent with relatively strong manufacturing reports from earlier in the month.
2. China's Trade Balance: China's trade surplus shrank more than expected in July. Exports climbed 5.1 percent on the year while imports climbed 10.9 percent, pushing the total surplus down from $27.13 billion in June to $17.82 billion in July.
Both exports and imports grew more than expected, suggesting some strength in both foreign demand for Chinese goods and increased domestic demand for foreign goods.
The data could go a long way toward easing concerns that China's economic dynamo is slowing down more quickly than desired. The nation's government has applied the brakes fairly liberally over the past few quarters in an effort to moderate growth, favoring quality economic expansion over rapid but unstable expansion.
3. Bank of Japan Announcement: "Japan's economy is starting to recover moderately," the nation's central bank said Thursday in its most recent update on monetary policy. The report, like many before it, was part damage control and part statement of optimism.
Under Prime Minister Shinzo Abe and Bank of Japan Governor Haruhiko Kuroda, Japan has effectively slammed the monetary pedal to the metal but has only seen modest traction to date.
"Business fixed investment has stopped weakening and shown some signs of picking up as corporate profits have improved. … Private consumption has remained resilient, assisted by the improvement in consumer sentiment. Reflecting these developments in demand both at home and abroad, industrial production is increasing moderately. Meanwhile, financial conditions are accommodative. On the price front, the year-on-year rate of change in the consumer price index (CPI, all items less fresh food) has turned positive. Inflation expectations appear to be rising on the whole."
Consistent with expectations, the Bank of Japan left its current monetary strategy unchanged. Its benchmark interest rate will remain at the zero bound — between zero and 0.1 percent — and it will continue to expand the monetary base at an annual rate of 50 to 60 trillion yen ($520 to $620 billion).