Thursday Morning Cheat Sheet: 3 Stories Moving Markets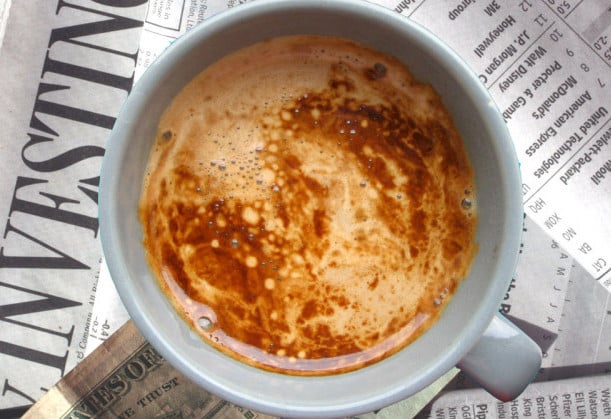 Markets declined in Asia on Thursday. Japan's Nikkei index lost 2.12 percent to 13,752.90 following comments from officials that downplayed a possible corporate tax cut. The yen strengthened to 97.0915 against the dollar. In Hong Kong, the Hang Seng ended down 0.01 percent to 22,539.20, and the S&P/ASX 200 fell 0.1 percent to 5,152.37.
European markets declined in midday trading. Germany's DAX was off 0.96 percent, London's FTSE 100 was off 1.48 percent, and the STOXX 50 index was off 0.86 percent. U.S. futures also declined.
At 8:45 a.m.: DJIA: -0.76%, S&P 500: -0.80%, NASDAQ: -0.94%.
Here are three stories to keep an eye on.
1. U.S. Labor Market: Initial claims for unemployment insurance declined by 15,000 for the week ended August 10 to a seasonally adjusted 320,000, according to the U.S. Bureau of Labor Statistics. The four-week moving average declined 4,000 to 332,000.
Unlike last week when there were a number of states reporting increased layoffs in the manufacturing sector, only Ohio made note of increased layoffs in the sector this week. This is consistent with recent data suggesting a modest recovery in manufacturing conditions in the U.S., which has helped hiring.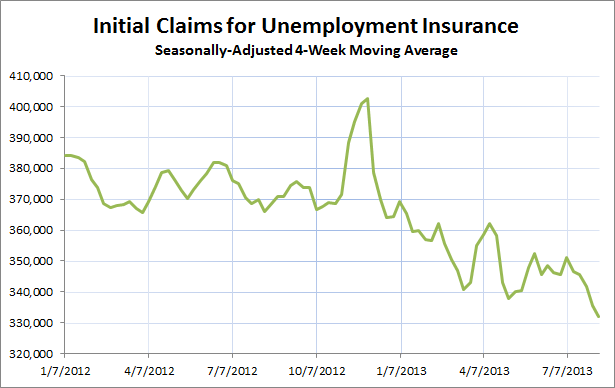 2. U.S. Inflation: The consumer price index for all urban consumers, or the CPI-U, increased 0.2 percent in July, according to the Bureau of Labor Statistics. Over the past 12 months, the unadjusted headline rate is up 2 percent. Importantly, the core index, which excludes food and energy, increased 0.2 percent in July, as well.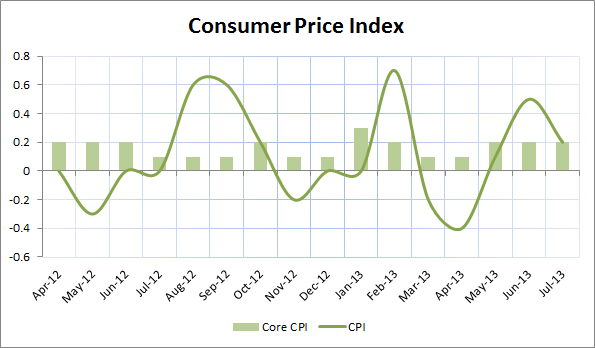 3. Janet Yellen Clear Favorite Over Summers for Fed: Federal Reserve Vice Chair Janet Yellen has a commanding lead among economists polled by both Reuters and Bloomberg, a marked discrepancy between those polled by the media and odds given to possible candidates on the website Paddy Power. Paddy Power is an online bookmaker currently taking odds on the Fed chair, and Lawrence Summers is currently the frontrunner, given a 48 percent chance of taking the position after Bernanke's term expires.
The Fed race is turning a bit contentious among President Barack Obama's own party, with many Democrats preferring that the president cast a more favorable glance on Yellen, despite how close the commander-in-chief is to the former Harvard president Summers. Summers is seen by many Democrats as being too sympathetic toward financial deregulation; he was a proponent of amending Glass-Steagall during the Clinton era, which allowed commercial and investment banks to merge… (Read more.)
Don't Miss: Surveys: Janet Yellen Clear Favorite Over Summers for Fed.