Thursday Morning Cheat Sheet: 3 Stories Moving Markets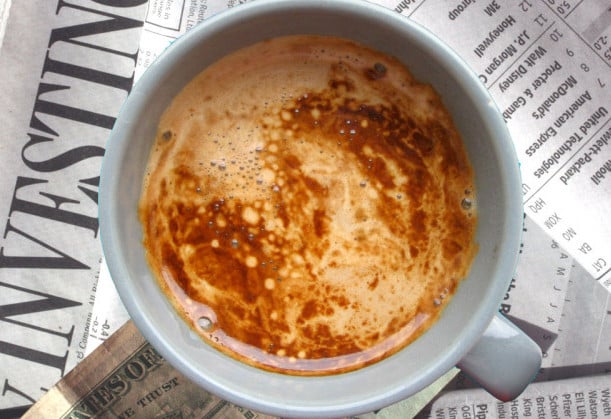 Markets mostly advanced in Asia on Thursday, breaking a three-day slump as the presumed timeline for action in Syria expands and a military strike no longer seems imminent. In Japan, the Nikkei climbed 0.91 percent to 13,459.70 while the yen weakened slightly to 98.182 against the dollar. In Hong Kong, the Hang Seng climbed 0.84 percent to 21,704.80, and in Shanghai, the composite index edged down 0.19 percent to 2,097.23. The S&P/ASX 200 climbed 0.1 percent to 5,092.41.
European stocks also largely advanced in midday trading. Italian Prime Minister Enrico Letta has reportedly passed a property-tax cut championed by Silvio Berlusconi in order to help solidify the tenuous political environment in the country, a move that many market-watchers are happy about. Germany's DAX was up 0.23 percent, London's FTSE 100 was up 0.75 percent, and the STOXX 50 was up 0.32 percent.
U.S. futures at 9 a.m.: DJIA: +0.23%, S&P 500: +0.13%, NASDAQ: +0.31%.
Here are three stories to keep an eye on.
1. U.S. Economic Growth
The U.S. Bureau of Economic Analysis reported Thursday morning that the U.S. economy — as measured by real gross domestic product — increased at an annual rate of 2.5 percent in the second quarter of 2013. This is the bureau's second estimate of second-quarter GDP and was revised up from the previous estimate of 1.7 percent. On average, economists were expecting an increase of about 2.2 percent.
The news is definitely a plus for the beleaguered U.S. recovery, but — like with so many other indicators — the headline number is incomplete. The quarter-over-quarter increase was particularly strong partially because of a downward revision to first-quarter GDP growth (down by 0.1 percentage points), making the comparison slightly more favorable. GDP increased 1.1 percent in the first quarter.
Real personal consumption expenditures increased 1.8 percent in the second quarter compared to a 2.3 percent increase in the first quarter. Real nonresidential fixed investment increased 4.4 percent in the second quarter compared to a decline of 4.6 percent in the first quarter.
2. U.S. Labor Market
The U.S. Department of Labor said Thursday morning that initial claims for unemployment insurance fell 6,000 during the week ended August 24 to a seasonally adjusted 331,000. The four-week moving average edged up 750 to 331,250. Only two states — California (+5,867) and Montana (+1,757) — reported increases of more than 1,000 claims, with layoffs in the services and manufacturing industries, respectively.
3. Is the Fed's Lifeline Actually Toxic for the Global Economy?
All around, with global economic headwinds still howling in opposition to the recovery, the unconventional monetary position of the Fed has helped — or, perhaps, is responsible — for curbing catastrophe and converting what could have been the next Great Depression into the Great Recession.
But the lifeline the Fed has given the economy — through low interest rates during the recovery period, but also by serving as a lender of last resort during the financial crisis and bailing out the financial industry — has come at a cost. In many ways, it is fair to think of quantitative easing like a drug (probably some sort of amphetamine) that not only has temporary effects but has hazardous side effects.
The current flow rate of asset purchases is a way to maintain a stimulus effect, but there are diminishing returns to the effectiveness of the program. Attached to this implication is the idea that the markets have become used to (addicted, even) to easy money. Adjusting back to normal conditions will be painful. The evaporation of investment funds from emerging economies has already begun — most damaging so far in India, perhaps — and many currencies are threatening volatility… (Read more.)
Don't Miss: Is the Fed's Lifeline Actually Toxic for the Global Economy?