Thursday Morning Cheat Sheet: 3 Stories Moving Markets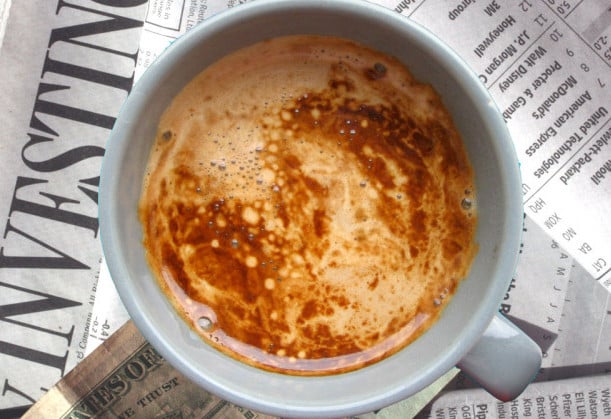 Markets mostly advanced in Asia on Thursday. The Nikkei edged up 0.08 percent to 14,064.80 following a generally upbeat announcement from the Bank of Japan. In Hong Kong, the Hang Seng climbed 1.22 percent to 22,598.00, and in Shanghai, the composite fell 0.24 percent to 2,122.43. The S&P/ASX 200 fell 0.37 percent to 5,142.51.
Major European markets advanced in midday trading. Germany's DAX was up 0.48 percent, London's FTSE 100 was up 0.64 percent, and the STOXX 50 index was up 0.61 percent. U.S. futures were mixed following a strong labor market report.
U.S. futures at 8:50 a.m.: DJIA: -0.03%, S&P 500: +0.05%, NASDAQ: +0.06%.
Here are three stories to keep an eye on.
1. U.S. Labor Market
Initial claims for unemployment insurance declined 9,000 for the week ended August 31 to a seasonally adjusted 323,000, according to the U.S. Department of Labor. The four-week moving average fell 3,000 to 328,500, a level not seen in nearly four years. Jobless claims have been below 340,000 for seven of the past eight weeks.
The Employment Situation report is due to be released Friday morning. Economists are expecting the headline unemployment rate to remain flat at 7.4 percent, with about 175,000 jobs added to payrolls for August.
2. Japan
The Bank of Japan announced Thursday morning what most economists expected it to announce: Its benchmark interest rate would remain chained to the zero bound, and its bond-buying program would remain unchanged. The BoJ is currently engaged in money market operations aimed at expanding the monetary base by 60 trillion yen to 70 trillion yen per year. Its asset purchase program is primarily composed of purchases of Japanese government bonds (50 trillion yen per year), exchange traded funds (1 trillion yen per year), Japan real estate investment trusts (30 billion yen per year), and corporate paper and corporate bonds (until amounts outstanding reach 2.2 trillion yen and 3.2 trillion yen, respectively).
The BoJ offered this commentary on economic conditions in the country:
"Japan's economy is recovering moderately. Overseas economies as a whole are gradually heading toward a pick-up, although a lackluster performance is partly seen. In this situation, exports have generally been picking up. Business fixed investment is starting to pick up as corporate profits have improved. Public investment has continued to increase, and the pick-up in housing investment has become evident. Private consumption has remained resilient, with some improvement observed in the employment and income situation. Reflecting these developments in demand both at home and abroad, industrial production is increasing moderately. Meanwhile, financial conditions are accommodative."
Overall, the outlook for future conditions looks positive. Ongoing risks include uncertainty over financial problems in the eurozone and the tapering of asset purchases by the U.S. Federal Reserve.
3. European Union
As expected, the European Central Bank decided to leave its benchmark interest rates unchanged following its most recent policy meeting. Rates on the main refinancing operations, marginal lending facility, and deposit facility will stay at 0.5 percent, 1 percent, and 0 percent, respectively.
In a post-meeting press conference, ECB President Mario Draghi suggested that the overall growth experienced in the second quarter, which broke six quarters of economic contraction, "Is partly explained by transitory effects related to weather conditions in the first half of this year. Since then, survey-based confidence indicators up to August have improved further from low levels, overall confirming our previous expectations of a gradual recovery in economic activity. Looking ahead to the remainder of the year and to 2014, in line with our baseline scenario, output is expected to recover at a slow pace, in particular owing to a gradual improvement in domestic demand supported by the accommodative monetary policy stance."
Don't Miss: The Markets Loved These Car Sales Numbers.