Thursday Morning Cheat Sheet: 3 Stories Moving Markets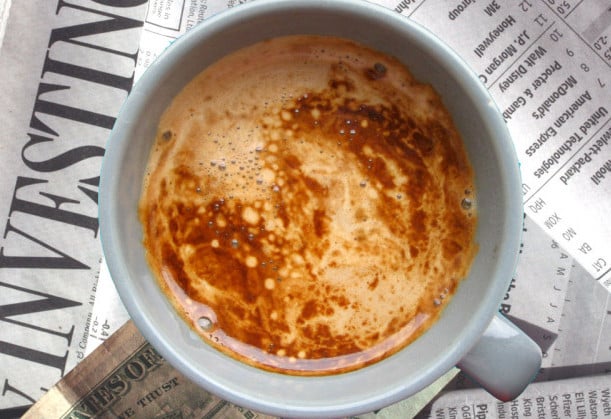 Markets were mixed in Asia on Thursday. Japan's Nikkei fell 0.26 percent to 14,387.30, while the yen strengthened slightly to 99.46 against the dollar. In Hong Kong, the Hang Seng gained 0.07 percent to 22,953.72, and in Shanghai, the Composite gained 0.64 percent to 2,255.60. The S&P/ASX 200 gained 0.15 percent to 5,242.50.
European markets edged higher in midday trading. Germany's DAX was up 0.06 percent, London's FTSE 100 was up 0.12 percent, and the STOXX 50 index was up 0.02 percent. The euro was trading at 1.329.
U.S. stock futures at 8:50 a.m.: DJIA: +0.03%, S&P 500: -0.01%, NASDAQ: +0.13%.
Here are three stories to keep an eye on.
1. Unemployment Claims
Initial claims for unemployment insurance fell by 31,000 in the week ended September 7 to a seasonally adjusted 292,000, according to the U.S. Bureau of Labor Statistics. The four-week moving average declined 7,500 to 321,250.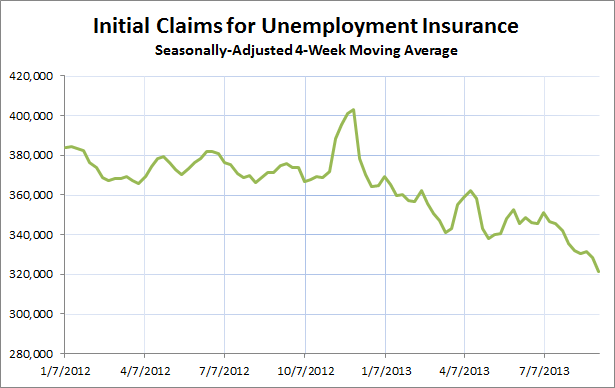 2. European Industrial Production
Industrial production fell by a seasonally adjusted 1.5 percent across the euro area and by 1 percent across the European Union in July, according to Eurostat. Economists had expected production to remain flat on the month. On the year, industrial production fell by 2.1 percent in the EA17 and by 1.7 percent in the EU28.
The news is something of a blow for the region, which just tripped out of recession in the second quarter. Declining industrial production could negatively contribute to third-quarter gross domestic product and undermine what many were hoping would be a relatively strong second half of 2013.
3. Indian Industrial Production
Industrial production increased 2.6 percent on the month in India, according to the Ministry of Statistics and Programme Implementation Central Statistics Office. This is the first positive move since April, and on-the-year production is still down 0.2 percent.
India's economy has faced a storm recently. The nation's currency, the rupee, has weakened more than 7 percent against the dollar over the past three months as investors — concerned about the increasingly tense situation in Syria and widely expected tapering of asset purchases by the U.S. Federal Reserve — pull their money out of the country.
The flight of investment money from the country could push it into a damaging downward spiral. Financial services firm BNP Paribas recently slashed its growth forecast for the Indian economy from 5.7 percent to 3.7 percent, citing a "macro muddle" that could soon break into full-on crisis, The Economic Times reports. Businesses confidence is reportedly collapsing alongside the fall of the rupee, energy costs are rising, fiscal conditions are tightening, and, all throughout, there is confusion over fiscal and monetary policy.
Don't Miss: Here's Why Stocks Edged Up Despite Apple's Drag.