Thursday Morning Cheat Sheet: 3 Stories Moving Markets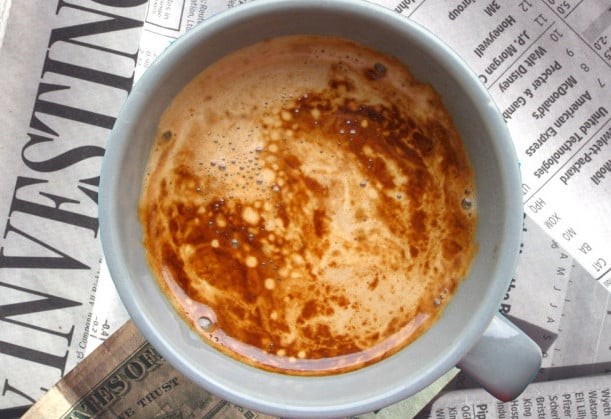 Most major markets advanced in Asia on Thursday as the U.S. government entered the third day of a partial shutdown. In Japan, the Nikkei edged down 0.09 percent to 14,157.25, and the yen weakened slightly to 97.715 against the dollar. In Hong Kong, the Hang Seng climbed 1 percent to 23,214.40, and in Shanghai, the Composite climbed 0.68 percent to 2,174.66. In India, the Mumbai Sensex climbed 1.97 percent to 19,902.07. In Australia, the ASX All Ordinaries climbed 0.33 percent to 5,232.0.
European markets were mixed in midday trading. In the U.K., the FTSE 100 was up 0.31 percent; in Germany, the DAX was off 0.02 percent; in France, the CAC 40 was off 0.34 percent; and the Euronext 100 index was off 0.15 percent.  The euro strengthened slightly to 0.7353 against the dollar.
U.S. markets, which closed Wednesday down, signaled further decline on Thursday. At about 8:30 a.m., Dow futures were down 0.15 percent, S&P 500 futures were down 0.18 percent, and Nasdaq futures were down 0.08 percent.
Here are three stories to keep an eye on.
1. U.S. Government Shutdown
President Obama met with congressional leaders including Speaker of the House John Boehner (R-Ohio) on Wednesday afternoon to discuss a possible solution to the budget impasse that shut down much of the U.S. government on Tuesday, but it appears that policymakers are no closer to reaching an agreement. House Republicans, ostensibly whipped into action by a small, hyper-conservative faction within the party, continue to refuse to pass a clean continuing resolution, insisting that Democrats cede changes (read: defund or delay) the Affordable Care Act.
The total cost of the shutdown is hard to quantify. Estimates range anywhere from $40 million to $300 million per day, depending on what is included in the calculation. Approximately 800,000 workers have been furloughed, and the the scope of the impact is systemic: lost labor means lost income, lost income means reduced spending, and reduced spending slows down the entire economic engine. With this in mind, it's easy to see that the damage caused by the shutdown increases in scale with time. The sky is not falling, but a storm is brewing. The longer the shutdown lasts, the worse the storm gets — and if it lasts too long, we run the risk of tripping into disaster.
As Pimco's Bill Gross said to Bloomberg Television on Tuesday: "The big date is October 17 on the debt ceiling. We will see if the dates can be merged together and show a Category 5 storm instead of a Category 1."
On that date, the extraordinary measures adopted by the Treasury in May to finance federal operations will expire, and if Congress does not act to raise or suspend the debt ceiling, the U.S. could default not just on its debt but on its other financial obligations like payments to members of the military and recipients of Social Security.
"We have complex markets in terms of money market funds and repo and interconnected types of relationships that depends upon the solvency of the U.S. Treasury," Gross told Bloomberg Television. "The U.S. Treasury is basically the center of the global financial conflict. The default is unimaginable. If it happens, it will set into motion a complex series of events that affects not just bonds but credit transit transactions on a worldwide basis equity prices commodity prices."
2) U.S. Labor Market
Planned layoffs fell to a three-month low of 40,289 in September, according to consultancy firm Challenger, Gray & Christmas Inc. This rate is up 19 percent on the year but is down 20 percent from August, when job cuts hit a six-month high of 50,462. Total job cuts in the third quarter are up 25 percent on the year and 13 percent sequentially, according to the report.
Initial claims for unemployment insurance, measured by the U.S. Department of Labor, increased by 1,000 in the week ended September 28 to a seasonally adjusted 308,000. The four-week moving average fell 3,750 to 305,000.
3. European Economy
Business conditions continued to improve in September, according to the Markit Eurozone Composite PMI report. Markit's composite purchasing managers' index — which measures business activity in both manufacturing and services — increased from 51.5 in August to 52.2 in September, signaling expansion at a faster rate. Growth is still modest, but the data reveal that demand is relatively consistent and strong, which is a good sign.
Markit chief economist Chris Williamson commented in the report: "Growth is being led by Germany, but France has also now returned to growth. Even more encouraging are the upbeat survey data for Ireland and Italy, both of which show signs of returning to robust growth, and Spain has also stabilised, as ongoing weakness in the domestic economy is offset by a strong upturn in exports.
"The region is by no means out of the woods yet, however. Growth remains only modest — the Eurozone PMI is consistent with GDP rising by just 0.2 percent on the third quarter, and the political instability that has reared up in Italy is a reminder that there remains plenty of scope for recoveries to be derailed."
Don't Miss: Are Shutdown Concerns Hitting Investors Now?