Thursday Morning Cheat Sheet: 3 Stories Moving Markets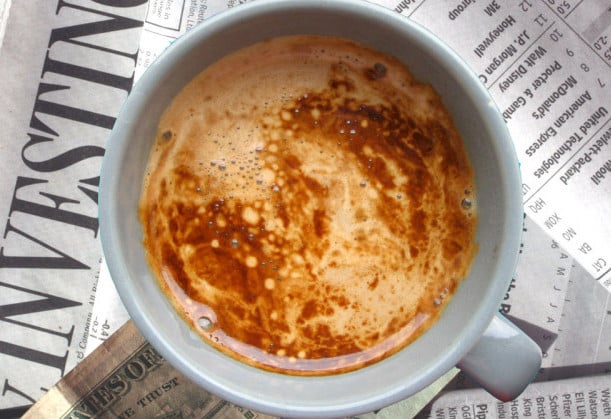 It's Thursday, October 10, and the United States is stumbling through the second week of a partial government shutdown and is seven days from exceeding its borrowing authority.
The impasse, which began when ultra-conservative members of the GOP tried to defund the Affordable Care Act as a condition of passing a budget (a strategy destined to by shot down by both the Senate and the president), does finally appear to be coalescing around more relevant fiscal issues such as long-term debt and deficit reduction, but the path from here to a continuing resolution or a debt-ceiling deal is still opaque.
President Barack Obama, who has so far refused to negotiate with Republicans (he told reporters last Friday that he would not negotiate "with a gun held to the head of the American people"), has invited House Republicans to the White House for a meeting this afternoon.
The White House invited all 232 House Republicans to attend the meeting, but Speaker John Boehner (R-Ohio), ostensibly worried that the mass invitation was a political stunt, whittled the list of attendees down to about 18. Brendan Buck, a spokesman for Speaker Boehner, said that, "Nine days into a government shutdown and a week away from breaching the debt ceiling, a meeting is only worthwhile if it is focused on finding a solution."
The situation has cast a pall over global financial markets. U.S. equity indexes closed Wednesday on a mixed note — Dow: +0.18 percent, S&P 500: +0.06 percent, Nasdaq: -0.46 percent — but advanced in pre-market trading on Thursday. Dow futures climbed 0.71 percent, S&P 500 futures climbed 0.84 percent, and Nasdaq futures climbed 0.89 percent.
Separately, initial claims for unemployment insurance increased by 66,000 for the week ended October 5 to a seasonally adjusted 374,000. The four-week moving average edged higher to 325,000.
Strong domestic economic data has helped offset the negative effect of the dubious U.S. fiscal situation in Japan. Japan's Tertiary Industry Activity index — which measures business activity across 13 industries, including utilities, transport, telecom, trade, retail, real estate, and finance — increased 0.7 percent on the month and 1.3 percent on the year, bringing the index to a seasonally-adjusted 100.4.
Scientific research and professional and technical services led the increase, climbing 2.4 percent, followed by 1.9 percent increases in both information and communications and accommodations.
Separately, machine orders increased by 5.4 percent on the month, beating expectations for an increase of just 2.5 percent. Japanese exporters, which took a blow earlier this week in part because of expectations for low demand from the U.S., came back into demand as the yen weakened to 97.53 against the dollar. The Nikkei gained 156.87 points on Thursday, or 1.12 percent, to close at 14,194.
Most other major markets in Asia declined. In Hong Kong, the Hang Seng fell 0.36 percent to 22,951.30, and in Shanghai the Composite fell 0.94 percent to 2,190.93. In Mumbai, the Sensex edged up 0.12 percent to 20,272.91, buoyed by Janet Yellen's nomination to be chair of the U.S. Federal Reserve (she is expected to champion the Fed's accomodative policy.) In Australia, the ASX All Ordinaries fell 0.10 percent to 5,146.20.
Major European equity markets advanced in mid-day trading as optimism grew about the fiscal situation in the U.S. In the UK, the FTSE 100 was up 0.83 percent; in Germany, the DAX was up 1.31 percent; in France, the CAC 40 was up 1.58 percent; and the Euronext 100 index was up 1.24 percent.
Don't Miss: China's Anti-Corruption Net Sweeps Up Goldman Sachs.