Thursday Morning Cheat Sheet: 3 Stories Moving Markets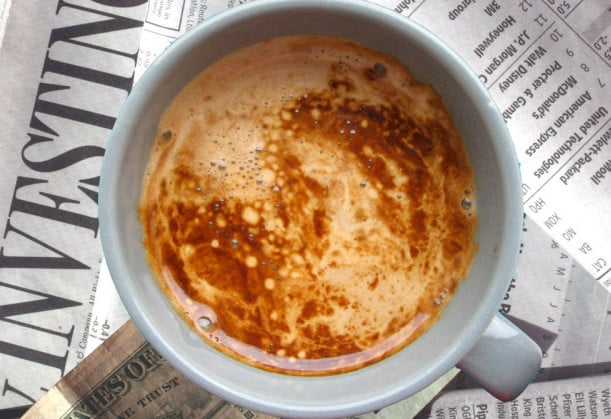 It's Thursday, October 24, and U.S. stock futures advanced ahead of the opening bell, buoyed by relatively strong economic reports out of Europe and China. At about 8:45 a.m. EDT, Dow futures were up 0.31 percent, S&P 500 futures were up 0.2 percent, and Nasdaq futures were up 0.09 percent.
The U.S. Department of Labor reported that initial claims for unemployment insurance fell 12,000 in the week ended October 19 to a seasonally adjusted 350,000. The four-week moving average, which irons out short-term volatility in claims, climbed 10,750 to 348,250. The number of claims was above economist estimates and may still be suffering from the partial shutdown of the government.
A separate report showed that the U.S. trade gap increased slightly, to $38.8 billion in August, up from July's revised deficit of $38.6 billion. August exports fell by $0.1 billion to $189.2 billion and imports remained flat at $228 billion. The total goods and services deficit is down by $5.2 billion on the year.
Manufacturing conditions in China continued to improve in October, according to the HSBC Flash China Manufacturing PMI, which is compiled by Markit Economics. The PMI climbed 0.7 percentage points to 50.9, its highest reading in seven months, with many major components — like output and new orders — showing accelerated activity.
"This implies that China's growth recovery is becoming consolidated into 4Q following the bottoming out in 3Q," said Hongbin Qu, HSBC's China chief economist and co-head of Asian Economic Research. "This momentum is likely to continue in the coming months, creating favorable conditions for speeding up structural reforms."
HSBC's flash reading of the manufacturing PMI can be used to get an advance look at how China's overall economy is doing. China's economy grew at an annual rate of 7.7 percent in the first nine months of the year, and some economists are expecting the growth to moderate in the final quarter. If manufacturing conditions continue to improve, the sector could help carry the rest of the economy — which some fear is suffering from downside credit risks — through the end of the year.
Asian equity markets closed the day on a mixed note. In Japan, the Nikkei climbed 0.42 percent to 14,486.41, and the yen strengthened slightly, to 97.3050. In Hong Kong, the Hang Seng fell 0.71 percent to 22,835.82, and in Shanghai, the SE Composite fell 0.86 percent to 2,164.32. In India, the Mumbai Sensex fell 0.20 percent to 20,725.43. In Australia, the ASX All Ordinaries climbed 0.32 percent to 5,373.70.
Meanwhile, Markit's Flash Composite Output PMI for the eurozone declined to a two-month low of 51.5 in October. The composite index includes both the manufacturing and the services sector, and closely tracks overall economic performance.
The flash reading of the services component was 50.9, down from 52.2 in September, marking a two-month low. Manufacturing climbed from 51.1 to 51.3, a two-month high. Manufacturing output also climbed to a two-month high of 52.9.
"The dip in the PMI in October is clearly disappointing, but it would be unwise to read too much into one month's data," commented Markit chief economist Chris Williamson. "It's too early to say that the recovery is losing momentum. More important is that the survey data have been running in positive territory for four consecutive months now and indicate that the Eurozone economy expanded at a quarterly rate of 0.2% at the start of the fourth quarter, suggesting an ongoing, albeit sluggish, recovery."
Major European equity markets advanced in midday trading. In the U.K., the FTSE 100 was up 0.53 percent; in Germany, the DAX was up 0.6 percent; in France, the CAC 40 was up o.16 percent; and the Euronext 100 index was up 0.2 percent. The euro fell to 0.7243 against the dollar.
Don't Miss: Here Are the 10 Highest Paid CEOs You Should Befriend.