Thursday's Midday Movers: 3 Stories Driving Markets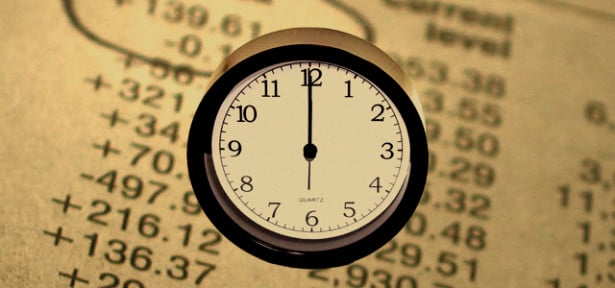 The major U.S. stocks were holding steady Thursday as investors processed economic data. As of noon:
DIJA:

-0.2%

to 15,644.97
S&P 500:

-0.13%

to 1,723.25
NASDAQ:

-0.01%

to 3,783.41
Gold:

-1.97%

to 77.63
Oil:

-1.14%

to 25.22
U.S. 10-Year:

+0.55%

to 27.23
Here are three stories helping shape the market Thursday afternoon.
1. Here Who's Really Getting Bruised by Higher Interest Rates: The recovering housing market has been an enormous source of revenue for Wells Fargo (NYSE:WFC). The bank became the largest mortgage lender in the United States following the financial crisis, responsible for nearly one in three home loans in 2012 and beating out Bank of America (NYSE:BAC) for the top spot. Wells Fargo originated more than $100 billion in new mortgages each quarter since the fourth quarter of 2011 and logged an average gain on sale margin of about 2.28 percent.
But after nearly two years of strong gains in its mortgage business, the tide appears to be turning. Interest rates have increased dramatically over the past few months and, as a result, mortgage origination and refinancing activity have generally been on the decline… (Read more.)
2. Home Sales Hit Best Levels Since February 2007; Problems Ahead? Despite the rapid increase in mortgage rates and higher home prices, existing-home sales in August were better than expected, reaching their best level in more than six years.
The National Association of Realtors announced Thursday that total existing-home sales, which are completed transactions of single-family homes, town homes, condos, and co-ops, rose 1.7 percent to a seasonally adjusted annual rate of 5.48 million units last month. In comparison, July showed an annual rate of 5.39 million units… (Read more.)
3. The London Whale Won't Stop JPMorgan From Beating the Competition: JPMorgan Chase & Co. (NYSE:JPM) earned $13.1 billion in investment bank revenues in the first half of 2013, according to a report compiled by analytics firm Coalition. JPMorgan's haul accounted for just more than 15 percent of total investment banking revenues, putting it ahead of of rivals like Goldman Sachs (NYSE:GS), Bank of America (NYSE:BAC), and Citigroup (NYSE:C) in Coalition's investment banking league table.
In its second-quarter earnings presentation, JPMorgan reported that IB fees climbed 38 percent on the year to $1.7 billion, "primarily driven by strong debt and equity underwriting." When earnings were released in July, the bank was leading the industry in year-to-date IB fees, with 8.9 percent of the global share. JPMorgan also took the top IB spot in 2012 but only had 7.5 percent share of global fees… (Read more.)
Don't Miss: Now and Then: Fed Policy Changes Turn Markets on Their Head.