Thursday's Midday Movers: 3 Stories Driving Markets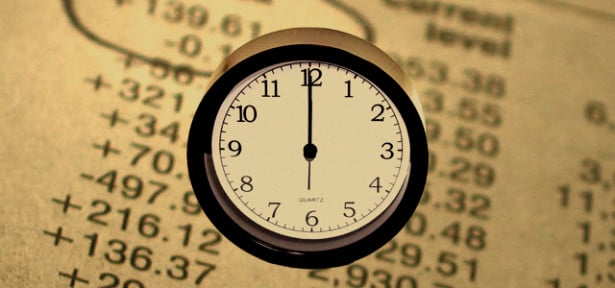 The major U.S. stocks were rebounding on Thursday as investors got a handle on recent economic data. As of noon:
DIJA:

+0.23%

to 15,308.65
S&P 500:

+0.16%

to 1,695.55
NASDAQ:

+0.5%

to 3,780.01
Gold:

+0.29%

to 72.8499
Oil:

+0.56%

to 24.406
U.S. 10-Year:

+1.11%

to 26.43
Here are three stories helping shape the market Thursday afternoon.
1. Did the Real Estate Market Just Peak? Due to weaker affordability levels and tight inventory conditions, pending home sales across the country continue to retreat from multiyear highs. The Pending Home Sales Index, a forward-looking indicator based on contract signings, fell 1.6 percent to 107.7 in August compared to downwardly revised 109.4 in July, according to the National Association of Realtors.
After posting its strongest pace since 2006 in May, the index has now declined for three consecutive months. Economists expected a decline of about 1 percent. On the positive, the index is 5.8 percent higher from the same period a year earlier. Pending sales have now been above year-ago levels for 28 consecutive months. An index reading of 100 equals the average level of contract signings in 2001… (Read more.)
2. Here's Why Unemployment Is Still at Unacceptable Levels: Last week, during his speech following the Federal Reserve's decision to maintain its policy of buying $85 billion in government debt and mortgage-backed securities per month, Chairman Ben Bernanke explained that there is "no magic number" that the central bank is looking for the U.S. unemployment rate to fall beneath before it begins to dial back stimulus.
But the fact that Federal Open Market Committee did not begin tapering shows that policymakers are not confident enough in the state of the economy — and that is not good for the health of the labor market. Recent data "did not quite meet the standard of ratifying or confirming our basic outlook" of improvement in the job market and wider economy, the chairman explained… (Read more.)
3. Is Manufacturing a Drag on Economic Growth? Manufacturing growth continued to decelerate in September, according to the flash reading of Markit's U.S. Manufacturing Purchasing Managers' Index. The PMI decreased for the second consecutive month, from 53.1 in August to 52.8 in September, its slowest rate since April. The component indexes for Output and New Orders both shrank, still indicating expansion but at a slower rate than before. The index for Employment fell from 53.1 to 51.4, its slowest growth rate in three months.
With monetary stimulus and the issue of price stability front and center in the economic conversation right now, it's interesting to note that output price growth accelerated in September while input price growth decelerated… (Read more.)
Don't Miss: Has Relentless Litigation Taught JPMorgan a Lesson?