Thursday's Midday Movers: 3 Stories Driving Markets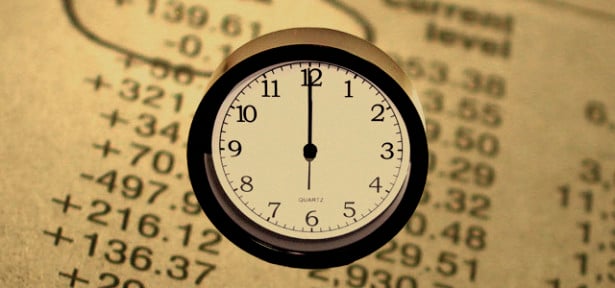 The major U.S. stocks were fluctuating Thursday as the partial government shutdown ended. As of noon:
DIJA:

-0.32%

to 15,324.00
S&P 500:

+0.29%

to 1,726.51
NASDAQ:

+0.32%

to 3,851.80
Gold:

+3.44%

to 71.86
Oil:

-1.93%

to 23.83
U.S. 10-Year:

-2.47%

to 26.05
Here are three stories helping shape the market Thursday afternoon.
1. UnitedHealth Investors, Buckle Up: Obamacare Has Come: Unlike Aetna (NYSE:AET), Humana (NYSE:HUM), Cigna (NYSE:CI), Molina (NYSE:MOH), WellPoint (NYSE:WLP), and Centene (NYSECNC), UnitedHealth (NYSE:UNH) — the largest health insurer in the United States — is much less invested in the individual insurance exchanges created by the Affordable Care Act.
Several of UnitedHealth's peers are also treading cautiously into the ACA's new online insurance marketplaces, but United has been particularly wary of the possibility that a flood of Americans who previously could not obtain coverage would run up large health care bills. As Christine Monahan, a former senior health policy analyst with Georgetown's Center on Health Insurance Reform, told CNN, "a lot of major, for-profit [insurers] have less tolerance for losses and risk"… (Read more.)
2. Goldman Sachs Joins the Cross-Cutting Brigade: Goldman Sachs (NYSE:GS) got up on the wrong side of the bed Thursday. Shares closed Wednesday night at $162.25, up nearly 3 percent for the day, but erased those gains and then some after reporting third-quarter financial results that fell short of analyst expectations, revealing that Wall Street's best trading bank experienced a rare breakdown in its trading machine.
Total net revenues at the firm fell 20 percent on the year to $6.7 billion, missing the average analyst estimate of $7.36 billion — a result that still would have been a fairly unattractive 11.9 percent year-over-year decline… (Read more.)
3. Government Reopened: What's Next for Furloughed Employees? Senate Majority Leader Harry Reid (D-Nev.) and Minority Leader Mitch McConnel (R-Ky.) finally landed on a workable deal — and the government shutdown ended Wednesday. With borrowing authority running out on Thursday, the Wednesday night conclusion to the Washington standoff waited till the last possible moment.
The 16th day of the shutdown was a result of Republican refusals to pass a clean spending bill without anti-Obamacare measures, and also resulted in a debt ceiling debate. This spawned financial concern that the U.S. might default on its debts — concerns that can now largely be put to rest. With queries about ending the government shutdown all but answered, the only remaining questions concern how the government will go about starting back up… (Read more.)
Don't Miss: Disaster Deferred for Another Day.