Thursday's Midday Movers: 3 Stories Driving Markets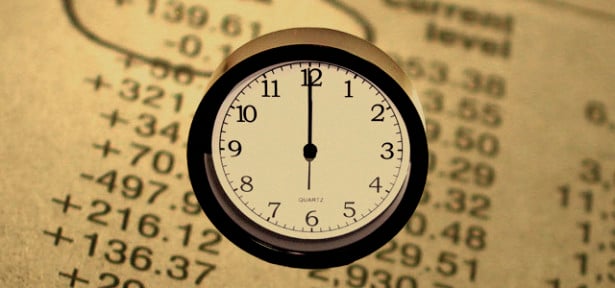 The major U.S. stocks were falling Thursday as investors digested more earnings reports and weighed concerns over the Federal Reserve stimulus program. As of 12 p.m.:
DIJA:

-0.13%

to 15598.44
S&P 500:

-0.02%

to 1762.94
NASDAQ:

+0.10%

to 3934.67
Gold:

-3.97%

to 74.03
Oil:

-0.5%

to 22.7065
U.S. 10-Year:

+1.58%

to 25.67
Here are the major stories helping shape the market Thursday afternoon.
1. Jobless Numbers Still Suggest Sluggish Labor Market: Initial claims for unemployment benefits dipped for the third consecutive week. Department of Labor data showed that in the week ended October 26, jobless claims dropped by 10,000 to a seasonally adjusted 340,000.
First time claims for unemployment benefits edged up earlier this month thanks in part to three consecutive weeks of technical problems in California, which caused delays in application processing.
2. Is Bank of America the DOJ's Next Target? Main Street never thought it would see the day. It appears as though the U.S. Department of Justice is finally holding those accountable who had a hand in the late-2000s financial crisis. The big cake that regulators took home this week and last was the pending $13 billion settlement with JPMorgan Chase (NYSE:JPM), America's largest bank by assets. The settlement, which ostensibly leaves the door open for criminal investigations, is a rare "win" for regulators who have been put under enormous pressure to make heads roll, so to speak.
3. 4 Ongoing Crises Americans Must Live With: The threat of economic crisis, real or perceived, is always at the edge of thought. Stock markets, after all, have a history of crashing from time to time, and economies have been known to trip over bubbles of nearly every size and shape. In the United States, it was housing and credit in the late 2000s; in the early 2000s, it was tech; and once upon a time in Holland, it was tulips.
Equities may be the asset that is most sensitive to bubbles and their subsequent collapse, and there's always a headline somewhere warning that the next great market upheaval is on the horizon, but crises can come in any color of the rainbow — crises of debt, long-term unemployment, and bad policy all populate today's economic landscape.
Investing Insights: Will Barclays See Its Stock Rise?