Thursday's Midday Movers: 3 Stories Driving Markets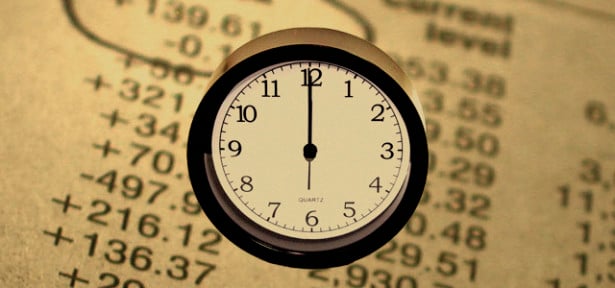 The major U.S. markets were slowly moving higher on Thursday after incoming Federal Reserve Chair Janet Yellen made her remarks on the nation's economy. As of noon:
DIJA:

+0.18%

to 15,850.14
S&P 500:

+0.34%

to 1,788.07
NASDAQ:

-0.01%

to 3,965.15
Gold:

+2.3%

to 73.54
Oil:

-0.09%

to 22.12
U.S. 10-Year:

-1.06%

to 26.96
Here are three stories helping shape the market Thursday afternoon.
1. Jobless Claims: Trending Down But Not as Much as Hoped: Initial applications for unemployment benefits fell for the fifth consecutive week, but more Americans still filed jobless claims last week than economists expected. Data from the Department of Labor's Bureau of Labor Statistics showed that in the week ended November 9, jobless claims dropped by 2,000 to 339,000 from the previous week's upwardly revised 341,000. Comparatively, economists had forecast claims to drop as low as 330,000.
For weeks, claims data have been volatile thanks to computer problems in California and Nevada, as well as October's 16-day partial shutdown of the federal government. Now, unemployment data is no longer as muddled from Washington's manufactured political crisis, meaning that the Department of Labor's data have given a much more accurate depiction of the trajectory of the labor conditions in recent weeks… (Read more.)
2. Wal-Mart Warned Us: Weak Consumers Mean Weak Sales: Wal-Mart Stores (NYSE:WMT) stock closed Wednesday's regular session up a fraction at $78.90, but shares fell as much as 2 percent in early trading Thursday after the retailer reported underwhelming third-quarter results. Consolidated net sales increased 1.6 percent on the year in the three months ended October 31 to $114.876 billion, missing the mean analyst estimate of $116.84 billion. Earnings did beat expectations, though, climbing 6.5 percent on the year to $1.14 per diluted share, edging out the mean analyst estimate of $1.13 per share… (Read more.)
3. Snapchat Should Pucker Up for Ben Bernanke and, Soon, Janet Yellen: Download Snapchat, riddle your brain with how the disappearing-messaging platform could ever meaningfully monetize messages that self-destruct in a few seconds, then up the brain teaser by pondering how founders Evan Spiegel and Bobby Murphy believe their platform will one day be worth more than an alleged $3 billion dollar acquisition offer from Facebook (NASDAQ:FB). Layer on the fact that the reason the app's core users — teens and college students — want their messages to disappear is because they are sending images of their sexual organs. Does child and young adult porn sound like an attractive, contextually powerful environment for quality advertisers? Don't worry, Evan and Bobby: Just let those silly questions disappear… (Read more.)
Don't Miss: Snapchat Should Pucker Up for Ben Bernanke and, Soon, Janet Yellen.