Thursday's Midday Movers: 3 Stories Driving Markets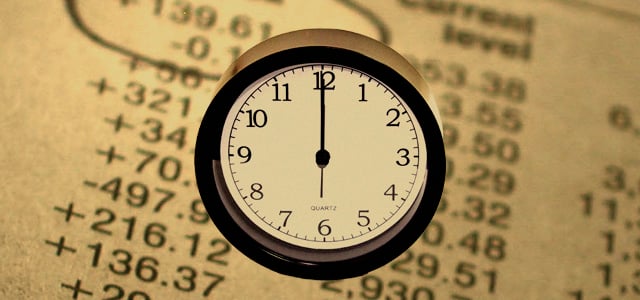 Major stocks were rising Thursday, marking new highs for the S&P 500 and Dow Jones Industrial Average. As of noon:
DIJA:

+

0.64%

to 15569.95

S&P 500: +0.55%

to 1690.23

NASDAQ: +0.19%

to 3616.86

Gold: +0.17%

to 67.485

Oil: +1.2%

to 25.26

U.S. 10-Year: +1.49%

to 25.28
Here are three stories helping shape the market Thursday afternoon:
1. Take Note, Fed: Jobless Claims Are Down: The number of Americans filing initial claims for unemployment benefits fell to the lowest level in four months — one possible indicator that employers are more confident in the strength of the economy and, as result, are ready to begin hiring in greater numbers. As applications for unemployment benefits act as a proxy for layoffs, this drop shows that employers are refraining from firing workers.

New jobless claims fell by 24,000 to a seasonally adjusted 334,000 in the week ended July 13, the U.S. Department of Labor reported Thursday. It was a far steeper drop than analysts had predicted… (Read more.)
2. Did Bernanke Soothe Market Nerves? Stocks rebounded on Wednesday as Ben Bernanke reminded Congress that the dreaded "taper" would be triggered by data rather than a date.
Wednesday's big event was Federal Reserve Chairman Ben Bernanke's testimony before the House Financial Services Committee. Nobody seemed to care about the release of the Fed's Beige Book on a day when Bernanke was making a live appearance. The chairman's testimony helped stocks ease out of Tuesday's slump after he repeated that the dreaded taper of the quantitative easing program would be triggered by stronger economic data than what we are currently seeing. Most of the questions from committee members were focused on concerns of their preferred lobbyists, rather than the issue of cutbacks to the Fed's bond-buying program… (Read more.)
3. Does Obamacare's Central Nervous System Threaten Privacy? Understandably, the largest overhaul of the U.S. health care system in 50 years has required an equally large and equally complex computer system, which is incidentally one of the largest computer systems created in the government's history. With a data network of this magnitude, concerns for personal privacy have been growing.
Nicknamed "the Hub," the $267-million computer system designed by a unit of UnitedHealth Group (NYSE:UNH) is the crucial framework upon which the success of the Affordable Care Act rests. One of the primary reform aims of Affordable Care Act is to ensure every American is insured, and the primary vehicle of that goal are the state-run or federally facilitated exchanges… (Read more.)
Don't Miss: Cost-Cutting Pays Off: Bank of America Beats Second-Quarter Expectations.